artists + bands reviews musos classifieds music tuition recording studios stores radio stations

WHERE 2 STAY hotels motels b & bs caravan parks backpackers

SHOPPING bay village erina fair gosford tuggerah

TRANSPORT buses trains cars

BITS n PIECES caterers real estate agent councils testimonials advertise?

ARTIST BIO - The Great Dividing Range


MEMBERS:
SCOTT BLACKLEY - Vocals, Guitar
CHRIS ALFORD - Keyboards, Vocals, Guitar
LEIF TISDELL - Bass Guitar
LUKE BENNETT - Drums, Percussion
MATTHEW STOKES - Guitar, vocals
DISCOGRAPHY:
Persona Vista

GENRE:
Alternative Indie Rock

CONTACT:
Website

THE GREAT DIVIDING RANGE - THE BIO

THE GREAT DIVIDING RANGE:

Introducing The Great Dividing Range, Novocastrians by way of the rural NSW town of Maitland.

Born out of the remains of much loved indie rock underdogs Muzzy Pep in 2004 and built around the songwriting of singer/guitarist Scott Blackley, the band has taken the sound of their self-titled 2005 debut (ABC Radio Album of the Week) released on NonZero Records and expanded it in all possible directions.

In 2007, The Great Dividing Range joined with acclaimed producer and engineer Shaun O'Callaghan (Gyroscope, Eskimo Joe, Little Birdy, Jebediah, John Butler Trio) to record their new album"Persona Vista" in Fremantle, WA.

The new songs encompass a wide musical spectrum and galvanise a distinct character that recalls the white-trash literacy of alt.country acts such as The Drive-by Truckers and Richmond Fontaine, the ambition of My Morning Jacket, and the ambience of Died Pretty.
The Great Dividing Range are touring nationwide in 2008 to support the release of the new album. The first double a-side single ("JuJu Ride" /"Into The Light") has already received airtime on radio (Triple J, FBI, ABC, Community Radio) and the video for "Into The Light" broadcast on ABC TV's Rage.

The second single (Track 3) "Grow" again highlights the band's diversity from an album that continues to reward with each listen.

"Persona Vista" is independently released on the band's record label (V-Dub). It is available for digital download from iTunes and in CD format via the band's website, MySpace, CDBaby and live shows.

More information and promotional material are available from the band's websites and management.
PERSONA VISTA RELEASED ON V-DUB RECORDINGS MARCH 2008.
Contact - Burn Baby Burn Management
Ph: 0409710525, Email:thegreatdividingrange@yahoo.com.au
Bookings – Joel A ROOTS MOVEMENT Ph: 0404696481 Email: arootsmovement@hotmail.com
www.thegreatdividingrange.com or www.myspace.com/thegreatdividingrange.

Whats On Central Coast is very proudly Central Coast and Australian owned and operated.
Whats On is run by a true local, born in Gosford.
What sets Whats On Central Coast apart from the others?
An extensive knowledge and a love of the area plus a genuine interest to promote all it has to offer.
So if you are looking for holiday, temporary, or permanent Central Coast accomodation, a spot of Central Coast shopping, some brilliant Central Coast entertainment, a dip in one of the many pristine Central Coast Beaches followed by some fish and chips or maybe 5 star cuisine from one of the many Central Coast restaurants or take-aways you have definitely arrived at the right place..
Check the links above and also to the left and find all you'll need to enjoy a night out on the town or a whole holiday!
Welcome to my home town.
---
~ THE GALLERY ~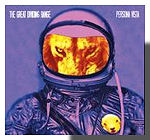 THE GREAT DIVIDING RANGE CD COVER