central coast musicians reviews musos classifieds tuition showcases recording studios stores radio stations pa and lighting Simpson's solicitors

WHERE TO STAY hotels motels bed & breakfast caravan parks backpackers

SHOPPING markets & garage sales bateau bay square erina fair gosford tuggerah

TRANSPORT buses trains cars commuters

BITS n PIECES caterers whats on blog councils community testimonials advertise?

ARTIST BIOGRAPHY - THE ROUGH DIAMONDS

MEMBERS:
Cec - Songwriter/Vocals/Guitar/Conga/Percussion
Em - Songwriter/Vocals/Guitar
Lou - Songwriter/Bass Guitar/Vocals/Guitars

GENRE: Country/Acoustic/Indie

WEBSITE
THE ROUGH DIAMONDS


THE ROUGH DIAMONDS AT THE 2009 CENTRAL COAST COUNTRY MUSIC FESTIVAL:

The main ones I was hoping to catch at this years festival were the golden hearted ladies from the The Rough Diamonds.

I had been advised to catch them and heard glowing recommendations of their talents on a few occasions but this was my first chance to catch them.

I can honestly say I am so glad I did. I can't believe they were busking and not on one of the main stages, perhaps next year.

The Rough Diamonds did some wonderful cover versions of songs from a diverse range of stars such as Beccy Cole, Three Non Blondes, Jewel and Lynyrd Skynyrd.
These were all very well executed and some had the 'Rough Diamond Cut' to them but were still close and in some cases, more interesting than the original.
I have to say I was impressed at the rendition of Beccy Cole's' 'Sorry I asked' - to remember all that while you are also playing an instrument is a feat I would think.

The Rough Diamonds have some wonderful, emotive original songs as well. My favourites being one penned by Lou - 'The Likes Of You'; Em's 'I Don't Feel Ashamed' and the poignant 'Drovers Ride' a song penned by Cec for her 14 year old nephew.

The lyrics and the girls honey dripping, angelic harmonies were real goose bump stuff. The Rough Diamonds do many, many charity gigs, if there is a call out or assistance needed these ladies are the first to raise their hands.

They are also responsible for the instigation of not just one but 2 bushfire fundraiser nights here on the Coast this month. The first being Friday March 27th at Diggers @ The Entrance.

Dare I resort to cheesy descriptions like 'The Rough Diamonds, jewels, every one of them' or 'The Rough Diamonds, a cut above the rest" or even worse, 'The Rough Diamonds, a jewel in the crown of our local talent....

If that's what it takes you to get out and catch these talented ladies - Of course I will!

THE ROUGH DIAMONDS - THE BIO

THE ROUGH DIAMONDS:

The Rough Diamonds, passionate about their music and helping fellow Australians in times of need, these girls have certainly made their mark in the music industry. Sisters, Cec, Em and Lou, belong to a big family where music has played an integral part of every family gathering.

The girls have spent their lives breathing, sleeping, and living music. They have performed at several major music festivals, corporate functions, clubs, restaurants, weddings, concerts and social events.

A little history:
Cec & Em began performing as The Rough Diamonds in early 2007 and with their down to earth personalities; it didn't take long for the girls to gain the respect of many country music fans!! In December 2007, they released their Debut Acoustic EP titled, "Nights Up On The River", which is a collection of 7 original tracks. They received recognition for their beautiful song writing and gained airplay on several local, national and international radio stations.
In August 2008, their sister Lou joined in, picking up the bass guitar just a few days before performing her first gig with TRD. It wasn't long before the girls fell in love with their new sound and enjoyed the diversity this brought to their performances.

Their journey has been one of strength, determination, hard work and fun. By the start of 2009 things were really starting to get busy for TRD. The girls decided that in order to make a difference, they would choose a cause to support each year. Early in February 2009, they formed an affiliation with White Ribbon Australia and set about raising awareness and support for this cause against Domestic Violence.

Always willing to help out in times of need, when the devastating fires overwhelmed Victoria in February 2009, TRD put together a fundraising idea to hold a large variety concert. Sending out word to their mates in the industry, together they held two successful concerts, raising almost $4500 for the Victorian Bushfire Appeal.

TRD recognise and appreciate the importance of supporting fellow muso's, they regularly host variety shows, inviting other local artists to come and perform. Their Back to Basics and Coast to Country shows are the girls way of sharing their love for music with other artists and they've been blessed to have had the opportunity to share the stage with many respected and talented artists, including Bill Chambers, Tracy Coster, Lianna Rose, Dai Pritchard, Jason Lee, Luke O'Shea, Lee Forster and Kel-Anne Brandt just to name a few.

2010 is going to be a great year for TRD, the girls have their sights set on new horizons and have the world at their feet. Their chosen charity for the year is Autism & Asperges Support Group Inc., donating 20% of all merchandise sales throughout the year to this fantastic cause and helping to raise awareness of Autism Spectrum Disorders.

There's no holding back these three determined and talented sisters. Bringing their music to life with strong vocal harmonies, guitar, bass guitar, congitas and percussion, together they have created the unique beauty that is THE ROUGH DIAMONDS!.

Check out THE ROUGH DIAMONDS WEBSITE.


Whats On Central Coast
is run by a true local, born in Gosford and is very proudly Central Coast & Australian owned and operated.

An extensive knowledge and a love of the area plus a genuine interest to promote all it has to offer is what sets Whats On Central Coast apart from the others.

So if you are looking for holiday, temporary or permanent Central Coast accommodation, a spot of Central Coast shopping, some brilliant Central Coast entertainment, a surf report before a dip in one of the many pristine Central Coast Beaches or a round of Golf followed by some fish and chips or maybe 5 star cuisine from one of the many Central Coast restaurants or take-away's you have definitely arrived at the right place..

We also have the resources to help with your wedding plans too!
Check the links above and also to the left and find all you'll need to enjoy a night out on the town or a whole holiday!

Welcome to my home tow
---
~ THE GALLERY ~
Little Helpers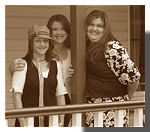 THE ROUGH DIAMONDS