central coast musicians reviews musos classifieds tuition showcases recording studios stores radio stations pa and lighting Simpson's solicitors

WHERE TO STAY hotels motels bed & breakfast caravan parks backpackers

SHOPPING markets & garage sales bateau bay square erina fair gosford tuggerah

TRANSPORT buses trains cars commuters

BITS n PIECES caterers whats on blog councils community testimonials advertise?

 

CENTRAL COAST BEACHES

FAST FIND

Central Coast Patrolled Beaches.

---

A List of our surf guardians - their website and/or email and phone contact.

---

Safety rating of the surf of our beaches.
1 = Safest - 10 = Least Safe
and surf camera listings

---

SURF COACHING; SURF REPORTS;
SURF LIFE SAVING NSW; BEACHWATCH
5 DAY SURF FORECASTS - BOARDIES DAY

---

Wyong Shire Council is extending its Lifeguard service this summer to include Budgewoi Beach.
Budgewoi is a popular holiday destination in the Shire with Council's Holiday Park, the shared pathway around the lake as well as local cafes and play spaces.
---------------------------
• No flags means no swimming
• Swim between the red and yellow flags
• If lifeguards can't see you, they can't save you
• If you get into difficulty, remain calm, float and raise your arm to signal for help

Beachgoers are also being urged to only swim or surf at patrolled beaches

BARRY McGUIGAN 1929-2014:


The man behind the Magoo Charity Classic, Barry 'Magoo' McGuiigan has sadly passed away.

The celebration of Magoos life was held on Friday the 28th of November 2014

His immortal words of "Life is wonderful, enjoy it" will hopefully be a reminder to us all.

---

THE SURFING SANTA :


The Surfing Santa is an annual community event brought to you by Beachin Surf at Toukley and is held every December at Soldiers Beach on the NSW Central Coast.

It is a great day out for the whole family and aims to raise money for Give Me 5 For Kids and to give back to the local community.

The event kicks off 25th December at 9:30am at Soldiers Beach, Toukley (Top Car Park).

So come on down if you want to go for a wave with Santa, get a photo with Mr Christmas or just enjoy some fun in the sun it's sure to be a FANTASTIC DAY !!

Check the Facebook event page for more >>>


---

DISABLED SURFERS ASSOCIATION:

Free volunteer training session with Central Coast Disabled Surfers Association; Would you like to volunteer with Central Coast Disabled Surfers Association?

Next Training session to be advised.

Interested volunteers are asked to phone Pauline on 0146 332 166 to attend a free training session on Sunday 14th January.

Registration for the session will begin at 8:45 am upstairs at Umina Surf Club.

The training will go from 9am-12:30. The first part of training will provide insight into the theory of volunteering with DSA and then we will head to the water to put it into practice.

Volunteers do not need to know how to surf, they just need to be willing to get wet and have some fun!
A training manual and rash shirt will be provided, but volunteers are encouraged to bring their own wetsuits.

'Hands on Day' Surf Events:
Volunteering at a 'Hands on Day' consists of helping participants to and from the beach, assisting them in and out of the water and helping set up and clean up. Food is provided and smiles are always encouraged!

• 3/2/18 Hands on Day, Umina Beach. 9am-1:30pm.
• 3/3/18 Hands on Day, Toowoon Bay. 9am-1:30pm.


Upcoming Events:
See the DISABLED SURFERS ASSOCIATION WEBSITE

Beach Wheelchair Locations
See the DISABLED SURFERS ASSOCIATION WEBSITE

History – Water Under the Bridge.
The Disabled Surfers Association was established in 1986 by Gary Blaschke after a motorcycle accident which he lost his knee cap and under went extensive rehabilitation.

Gary saw a void that needed to be filled as over the years, many surfers with disabilities have unfortunately, been loners with no one to help them get back into the water.

Many suffer from disabilities that the general public would not consider a disability.

From asthmatics to joint injuries to paraplegic, many members have found friendship, support and have renewed their interest in surfing.

Gary's vision quickly extended to all classes of disabilities, as it is today. A total voluntary organisation, which sets world's best practice for Disabled Surfers.

---

THE BEACHIN SURF BOARD SWAP DAY:
Our annual Beachin Surf Board Swap Meet is held each December (new date to be advised) on the Village Green at Toukley from 10am onwards

Bring your oldest, newest, weirdest or any other kind of board and swap! $5 donation each per board swap with proceeds going to the Disabled Surfers Association of Australia.

There will be a food fair, live band and heaps happening for the kids!

So if you've got a sled you need to move on, or your just looking to change it up for summer, Drop in!

---

SWIM BETWEEN THE FLAGS:

If you are visiting the Central Coast please adhere to the safety signs for our local beaches and the lifeguards.

Below are safety ratings and local Surf Life Saving Clubs contacts.

The Central Coast Beaches:

Probably the biggest attraction for visitors to the Central Coast of NSW are our pristine beaches. Folks have been flocking here from near and far for many years to enjoy the carefree relaxation that can only be had by a day at the beach.
Surfing, swimming, sailboard, it doesn't matter. We have a beach on the coast to suit your likes and desires.

Our major beaches are patrolled beaches. Volunteer lifesavers and professional lifeguards patrol them.

Professional lifeguards, employed by Councils, are paid to work 5-7 days each week on the majority of The Coast's most popular beaches. They are recognised as wearing long sleeved white shirts with blue collars and cuffs and the word "LIFEGUARD" in red letters. In some instances they wear the red and yellow uniform which is much the same as the volunteer lifesavers.

The volunteer lifesavers are on duty for lifesaving patrol on most weekends and public holidays during our swimming season.
Volunteer lifesavers are members of Surf Life Saving NSW. In some areas, Councils engage Surf Life Saving Services, affiliated with Surf Life Saving NSW, to provide contracted lifeguard services to patrol beaches during the week.

Our beaches would not be the safe places we have come to appreciate if it wasn't for the thousands of volunteer surf lifesavers who patrol them every summer.

Some content courtesy of Surf Life Saving Australia:
BEACH,
SURF LIFES SAVING CLUB
and
SAFETY RATING *

EMAIL or WEBSITE

PHONE
FAX

COASTAL WATCH
SURF CAM


* Safety Rating
1 = Safest - 10 = Least Safe

Avoca Beach
Safety Rating = 6

WEBSITE

SURF CAM

Caves Beach
Safety Rating =

WEBSITE

02 4971 0641

No

Copacabana
Safety Rating = 6

WEBSITE

02 4382 1133

No

Killcare
Safety Rating = 3 (Putty end)
5 (Killcare end)

WEBSITE

02 4360 1150

No

McMasters Beach
Safety Rating = 5

WEBSITE

02 4381 1234

No

North Avoca
Safety Rating = 7

WEBSITE

02 4384 3607

No

North Entrance
Safety Rating = 7 (north)
6 (south)

02 4334 3755

No

Ocean Beach
Safety Rating = 3 to 4

WEBSITE

02 4434 2800

No

Shelly Beach
Safety Rating = 6

WEBSITE

02 4332 1623

No

Soldiers Beach
Safety Rating = 7

WEBSITE

02 4396 4376

No

Terrigal
Safety Rating = 6

WEBSITE

02 4385 6933

SURF CAM

The Entrance
Safety Rating = 5

WEBSITE

0411 130 371

No

The Lakes
Safety Rating = 7 (north)
6 (south)

WEBSITE

02 4396 4047

No

Toowoon Bay
Safety Rating = 5 (north)
3 (south)

WEBSITE

02 4332 2411

No

Umina Beach
Safety Rating = 5 to 4

WEBSITE

02 4342 6123

SURF CAM

Wamberal
Safety Rating = 7 to 6

WEBSITE

02 4385 2322

SURF CAM
For surf life saving club updates, results and the latest surf club news go to SURF LIFE SAVING NSW

SALS SURF SCHOOL
A locally owned and operated surf school, at Ocean Beach in Umina. Learn to surf this Summer at an affordable price. Great for the whole family!

CENTRAL COAST
SURF ACADEMY
To contact Amee

VISIT the WEBSITE

RAISE THE FLAG - Boardies Day
Surf Life Saving
FUNDRAISER WEBSITE

For a five day surf forecast go to COASTAL WATCH


For daily surf reports go to

COASTAL WATCH

---

WELCOME TO
Whats On Central Coast
---
Want to master surfing?


Contact Amee at the CENTRAL COAST
SURF ACADEMY

---
The Central Coast is home to some of the best surf and surfers on the planet.
This is brilliant for Surf coaching classes...
Give these a try
and get out there yourself.
---
~ THE GALLERY ~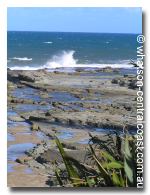 Blue Bay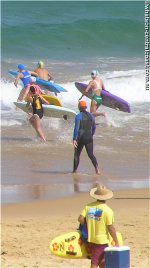 Local Surf Carnival