central coast musicians reviews musos classifieds tuition showcases recording studios stores radio stations pa and lighting Simpson's solicitors

WHERE TO STAY hotels motels bed & breakfast caravan parks backpackers

SHOPPING markets & garage sales bateau bay square erina fair gosford tuggerah

TRANSPORT buses trains cars commuters

BITS n PIECES caterers whats on blog councils community testimonials advertise?

When you call
Triple Zero (000)...
* Do you want Police, Fire or Ambulance?
* Stay calm, don't shout, speak slowly and clearly
* Tell us exactly where to come.
* Give an address or location
MOST RECENT UPDATES


The Latest and most Recent Updates
up to 29th April 2017

* Central Coast Gig Guides
* Musos Classifieds
* Live Theatre
* School Holiday Fun
* Central Coast Markets
* Community
* Central Coast Musician Directory
* Galleries

The Next Scheduled Update
is due around 30th April 2017




Whats On Central Coast


Very proudly
Central Coast
and Australian
Owned and Operated

Hosted safely
on Australian Servers



Whats On, whats coming and tid bits.
Read them all or pick a topic from the INDEX list below...

* GARGE SALES - See the list or List your's for FREE
Read more
* MMAD'S State Of The Art Social Enterprise Studio
Read More
* Fairhaven Services; Point Clare Op Shop - Best little op shop on the Coast!
Read More
* Whats On at The Youth Arts Warehouse
Read More
* Coast Arts Radio and activities
Read More
* Upcoming Fundraising Events and Volunteer Training Days for the Disabled Surfers Association
Read More

* Stall Holders wanted For Markets and Events

Apply Now


Read more
* Blues on the Mountain May edition
13th May 2017
Read more
* Inagural Mangrove Mountain Mothers Day Picnic
14th May 2017
Read more
* ComiCon 2017
16th May 2017
Read more
* The Animals Love at the Doylo
19th May 2017
Read more
* "Names Upon a Stone" exhibition
1st March - 31st May 2017
Read more
* Mingara orchid club inc. presents the 15th annual Fair and Show
24 - 25 June 2017
Read more
* Acting & Movement Classes For Adults With A Disability In The Wyong Area
4 May- July 2017
Read more
* Plant Lovers Fair
23 -24 September 2017
Read more
* Free Tai Chi in the Park
March - November 2017
Read more

REGULARS
Items that are often requested - permanently included.

* Food/Drink Van for your next event

North Gosford Rotary


Read more

* Music Industry Agents

Tried N True Read more
* Simpson's Solicitors
Read More
Specialists in music industry, copyright etc law.
* Pop Archives - Australian Pop Records from the 50's 60's and 70's
Find what you didn't know you were looking for!
Read More
* Celebrants for all occasions.
Weddings, Baby Naming's, Funerals etc Read More
* Central Coast Hobbies & Crafts.
There is so much the mind boggles!
* Family History - Local Historians
GSC Cemetery Search
Read More
* Central Coast Lapidary Club
Contacts and events.

TESTIMONIALS
What our visitors and those we help think of Whats On

COMMUNITY
Community notices and assistance.

nobody takes me seriously :
Are you a muso serious about your career?

How serious are you?

There is a lot of dissent in the ranks regarding the 'lack of work' and I hear it often, yet I re-list so many names regularly in the gig guides... I have found over all these years there are a few pitfalls that some tend to fall into.

Read the full blog on the Whats On Blog Page >>>

---

MMAD THE STUDIO:
Lay down your sound, to help others find theirs
Musicians Making a Difference (MMAD) have recently launched a state of the art recording studio in the heart of Gosford. Thank to the support of Lucy Wicks MP, the Thyne Reid Foundation, and a successful Pozible crowd-funding campaign 'The Studio' at The Lounge Room is something truly special. Enter the control room through the enormous custom timber barn-door and take a seat on the signature antique leather lounge. You'll immediately notice the floating ceiling baffles, completing the custom look while adding to the acoustic treatment, designed by professional sound engineers. Glance through the beautiful large window into the spacious live band room - complete with an in-house drumkit, upright piano, and plenty of room for full bands to lay down their unique sound live.
Sound Engineers and Producers will drool over the set-up, with highlights including the UA Apollo 8p, Audient ASP880, Native Instruments Complete 11 and Complete Kontrol S61 all capable of infinite production possibilities, which will sound beautiful playing back through the Adam A77x monitors. Studio sessions will benefit from specialty coffee served direct from The Lounge Room, optional catering packages and NBN Wi-Fi throughout the venue.
If all that's not enough to get you excited, here's the real kicker. The Studio is MMAD's latest addition to a growing suite of social enterprises that seek to empower local creativity while looking out for the most vulnerable young people in our community. Any profits made from studio hire will be filtered straight back into the delivery of creative therapy programs that give a voice to disadvantaged young people and help them realise their true potential.
From the beginning the vision of this studio was that it would record the sound of both established and emerging artists, successful bands as well as disenfranchised youth reclaiming their self-belief. That vision is now a reality - and you can be a part of it.
For the month of March to celebrate the launch, ALL studio bookings are eligible to receive 20% off the standard hire rates.
The Studio is located in The Lounge Room at The MMADHOUSE, 342 Mann St, Gosford.
For standard pricing and further information visit: www.mmad.org.au/the-studio
To inquire about booking, email: studio@mmad.org.au
Simply reference this article to receive your 20% discount upon booking.
For further information and enquiries contact:
Will Small - Creative Facilitator – The Lounge Room
will@mmad.org.au
0423 657 105
MMAD HQ: 342 Mann Street, Gosford
---
---

EVENTS AT THE YOUTH ARTS WAREHOUSE:
PLAY WRITE PROGRAM-Term 1 & 2 2017
Script & Play Development Program
Script & Play Development Program
The YAW 'Play Write' group is in it's 6th year and going from strength to strength with a cast of over 20 young theatre makers, you can come along and collaborate together in writing an original script under a leading industry professional from Australian Theatre for young People ATYP. Write, direct, be part of the costume making, lighting sets, props design and back stage in this exciting skills development program.
This year is an exciting year for us as we have been funded by Arts NSW for a theatre development program. The Australian Theatre for Young People (ATYP) will be coming up to run master classes and help in the development of our theatre group.
This years production will provide a range of skill building activities in the process of Play Development. The program will explore creative platforms that connects with the Central Coast community, environment and enhances the local culture.
This program will explore connection to the natural environment, history, local Indigenous culture, Youth culture and belonging. Develop a play in collaboration with each other and each individuals area's of strength. The students will be mentored by an industry professional, participate in master classes with guest presenters, go on site tours and explore their creativity in a safe, supported youth friendly environment.
Be part of a dynamic theatre group, write and produce a live play. Script writing, acting, characterization and drama games. Term 2 & 3 will be adapting script to stage, stage management, lighting, props, directing, acting
Date:
7th February to 19th September
Time: Tuesday's 4-6pm
Age: 12-18 years
(20 students per class)
Address: The Youth Arts Warehouse
123 Donnison Street, Gosford
Cost: $100 per term
MUSIC-Song writing and recording-Electronic Music Production
CLUB WELD Central Coast Disability Music Program
The Youth Arts Warehouse will be alive with a group of Musicians, Song Writers & Recording Artists working in our professional recording studio in 2017.
These workshops are a great opportunity to explore the process of song writing and production. Participants will engage in all phases of the production process, from the very first song idea, mixing their tracks to producing & recording a CD.
They will also get the opportunity to perform live at an event at The Youth Arts Warehouse contemporary Music venue.
To fill in an EXPRESSION OF INTEREST please contact sharon on 43232374 limited spaces available
Starts Feb 15th
2.30pm-6.00pm 2017
You can book in to the group session on Wednesday's or one on one mentoring in a time slot of your choice.
Date:
Wed 15th february - 28th June 2017
Time: 2.30pm-6.00pm
Age: 12-25 years
Cost: $100
Call Sharon 4323 2374 to register
---
---

FAIRHAVEN OP SHOP AND MORE!!:
Established in 2007, the Fairhaven Op Shop is one of the best little op shops on the Central Coast!
Loads of treasures and bargains to be had for the thrifty thrill seeker.
Take a browse through a huge and ever changing range of adults and kids clothing and shoes, including dress ups and designer labels, and lots of jewellery and fashion accessories. Plus toys, games, homewares, crockery, linen, giftware, craft destash and collectables. PLUS! … a fab little second hand book shop that was once an old schoolhouse building and has since been lovingly restored.
Hard cover, paperback, fiction, kids titles, biographies, and more. PLUS!... furniture items, electrical, luggage, things on 2 wheels, 3 wheels, 4 wheels (bikes, prams, scooters), tools, hardware.
Fare Cravin' Café
is open to quench your thirst after shopping – coffee, sweets, hot new menu, all day breakfast.
Also feel free to donate your old or unwanted goods here at our drop off area. All proceeds go directly to our not for profit organisation, supporting people with disability here on the Central Coast.
Hours: Mon-Fri 9am-4pm, Sat 9am-2pm.
Address: 209 Brisbane Water Drive, Point Clare.
Enquiries: (02) 4323 3566
Vintage Fair, 209 Brisbane Water Drive, Point Clare
To book or enquire call (02) 4323 3566 or email enquiries@fairhaven.org.au
Fairhaven centre-based lifestyle activities at Point Clare
Our activities have been designed to develop skills, promote self-confidence and build social networks for people with disability.
Activity programs in 2017
:
Perform-ability Drama & Dance class:
Thursdays
10am-11am ($12)
Line Dancing:
Thursdays
11.30am-12.15pm ($10)
Drumming with The Rhythm Hut:
Thursday
1pm-2pm ($13)
Jake's Rock & Jam Session:
Fridays
10am-12pm ($20)
Location: Community building, Fairhaven Services, 209 Brisbane Water Drive, Point Clare.
To book your place call (02) 4323 3566 or email enquiries@fairhaven.org.au
---
---

BLUES ON THE MOUNTAIN:

Blues on the Mountain returns to Mangrove Mountain Heritage Hall on Saturday the 13th of May, featuring one of Australia's hottest live Rhythm and Blues acts, The Swamp Stompers, plus multi-award winning singer songwriter and guitarist, Toby Wells.

The event has featured some amazing performances from some of Australia's most awarded blues and roots musicians together with the best up and coming talent and has made Blues on the Mountain a musical evening not to be missed!

Now in its 5th year, the event has also raised much needed funds for the restoration and upkeep of our local heritage buildings, Fairview Homestead and Mangrove Mountain Heritage Hall.

The Swamp Stompers have performed at major music festivals all around Australia, including Byron Bay Bluesfest, Wollombi Music Festival, and Blues at Bridgetown (W.A.) to name a few.
The Swamp Stompers combine slide and electric guitar, didgeridoo, bass and drums with catchy lyrics to bring together a high energy vibe that's impossible not to dance to. Lead vocalist and guitarist, Corey Legge, is one of only a handful of artists to be endorsed by Cole Clarke guitars, and has been described by guitar legend, Lloyd Spiegel as "A creative and highly skilled professional, he has all the talent, hunger and attitude to become one of Australia's best ". After a massive national tour, on the back of their highly acclaimed "Suspended Sun's " EP, The Swamp Stompers are ready to make Mangrove Mountain Heritage Hall come alive to their unique style of Rhythm and Blues.

Toby Wells is undoubtedly one of the Central Coast's finest young talents, an excellent songwriter, talented guitarist and exceptional vocalist.

Since winning the 2015 Home Grown Acoustic Award, Toby has supported acts such as Thirsty Merc, 19 Twenty and the multi-award winning, PJ O'Brien band, to name a few and has seen the young talent booked to perform at major festivals such as Wollombi Music Festival, Mitchell Creek Rock n Blues Festival (Qld) and Folk in Broke.

We can't wait to welcome Toby Wells back to perform at Blues on the Mountain on Saturday the 13th of May.

Tickets for the night cost $25 (Adult), $10 (Youth 12-16 years), children under 12 yrs, free, and are available via www.trybooking.com/245448. Food and refreshments will be available on the night, or byo welcome.
Doors open 6pm with music until late.

Blues On The Mountain
Saturday 13th May 2017 6pm
Mangrove Mountain Heritage Hall

For enquiries, please contact event organiser, Ryan Howard on 0405 416 289
---
---

MOTHERS DAY PICNIC:

Set amongst picturesque parkland in the grounds of the historic Mangrove Mountain Union Church (circa 1912), and featuring live music by Central Coast songbirds, The Little Quirks Band, the inaugural Mother's Day Picnic, on Sunday the 14th of May 2017, is the perfect way to relax with the family and celebrate Mum's special day.

A country style morning and afternoon tea, will be available on the day, with byo picnic lunch and picnic rug/chairs.

So bring the family and come and join us this Mother's Day, Sunday the 14th of May, from 11am till 2pm, and spoil Mum with a beautiful day out in the country, fine live music and a relaxing picnic underneath the gumtrees in the grounds of the historic Mangrove Mountain Union Church.

Tickets cost just $5 pp or $10 for a family ticket and all funds raised from the event goes towards the upkeep of the historic Mangrove Mountain Union Church. To book visit www.trybooking.com/255364

The Mother's Day Picnic is an all weather event.

14th May 2017 11am
Mangrove Mountain Union Church Grounds

In the case of rain or inclement weather on the day, the event will be held inside the historic church, with lunch and morning/afternoon tea at the church hall.
For enquiries please Ph 0435 197 827
---

CENTRAL COAST COMICON 2017:

The Event Of The Year For Fans Of Science-Fiction And Fantasy Returns!

The 2nd Central Coast Comicon aims to be the best yet with plenty for fans of science-fiction, fantasy, horror, video games and of course, comic books. Among the many highlights, CCComicon will offer a number of opportunities to meet celebrities from the worlds of comics and entertainment.

2017 Programming Highlights
The one day event features creators, writers, illustrators and actors who will greet the fans, sign autographs, take pictures while many super fans are dressed in their pop culture best. CCComicon will have lots of activities over the course of the day: panels, workshops, live music, screenings, autograph sessions, photo ops and so much more.

The wide variety includes the worlds of Anime, comic books. There will be a little something for everyone.

Comicon would not be what it is without cosplay, the fine art of disguising oneself in the flamboyant costumes of famous super heroes and Japanese manga and anime characters. Fans of costume building are in for a special treat with some of the most popular professional cosplayers.
They'll be there to meet fans and offer tips and tricks at their costume panels. Travelling across galaxies and beaming across nations, fans from all over the region can participate in several activities including the fascinating Cosplay Contest. Celebrity judges will determine who will win prizes.

CCComicon is proud to announce activities and stalls focused on fans favourite characters. From Studio 55- Dr Who animaters, comic books to cartoons, toys, and blockbuster films, Teenage Mutant Ninja Turtles, Star Wars, CC ComiCon will also have a variety of pop-culture merchandise available for purchase from several comic book and multi-media dealers. This event is family friendly.

"We're excited to announce Regional Youth Support Services as the official charity running the event," said Kim McLoughry CEO of RYSS and team organiser of this years event.
"RYSS provides important services to our local community with children, youth and their families and we want to provide more support with this fundraiser and profile the important work that Regional Youth Support Services do- all while having stacks of fun!!"

CCComicon runs for ONE DAY ONLY on Saturday 6th May 10am - 6pm.

Tickets are now available online at Moshtix, $10 for 5-16yr olds, $20 for 17+ see the Comicon Website for details, tickets and updates.
---

THE ANIMALS:

Australia is in for a treat when original members John Steel and Mick Gallagher along with Danny Handley and Scott Whitley bring The Animals live experience down under.

The Animals boasts some of the greatest songs in popular music history – The House of The Rising Sun, We've Gotta Get Out of This Place, Don't Let Me Be Misunderstood, Its My Life, Don't Bring Me Down and Boom Boom (as featured in the James Bond movie "Skyfall") to name a few.

Friday, 19th May 2017
Doors open 7.30pm, show commences 8.30pm.
Tix $55 available at Club reception or by phoning the Club on 02 4390 0622
---
---

MINGARA ORCHID FAIR AND SHOW:

Mingara orchid club inc. presents the 15th annual Fair and Show

Join us for a great day out and the most spectacular floral displays you will ever see!
All under one roof, in air conditioned comfort, you'll see a truly amazing array of orchids.
Spectacular displays will be featured from various orchid enthusiasts and societies from NSW.

Potting demonstrations will be given.

Buy your orchids and supplies and get the best tips and advice from professional vendors.

More than 20 vendors from Australia and overseas will be providing an extensive range of orchids including Australian natives, Cattleyas, Cymbidiums, Dendrobiums, Phalaenopsis, Slippers and other species, hybrids and accessories.

Refreshments and food
No day out is complete without the opportunity to relax with a coffee, cool drink or a delicious snack.
The variety of options available to you are sure to satisfy.

Saturday 24th June and Sunday 25th June 2017
---

ACTING FOR ACCESS:

Acting & Movement Classes For Adults With A Disability In The Wyong Area

Acting for Access starts up in May 2017 at The Art House, Wyong.

Gain confidence thru improvisation, movement and fun games.

Each term will run for 8 weeks and at the end of the year there will be an exciting opportunity to perform at Wyong's The Art House for family and friends.

Teacher Sophie is approachable, funny, entertaining, experienced and enthusiastic.

Sophie Cook actress, teacher and performance artist is running "Acting For Access": acting and movement classes for adults with a disability at Wyong's 'The Art House', starting in May 2017. Sophie taught similar programs in arts centres Joan Sutherland Performing Arts Centre, Casula Powerhouse and Bankstown Arts Centre before recently moving to the Central Coast.

Having taught acting programs for children for more than 12 years, she made the leap to access groups 5 years ago and found it to be way more fun!

"Teaching access classes is beautiful. I usually do my best acting work in front of these guys because it is such a non-judgmental environment."

When: Thursday's at 10.30-12.30pm from 4th May 2017
Where: The Art House - 19-21 Margaret St, Wyong
Cost: $20 per class
Contact: sophie_cook@y7mail.com

"Acting can be fun one day and quite challenging the next.
Connecting with others and working together as a team is an important part of being an actor. As is being free to be yourself and play in the moment"
Sophie Cook
---

PLANT LOVERS FAIR 2017:

Over 40 Specialist Plant Exhibitors offering fabulous rare and unusual plants for your garden plus quality garden products.

Refreshments available.
Come and visit for a great day out!

Plant Lovers Fair
23rd -24th September 2017
Kariong Mountains High School
9 am - 4 pm
Entry $12 Adult, Children frees
---

FREE TAI CHI IN THE PARK 2017:

Free Tai Chi in the Park

Start with Tai Chi as a fresh start to the year in maintaining and nourshing your health! Add Tai Chi to your new years resolution list and come to a free Tai Chi session in the park at East Gosford. Learn the relaxing art that you see people do in the early morning which aids to help raise the Yang Qi ( Energy ) in the body as it is exposed to the sun and wake the body. Tai Chi has special techniques and exercise which helps to relieve the body of aches and pains, it improves flexibility, stability, corrects posture, calming the mind and is a non strenuous exercise. Contact us now and start today! All Welcome
For more information, call David on 0410050080.

Sunday 26th March 2017, Starting at 10.00am to 11.30am
Webb Street, East Gosford opposite The Japanese Gardens and Art Gallery

Sunday 18th June 2017, Starting at 10am to 11.30am
End of Thompson Street (Lakeside) Long Jetty

Sunday 27th August 2017, Starting at 10am to 11.30am
End of Thompson Street (Lakeside) Long Jetty

Sunday 26th November 2017, Starting at 10am to 11.30am
End of Thompson Street (Lakeside) Long Jetty
---
---
---


© whatsoncentralcoast.com.au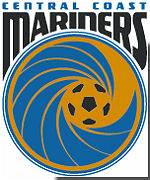 Become a member or just catch up on the latest news on our own
CENTRAL COAST MARINERS
---
Welcome to
Whats On

You are visitor number


---