central coast musicians reviews musos classifieds tuition showcases recording studios stores radio stations pa and lighting Simpson's solicitors

WHERE TO STAY hotels motels bed & breakfast caravan parks backpackers

SHOPPING markets & garage sales bateau bay square erina fair gosford tuggerah

TRANSPORT buses trains cars commuters

BITS n PIECES caterers whats on blog councils community testimonials advertise?

When you call
Triple Zero (000)...
* Do you want Police, Fire or Ambulance?
* Stay calm, don't shout, speak slowly and clearly
* Tell us exactly where to come.
* Give an address or location
MOST RECENT UPDATES


The Latest and most Recent Updates
up to 28th May 2016


* Garage Sales
* Central Coast Markets
* Central Coast Gig Guides
* Live Theatre
* Musos Classifieds
* Tuition
* Galleries
* Central Coast Musician Directory


The Next Scheduled Update
is due around 30th May 2016



Whats On Central Coast


Very proudly
Central Coast
and Australian
Owned and Operated

Hosted safely
on Australian Servers



WHATS ON's BLOG
Musings, the biz, & local issues -
* Nobody Takes Me Seriously... Read More >>>

Whats On, whats coming and tid bits.
Read them all or pick a topic from the INDEX list below...

* Ricochet - a Beyond Blue Fundraiser
Read more
* A new and exciting Dance Program for Kids is coming to Bateau Bay PCYC
Read More
* Entertainment Industry Update from Dept Industrial Relations
Read More
* Fairhaven Services; Point Clare Op Shop - Best little op shop on the Coast!
Read More
* Whats On at The Youth Arts Warehouse
Read More
* Coast Arts Radio and activities
Read More
* Upcoming Fundraising Events and Volunteer Training Days for the Disabled Surfers Association
Read More

* Stall Holders wanted For Markets and Events

Apply Now


Read more
* New Live Venue
Upcoming Top Acts
Read More
* Nelipot Coming Coast Single Launch Show
28th May 2016
Read more
* Doyalson Animal Hospital and Peggy's Promise Fundraiser
29th May 2016
Read more
* Students Scholarship and Showcase concerts
28th - 29th May 2016
Read more
* Announcing internationally renowned flautist Jane Rutter - Live!
3rd June 2016
Read more
* WNC 5th Annual I love the 80's Trivia Night FUNdraiser
4th June 2016
Read more
* CCEntertainment - the return of 'The Great Gig in the Sky' - Pink Floyd ​Celebration
4th June 2016
Read more
* The Button Mushrooms and Fletcher Pilon Fundraiser for Banjos's Skate Park
10th June 2016
Read more
* Stallholder Expressions of Interest Gala Day
12th June 2016
Read more
* Pearl Beach June Long Weekend Classical Music Festival
11th - 12th June 2016
Read more
* 4th Australian Songwriters Conference
10th - 13th June 2016
Read more
* Live Aid85 - A Tribute To The Greatest Concert Of All Time
22nd July 2016
Read more
* Free Tai Chi in the Park 2016
April - November 2016
Read more

REGULARS
Items that are often requested - permanently included.

* Food/Drink Van for your next event

North Gosford Rotary


Read more

* Music Industry Agents

Tried N True Read more
* Simpson's Solicitors
Read More
Specialists in music industry, copyright etc law.
* Pop Archives - Australian Pop Records from the 50's 60's and 70's
Find what you didn't know you were looking for!
Read More
* Celebrants for all occasions.
Weddings, Baby Naming's, Funerals etc Read More
* Central Coast Hobbies & Crafts.
There is so much the mind boggles!
* Family History - Local Historians
GSC Cemetery Search
Read More
* Central Coast Lapidary Club
Contacts and events.

TESTIMONIALS
What our visitors and those we help think of Whats On

COMMUNITY
Community notices and assistance.

nobody takes me seriously :
Are you a muso serious about your career?

How serious are you?

There is a lot of dissent in the ranks regarding the 'lack of work' and I hear it often, yet I re-list so many names regularly in the gig guides... I have found over all these years there are a few pitfalls that some tend to fall into.

Read the full blog on the Whats On Blog Page >>>

---

ENTERTAINMENT INDUSTRY UPDATE:

Entertainment Industry update
The NSW Government enacted new laws to guide and regulate the entertainment industry, and particularly to assist performers and performer representatives (formerly called agents and managers). These laws came into effect on 1 March 2014, following extensive consultation with the industry and peak associations.

Over the last 18 months NSW IR has conducted an education campaign to assist performer representatives understand and comply with the new requirements.

The campaign comprised advisory letters, fact sheets, workshops and a recorded webinar for the entertainment industry.

NSW IR has now commenced a compliance audit of a number of randomly selected performer representatives.

The audit is being conducted in two main phases.

The first phase involves each selected performer representative providing a copy of their 'template' entertainment industry managerial agreement and copies of the last five managerial agreements that have been entered into with performers.
In addition each participant organisation was requested to provide a copy of their 'standard' representation agreement and copies of the last five 'standard' agreements entered into with performers.
These agreements will be reviewed to assess compliance with the Act, and at the completion of this phase of the audit NSW IR will provide feedback to each participant about their agreements.

The second phase of the audit will be to randomly select a number of performer representatives to participate further in reviewing records required to be maintained by performer representatives, including trust account records, financial statements, fees and commissions.
It is our intention to undertake this audit in a cooperative manner to assist the industry. At the end of the audit we expect to publish a de-identified report to further assist compliance in the entertainment industry.
---

POINT CLARE OP SHOP:

Customers entering Fairhaven's Point Clare Op Shop at 209 Brisbane Water Drive, Point Clare constantly remark 'I can't believe the amount of goods you stock and how cheap everything is!' It is therefore not surprising that the op shop has gained the reputation of being one of the best Op shops on the Central Coast and has expanded to meet demand.

Our motto is to offer customers 'the cheapest prices' and we aim to continually surprise customers with our low prices. As an example 99.9% of our clothes, shoes and handbags are $2 each and all kid's clothing only $1 each. We have all our books for sale at 50c for the month of January (they are usually only $1 each).

We offer 5 buildings full to the brim – toys/games, clothing/accessories, jewelry, homewares, linen, new giftware, books & dvd/cds, new craft and makings for craft, furniture, decorator and collectable items, electrical, luggage, tools/hardware – something for everyone in the family. In addition we offer customers the opportunity to browse through Gallery 209 which displays the works of local artists as well as upcycled items proudly made by some of Fairhaven's clients with disabilities.

All funds raised go directly to supporting Fairhaven's supported employment, residential and day option programs for local people with disabilities.

The Op shop is open Monday to Friday 10am – 3pm and Saturdays 10am - 2pm and is located at 209 Brisbane Water Drive, Point Clare.

For more details please contact 43233566 or 0407757866
---
---

YOUTH ARTS WAREHOUSE & RYSS:
Upcoming courses and event from RYSS

BEYOND WALLS- Disability arts program
This brand new program will engage 12 young emerging artists to collaborate in site-specific creative developments exploring visual arts, photography & sculpture. A series of workshops with sculptor Mandy Francis & Sile Molloy will result in installations that will activate a space in Gosford.
Date:
24th February to 29th June 2016
Time: Wednesday's 4-6pm
Age: 12-25yrs-Disability
Cost: FREE
Limited spaces available, you MUST apply call Sharon 43 232374 for an application form.
MUSIC- SONG WRITING & RECORDING
with Luke Mahler
The Youth Arts Warehouse will be alive with a group of Song Writers & recording artists working in our professional recording studio.
Date:
Wed April 27th - June 29th
Time: 4.00pm-6.00pm
Age: 12-25 years
Cost: $100
One on One, hour sessions can be booked in from 11am-4pm.....call Sharon on 43 232374
---

NEW LIVE MUSIC VENUE:

Panorama Lounge Presents
The Central Coast of New South Wales has a new live music venue – "The Panorama Lounge", at The Entertainment Grounds, Gosford Racecourse.

The newly refurbished "Panorama Lounge" has a capacity of 300 guests and will be hosting regular live entertainment kicking off on the 14th May with the legendary Diesel, followed by local star and winner of The Voice 2015 - Ellie Drennan (Saturday 28th May), followed by Brian Cadd (Sat 9 Jul), Glenn Shorrock (Sat 13 Aug), Adam Harvey (Sat 3 Sep) and Wendy Matthews (Saturday 9th July).

The live entertainment program will feature Australian and visiting International Artists in a show only and dinner and show seated format.

Over the past 12 months the Entertainment Grounds has played host to Star 104.5 LIVE events featuring the likes of Glenn Shorrock, Thirsty Merc, Richard Clapton, Sarah McLeod, Dragon, Brian Mannix, 1927, Mark Gable, Eurogliders and more to a resounding success.

"The commitment to bringing shows to the Panorama Lounge is in line with our strategy to establish The Entertainment Grounds as a premier entertainment precinct on the Central Coast, stated The Entertainment Grounds CEO, Daniel Lacey.

Karen-lee Goody (KL) of Entertainment Consulting, who has 28 years in the industry under her belt, is the exclusive in-house agent and promoter of the Panorama Lounge and aims to mirror her successful entertainment program at The Hydro Majestic in the Blue Mountains.

Tickets are on-sale now through www.moshtix.com.au and information on all the shows can be found at www.theentertainmentgrounds.com.au

For further information on live entertainment please contact: Karen-lee Goody, 0417 243 064, or Karen-leegoody@bigpond.com
---
---

NELIPOT - COMING COAST:

Nelipot are a youthful trio of bare-foot, music enthusiasts from the Central Coast, New South Wales.

Brought together on the beach side streets of Terrigal, the lads joined and began busking, to feed their need for grooves and to make some extra cash to supply themselves with kebabs and money for fuel.

From there they began to build street side momentum until they played their first official show as Nelipot at The Lansdowne in July, 2015. Since then, the boys have continued to perform along the east coast of New South Wales, constantly developing their musicianship.

Crafting and developing a unique blend of blues and alternate rock compositions, with funk and soul stylings, Nelipot produces distinctive as well as captivating pieces.

This year, 2016, the boys have set their sights high and are aiming to increase their following enough to tour interstate, spreading positive vibes and their unforgettable grooves as far as they can possibly take them.

Already, they've been privileged enough to support and share the stage with exploding national acts, such as: Kingswood, Tired Lion, Bootleg Rascal, Ocean Alley, and many more emerging artists. Yet Jordan, Benny, and Jordyn aim to make 2016 the year of headline shows, and sold out venues, producing the goods for any and everybody to boogie along to.

Nelipot Coming Coast Single Launch Show
Saturday 28th May, 7.30pm - $10
The Rhythm Hut, Gosford
All ages event
---

SCHOLARSHIP SHOWCASE 2016:

Students Scholarship and Showcase concerts

Pearl Beach Celebrating Ten Years of Scholarship Sponsorship for Students of the Central Coast Conservatorium - total value of awards $2,000.00 - Plus 'Peoples Choice Award' valued at $250.

The Pearl Beach Progress Association, in association with the Irvine Family extends an invitation to come and celebrate a weekend of music performed by students from the Central Coast Conservatorium.

Saturday 28th May:
Junior Students of the Central Coast Conservatorium will perform in a Showcase Concert.
Entry to the concert is free, however a donation would be appreciated.

Sunday 29th May:
The Pearl Beach Music Scholarship and Irvine Family Piano Scholarship Concert will once again search for the Central Coast's best young music students.
Entry cost is $10 and children under 15 are free.

Both concerts – 2pm each day
Pearl Beach Memorial Hall 9 Diamond Road, Pearl Beach
Enquiries/bookings 4344 2319
---
---

DOYALSON AND PEGGY'S:

Doyalson Animal Hospital Open Day and Peggy's Promise Fundraiser

To celebrate our recent renovations, new state of the art laboratory equipment and digital x-ray machine Doyalson Animal Hospital are having an open day. Guests will have full access to walk through the hospital where they can watch demonstrations in our surgery, dental area and X-ray room. Then view our designated cat and dog wards, new laboratory and blood machines while having the opportunity to talk to our vets and nurses about daily activities at the hospital. Kids can bring their favourite teddy bear to be bandaged up at our 'for one day only' Teddy Bear Hospital. We will also have dog training demonstrations, pet nutrition advice supplied by Hills Science Diet and Royal Canin, lots of giveaways and much more.

Doyalson Animal Hospital was opened in August 2000. It was previously operated as two separate hospitals in the nearby suburbs of Budgewoi and San Remo. The hospital, situated on 5 rural acres, offers the ultimate in veterinary care on the Central Coast. Fully equipped with all diagnostic and therapeutic tools, with four consultation rooms, 2 operating theatres, large open treatment room, separate dog and cat wards, x-ray and ultrasound suite, intensive care unit, grieving room, pet grooming room and isolation unit, this hospital provides all veterinary and related services.

Peggy's Promise will also be holding a family fun day fundraiser outside raising awareness and much needed funds.
Come along on Sunday 29th May and browse the many markets stalls, get a sausage sandwich, falafel or just grab a coffee. There will be plenty to keep the kids entertained with ball pit, jumping castle, face painting and fairy floss. For the fur kids Peggy's Promise will be running some doggy competitions from 11am including best dressed, dog who looks most like their owner and best trick. Try your luck and buy a raffle ticket for the chance to win some fantastic pet related prizes. Come along have a great family day out while supporting a worthy local charity.

Peggy's Promise is that no fur kid will go without the basics. Peggy's was established in 2014 when a need was recognised within the community to prevent the surrender of much loved pets when people were in times of crisis and most needed their fur kid. Peggy's Promise meet at the shelter once a month and provide the basic living essentials for those fur kids whose family are homeless or disadvantaged. This includes flea, worm and grooming, supplementary food and urgent vet treatment.

For more information call: Sarah at Doyalson Animal Hospital on 4399 2129.
Sunday 29th May 10am – 2pm
Doyalson Animal Hospital, 423 Scenic Drive, Doyalson
---

JANE RUTTER - LIVE:

We are delighted to welcome Jane back in this intimate solo performance concert

Announcing internationally renowned flautist JANE RUTTER is live in concert at the Avoca Beach Picture Theatre!

Jane is one of Australia's most celebrated performing artists: 'a classical free spirit whose flute is a voice, a tool of magical communication (ABC)'

Jane plays solo silver, gold, wooden, bamboo, ebony flutes and Irish whistles and the program includes Baroque Fantasies, Indian Ragas, Contemporary Incantations, a new work by the artist herself, haunting, meditative works by Telemann, Debussy, Ross Edwards, and more.
With prose by Shakespeare, Patrick White, Anaïs Nin, this program also includes the Jean-Jaques Rousseau solo flute version of Spring from Vivaldi's Four Seasons. 'Jane Rutter, with her effortless long vocal-lines, her beautiful tone and her sensitive and expressive musicianship, is one of the great flute players.'

An extraordinary and unforgettable concert on Friday 3rd June at 7pm.
Tickets just $39.95. Jane plays up to 12 different Classical and Ethnic flutes in this unique programme

The Concert will include Spring by Vivaldi, The Four Seasons arranged by Jean-Jacques Rousseau, Baroque and Classical Fantasies, Indian Ragas, Ancient and Contemporary Incantations.
---

GREAT GIG IN THE SKY 2016:

CCEntertainment proudly announce the return of 'The Great Gig in the Sky' - Pink Floyd ​Celebration.

Sold out at Laycock since 2006, this journey through the timeless and evocative masterpiece albums The Dark Side of the Moon, The Wall and Wish You Were Here is simply unmissable.

Guest vocalists Simon Meli (The Widowbirds), Mark Da Costa, Julianne DiSisto, Carmel Messiti and Lozz Benson will join a sublime seven-piece band under the creative direction of Joseph Calderazzo (guitars).

They will passionately reinterpret the Floydian back-catalogue, in a breathtaking concert that includes big screen visuals.

Set the controls for the heart of the sun and prepare to become comfortably numb, but book early to avoid disappointment.

Watch Show Creative Director Joseph Calderazzo Take the Epic 'Have A Cigar' Lead ​Break to Another Level

Saturday 4 June 2016, 8pm
Laycock Street Community Theatre
Phone: 4323 3233
Adults $59.90, Groups 10+ $54.90

Strobe/fog/smoke/hazer effects. Loud noises.
Mild content (adult supervision may be required).
---

TRIVIA NIGHT FUNDRAISER:

Wyong Neighbourhood Centre 5th Annual I love the 80's Trivia Night FUNdraiser

$20 per person Why not book a table of 10!

Prizes for "Best Dressed Table" and 1st Place Team Lucky Door Prizes, Raffles & Silent Auctions

For more information and bookings, please contact: Sharyn Burgess;
on 0414 341 010 or
email sharyn@wyongneighbourhoodcentre.org.au

Saturday 4th June 2016
6.00pm – 10.00pm
Shelly Beach Golf Club
Shelly Beach Road, Shelly Beach
---
---

CLASSICAL MUSIC FESTIVAL 2016:

Pearl Beach June Long Weekend Classical Music Festival
Proudly presented by the Pearl Beach Progress Association, the June Long Weekend Classical Music Festival will carry the audience away on a magical journey of 'Beautiful Music in a beautiful location'.
Four concerts will celebrate the joy of beautiful music. Opening the weekend on Saturday afternoon to delight the audience is 'Estivo Trio', three outstanding young musicians of remarkable talent, passion and experience. playing with deep and emotional intensity. They will play pieces by Mozart, Rachmaninov and Mendelssohn.
Saturday evening Tamara-Anna Cislowska, renowned Australian concert pianist and chamber musician who has performed across most of the world will play a delightful and varied journey through some of the best loved works for piano from great composers, Bach, Haydn, through to Chopin, Liszt, Debussy, Rachmaninov and other classics.
On Sunday afternoon returning by popular demand, please join The Song Company a cappella ensemble of six professional singers with 'Sounds Sublime'. From it's beginnings in 1984 the ensemble has grown to exemplify its aim of providing for Australia a group capable of international performance of vocal chamber music. Included in their performance is Monteverdi, Gombert, Mundy and more.
The final concert on Sunday evening presents, 'Classical to Coltrane' exquisite music for string quartet and jazz trio. Local musicians include, String Quartet - Peter Garritty, Ziva Altman, Leo Kram and Francis Yoon. Jazz Trio comprises of – Rodric White, John Conley and Raphael Strazz. This special concert opens with Haydn's exquisite 'Sunrise' String Quartet followed by some wonderful Mancini-like arrangements including well known movie themes. Masterfully blended the best of the classical greats with a new jazz twist. Bach's Adagio, Arioso as well as the soothing Adagio by Albinoni are included in the program
Where: Pearl Beach Memorial Hall, 9 Diamond Road, Pearl Beach
Dates:
Saturday 11th June;
2.30pm – Estivo Trio --Ticket cost: $35:
7.30pm - Tamara-Anna Cislowska -- Ticket cost: $40
Sunday 12th June;
2.30pm - The Song Company -- Ticket cost: $40:
7.30pm - Classical to Coltrane -- Ticket cost: $40
Child under 15 $20 per concert
Bookings: 4343 1455 - Credit card booking fee additional $4 per transaction
Refreshments available for a small donation.
Proceeds from the festival to the hall upkeep and repairs
---

BUTTON MUSHROOMS REUNION:

Exciting news! Yes the rumours are true.

The Button Mushrooms are back for 1 night only to raise funds for Banjo's Skatepark.

All you old rockers (and those not so old) get ready to step back into the 80's and 90's for a fun night.

Fletcher Pilon will warming the room up with a few songs as well.

Friday 10th June at The Entrance Leagues Club
Tickets are only $30

This event is sure to sell out so grab your tickets fast.

Visit the link and scroll down to purchase your Button Mushrooms Ticket
---

AUSTRALIAN SONGWRITERS CONFERENCE:

Opportunity For Songwriters

Registrations for ASC2016 are open, so to take advantage of the Early Bird special, visit the ASC website today.
The Early Bird special ends on 31st December

The Australian Songwriters Conference includes:
* Speakers & Mentors – Hit songwriters and Music Industry execs discuss writing, publishing, production and more!

* 20+ Seminars, Talks & Workshops – Learn the secrets of hit songwriting from the best in the business.

* Publisher Song Pitching – A truly unique opportunity for attendees to pitch their songs directly to the Publishers.

* On-Site Recording & Production – Learn and work with our hit producers in the on-site studio.

* Live Showcases – Perform your original material to the pros, attendees and public.

* Exclusive Song Contest – 'Attendees Only' song contest with great prizes.

* Networking with Industry Pros & Hit Songwriters – Connect with the career-makers one-on-one.

Our Main Seminar Facilitator for 2016 is L.A.-based songwriter and teacher, Alan Roy Scott (Celine Dion, Luther Vandross, Notorious B.I.G., Gloria Estefan, Cyndi Lauper, Patti LaBelle, Neville Bros. Roberta Flack, Cher, El DeBarge, Tiffany, Patti Austin, The Spinners, Oak Ridge Boys, Ricky Martin (Menudo), Anne Murray, Johnny Mathis, Pointer Sisters, Sheena Easton, and Ray Charles); Beccy Cole; Gary Pinto; Sean Rudd; Andrea Szabo and more.

The regular conference fee of $1350 takes effect from 1st January so to take advantage of the $1100 Early Bird special, register here today

4th Australian Songwriters Conference
10th - 13th June 2016
Ettalong Beach NSW

---

LIVE AID 85:

LIVE AID 85 - A tribute to the greatest concert of all time!

On July 13th 1985 Bob Geldoff enlisted the help of the world's biggest stars for the most defining moment in music & television history. Two massive concerts in the USA and UK, watched by a record two billion people across 110 countries, became forever known as; "The day music changed the world!"

The unparalleled line up of greats included Queen, David Bowie, U2, Elton John, Madonna and Paul McCartney. Led Zeppelin and The Who reformed just for the day and "one off collaborations" with Mick Jagger, Tina Turner, Bob Dylan, Ronnie Wood and Keith Richards amazed us.

Who can ever forget the all-star humanitarian anthems that started it all, Feed the World and We are World.

Join the cast of internationally acclaimed tribute artists and the industries top musicians as they bring these incredible moments and more from the greatest concert of all time back to life, live on stage, in LIVE AID 85!

In celebration of the music and in the spirit of the event– your ticket will also be helping to support the Coast Shelter coastshelter.org.au
Laycock St Theatre Proudly Owned And Operated By Gosford City Council

22nd July 2016 - 8pm
Laycock Street Theatre
---
---

TAI CHI IN THE PARK 2016:

Free Tai Chi in the Park

Come and join us in the park and experience the wonderful art called Tai Chi, if you've never tried Tai Chi this is the ideal opportunity to experience this wonderful ancient art form, Tai Chi is a set of low impact exercises which are gentle on the body and is suitable for people of all ages.

With regular practise Tai Chi can help many health conditions such as Arthritis, Asthma, Blood Pressure, Obesity, Improve Bone Density, Circulatory System, Improve Balance and many more conditions. No need to book just come along and try it out

Sunday: 12th June 2016 10.00am - 11.30am
Phyllis Bennett Park, Webb Street, East Gosford - Opposite the Japanese Gardens

Sunday: 4th September 2016 10.00am - 11.30am
Phyllis Bennett Park, Webb Street, East Gosford - Opposite the Japanese Gardens

Sunday: 20th November. 10.00am - 11.30am
Phyllis Bennett Park, Webb Street, East Gosford - Opposite the Japanese Gardens
---
---
---


© whatsoncentralcoast.com.au
CKL Web Concepts develops amazing websites in Joomla or WordPress or custom. We cater for small- to medium-sized business site anywhere in Australia, & assure you that your website will look incredible!


Call 0402 027 801
Australian Servers Inexpensive hosting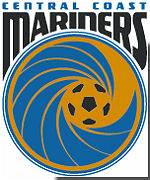 Become a member or just catch up on the latest news on our own
CENTRAL COAST MARINERS
---
Welcome to
Whats On
You are visitor number

---