central coast musicians reviews musos classifieds tuition showcases recording studios stores radio stations pa and lighting Simpson's solicitors

WHERE TO STAY hotels motels bed & breakfast caravan parks backpackers

SHOPPING markets & garage sales bateau bay square erina fair gosford tuggerah

TRANSPORT buses trains cars commuters

BITS n PIECES caterers whats on blog councils community testimonials advertise?

When you call
Triple Zero (000)...
* Do you want Police, Fire or Ambulance?
* Stay calm, don't shout, speak slowly and clearly
* Tell us exactly where to come.
* Give an address or location
MOST RECENT UPDATES


The Latest and most Recent Updates
up to 28th June 2016

* School Holiday Fun
* Central Coast Gig Guides
* Garage Sales
* Central Coast Markets
* Dining Out
* Central Coast Musician Directory
* Live Theatre
* Musos Classifieds
* Tuition
* Galleries

The Next Scheduled Update
is due around 30th June 2016



Whats On Central Coast


Very proudly
Central Coast
and Australian
Owned and Operated

Hosted safely
on Australian Servers



WHATS ON's BLOG
Musings, the biz, & local issues -
* Nobody Takes Me Seriously... Read More >>>

Whats On, whats coming and tid bits.
Read them all or pick a topic from the INDEX list below...

* Ricochet - a Beyond Blue Fundraiser
Read more
* A new and exciting Dance Program for Kids is coming to Bateau Bay PCYC
Read More
* Entertainment Industry Update from Dept Industrial Relations
Read More
* Fairhaven Services; Point Clare Op Shop - Best little op shop on the Coast!
Read More
* Whats On at The Youth Arts Warehouse
Read More
* Coast Arts Radio and activities
Read More
* Upcoming Fundraising Events and Volunteer Training Days for the Disabled Surfers Association
Read More

* Stall Holders wanted For Markets and Events

Apply Now


Read more
* Community Sausage Sizzle & GARAGE SALE
29th June 2016
Read More
* NAISDA Dance College Presents Wirayi (Now)
30th June2016
Read more
* CCEntertainment presents 1976 - The Hits
1st July 2016
Read more
* ROAR Under 18's DJ Event
1st July 2016
Read more
* Green Point Christian College adaption of Howard Goodall and Charles Hart's 'The Dreaming'
29th June- 1st July
Read More
* Warnervale Public School P&C Car Boot Sale
2nd July 2016
Read more
* Empire Bay Public Election Day Market
2nd July 2016
Read more
* Whale Dreamers Festival Hosted by Greater Toukley Vision Inc
3rd July 2016
Read more
* The Entrance Winter Blues & Jazz Festival 2016
10th July 2016
Read more
* Live Aid85 - A Tribute To The Greatest Concert Of All Time
22nd July 2016
Read more
* New Organic Food Markets at The Entrance
From 23rd July 2016
Read more
* Pete the Sheep
23rd July 2016
Read more
* Wings and Fins Art Exhibition by Kelly Love
20th June to 1st August
Read more
* 16th Annual Central Coast Country Music Festival 2016
13th - 14th August 2016
Read more
* Avoca Beach Primary School Fair 2016
21st August 2016
Read more
* Blues on the Mountain presents 19 - Twenty
10th September 2016
Read more
* Free Tai Chi in the Park 2016
April - November 2016
Read more

REGULARS
Items that are often requested - permanently included.

* Food/Drink Van for your next event

North Gosford Rotary


Read more

* Music Industry Agents

Tried N True Read more
* Simpson's Solicitors
Read More
Specialists in music industry, copyright etc law.
* Pop Archives - Australian Pop Records from the 50's 60's and 70's
Find what you didn't know you were looking for!
Read More
* Celebrants for all occasions.
Weddings, Baby Naming's, Funerals etc Read More
* Central Coast Hobbies & Crafts.
There is so much the mind boggles!
* Family History - Local Historians
GSC Cemetery Search
Read More
* Central Coast Lapidary Club
Contacts and events.

TESTIMONIALS
What our visitors and those we help think of Whats On

COMMUNITY
Community notices and assistance.

nobody takes me seriously :
Are you a muso serious about your career?

How serious are you?

There is a lot of dissent in the ranks regarding the 'lack of work' and I hear it often, yet I re-list so many names regularly in the gig guides... I have found over all these years there are a few pitfalls that some tend to fall into.

Read the full blog on the Whats On Blog Page >>>

---

EVENTS AT THE HUB:
Registrations now open for major musical contests at The Hub Erina


Registrations are now open for The Hub Erina's most prestigious musical competitions, Battle of the Bands and the SeaFM DISCOVERED Series, both commencing this July.
Battle of the Bands is open to unsigned bands of all genres, with band members aged 12-24 years, and the SeaFM DISCOVERED Series is open to unsigned singer/songwriters and cover version vocalists aged 7-24 years.
Council's Director Community Growth, Judy Jaeger said these contests build on existing programs in the youth sector to provide a platform for young people to showcase their passion and talent.
"These competitions allow talented young people to showcase their skills in an intimate performance space and can provide further opportunities for young performers from our local community.
"With amazing prize incentives, professional development opportunities and the chance to connect with industry professionals, Battle of the Bands and the SeaFM DISCOVERED series offer our aspiring stars a platform to launch their musical careers," Ms. Jaeger said.
Professional development partners include: Macron Music, The Grove Studios, Gina Jeffreys, Rod McCormack Productions, The Music Cellar, Shane Edwards Entertainment, Reservoir Records, Digital Wagon and Musicians Making a Difference (MMAD).
Heats for both competitions will be held from July until September, with semi-finals happening in October and November and grand finals in December to determine the 2016 winners.
Contest entry is free.
| | |
| --- | --- |
| SEA FM DISCOVERED Heats | BATTLE OF THE BANDS Heats |
| 1st July | 15th July |
| 5th August | 19th August |
| 26th August | 16th September |
| Kids 23rd September | Semi Final 1 - 21st October |
| Semi Final 1 - 7th October | Semi Final 2 18th November |
| Semi Final 2 4th November | Grand Final - 16th December |
| Grand Final - 2nd December | |
Registration forms can be found on the forms and downloads page www.thehuberina.com
The Hub Erina is run by Central Coast Council Youth Services. Located at Erina Fair, The Hub Erina Youth Entertainment Venue is a centrally located venue space, with easy access to public transport. The venue offers optimum acoustic comfort for audiences and musicians alike, providing high quality live events.
For more information contact Council's Youth Development Officer Jennifer Dias on 430 47071 or email jennifer.dias@gosford.nsw.gov.au
---

FAIRHAVEN OP SHOP, POINT CLARE:
Established in 2007, the Fairhaven Op Shop is one of the best little op shops on the Central Coast!
Loads of treasures and bargains to be had for the thrifty thrill seeker.
Take a browse through a huge and ever changing range of adults and kids clothing and shoes, including dress ups and designer labels, and lots of jewellery and fashion accessories. Plus toys, games, homewares, crockery, linen, giftware, craft destash and collectables. PLUS! … a fab little second hand book shop that was once an old schoolhouse building and has since been lovingly restored.
Hard cover, paperback, fiction, kids titles, biographies, and more. PLUS!... furniture items, electrical, luggage, things on 2 wheels, 3 wheels, 4 wheels (bikes, prams, scooters), tools, hardware.
Fare Cravin' café is open to quench your thirst after shopping – coffee, sweets, hot new menu, all day breakfast.
Also feel free to donate your old or unwanted goods here at our drop off area. All proceeds go directly to our not for profit organisation, supporting people with disability here on the Central Coast.
Hours: Mon-Fri 9am-4pm, Sat 9am-2pm.
Address: 209 Brisbane Water Drive, Point Clare.
Enquiries: (02) 4323 3566
---
---

YOUTH ARTS WAREHOUSE & RYSS:
Upcoming courses and event from RYSS

BEYOND WALLS- Disability arts program
This brand new program will engage 12 young emerging artists to collaborate in site-specific creative developments exploring visual arts, photography & sculpture. A series of workshops with sculptor Mandy Francis & Sile Molloy will result in installations that will activate a space in Gosford.
Date:
24th February to 29th June 2016
Time: Wednesday's 4-6pm
Age: 12-25yrs-Disability
Cost: FREE
Limited spaces available, you MUST apply call Sharon 43 232374 for an application form.
MUSIC- SONG WRITING & RECORDING
with Luke Mahler
The Youth Arts Warehouse will be alive with a group of Song Writers & recording artists working in our professional recording studio.
Date:
Wed April 27th - June 29th
Time: 4.00pm-6.00pm
Age: 12-25 years
Cost: $100
One on One, hour sessions can be booked in from 11am-4pm.....call Sharon on 43 232374
----------------------------------------------------------
ROAR Under 18's DJ EVENT is set to sell OUT
.
You asked for it and now it's back ROAR Under 18's is going to be bigger than ever and sure to be a sell out
Friday night 1st July
at The Youth Arts Warehouse Gosford.
Featuring the huge headliner name and international Star DJ Delicious and local DJ Stone, DJ Jackson Stone is a local Prodigy and at only 14 years old he is set to take the industry by storm, trained by DJ Standing Ovation over the past two years, he has been building a huge fan base and is making waves in the DJ World.
The Youth Arts Warehouse will be packed and decked out with a lazer show, Fun Activities and an extra chill room to hang and make new friends!!!
We got all styles covered EDM, TRAP AND RNB, DJ Delicious and your Super star ORIGINAL residents, DJ Valero, Too Much Noize and Roar's Version 1 headliner teen prodigy JACKSON STONE who got the crowd dancing last time.
DJ Delicious has played at pre and post­concert festivities during Australian tours for artists such Rihanna, Mariah Carey, Lady Gaga, Pitbull, JLO and was the headlining act for Beyonce's total concert experience at Allphones Arena.
Wrapping up a killer 2014, she was also support for LIL JON (US) and SEAN KINGSTON (US). Internationally 'Delicious' has repp'd it for Australia in Indonesia, Thailand and New Caledonia.
The Youth Arts Warehouse is the leading youth focused music and arts state of the art venue on the Central Coast and will host the event, Gosford Police will support this event by having a presence and making sure this is a safe drug and alcohol free night, where young people can just come along and join in the fun.
There will be prizes for best dressed and giveaways throughout the night, activities to enjoy, plus a free slushy and hot dog, all for only $10 at the door.
"We are the go to venue for Youth Arts and Music events for young people on the Central Coast and we are proud to be building a sustainable event for our young local artists and young people to enjoy" said Sharon Aldrick, Youth Arts coordinator at Regional Youth Support Services.
ROAR Under 18's DJ
Friday 1st July 2016
6.30pm-9.30pm
Tickets available at the Door or visithttp://www.ovationsunder18s.com/
---
---

THE DREAMING:

Green Point Christian College adaption of Howard Goodall and Charles Hart's 'The Dreaming'!

It is with great pride that Green Point Christian College will be putting on a musical production adaption of Howard Goodall and Charles Hart's 'The Dreaming', an endearing, enchanting and captivating retelling of William Shakespeare's timeless classic, 'A Midsummer Night's Dream'.

From Wednesday the 29th of June to Friday 1st July 2016, students of the College's high school will be bringing life to the Edwardian set tale in the College Multi-Purpose Centre and it is not to be missed by anyone! It's sure to be a delight for all ages.

Make sure you get your tickets now by calling 43631266.

Ticket Cost:
Adult - $15
Pensioner - $12
Student/Child - $10
Matinee - $5

Show Times:
Wednesday 29th June
Opening Night - 6-10PM

Thursday 30th June
Matinee - 12-2:30PM
Evening Show - 6-10PM

Friday 1st July
Matinee - 12-2:30PM
Closing Night - 6-10PM
---

WHALE DREAMERS FESTIVAL 2016:

This 2016 event will be the 11th Anniversary of the Whale Dreamer Festival.

Created by a passionate group of locals this festival at Norah Head Lighthouse brings the community together to raise awareness of the plight of whales, to hear about their wonder, to raise funds for conservation and research projects about whales, and to actively participate in their conservation.

Bring the family along for all the free entertainment and activities

Sunday 3rd July 2016 from 10am
Norah Head Lighthouse
---

WINTER BLUES AND JAZZ FESTIVAL:

Bring your chair or blanket to Memorial Park located along The Entrance foreshore and enjoy a full day of free Blues and Jazz sounds from some of Australia's leading musicians.

The atmosphere is easy to soak up and you can grab a bit of shopping from one of the market stalls or the food stalls for the hungry.

The outstanding line up for the Sunday is:
The Black Sorrows
Liam Burrows
Mason Rack Band
Kate Lush
The Honeymakers Big Band

Othere Venues:
Diggers @ The Entrance:
Friday 8th catch; Muma Jane Blues Band and the 9th Lachy Doley trio

The Greens The Entrance:
Saturday 9th July Darren Jack

The Lakes Hotel:
9th July - Vdubs
10th July Chris Buchanan Music duo

Sunday 10th July 2016 from 10am
The Entrance Memorial Park
---

LIVE AID 85:

LIVE AID 85 - A tribute to the greatest concert of all time!

On July 13th 1985 Bob Geldoff enlisted the help of the world's biggest stars for the most defining moment in music & television history. Two massive concerts in the USA and UK, watched by a record two billion people across 110 countries, became forever known as; "The day music changed the world!"

The unparalleled line up of greats included Queen, David Bowie, U2, Elton John, Madonna and Paul McCartney. Led Zeppelin and The Who reformed just for the day and "one off collaborations" with Mick Jagger, Tina Turner, Bob Dylan, Ronnie Wood and Keith Richards amazed us.

Who can ever forget the all-star humanitarian anthems that started it all, Feed the World and We are World.

Join the cast of internationally acclaimed tribute artists and the industries top musicians as they bring these incredible moments and more from the greatest concert of all time back to life, live on stage, in LIVE AID 85!

In celebration of the music and in the spirit of the event– your ticket will also be helping to support the Coast Shelter coastshelter.org.au

Laycock St Theatre Proudly Owned And Operated By Gosford City Council

See more on the FACEBOOK PAGE

22nd July 2016 - 8pm
Laycock Street Theatre
---
---

AVOCA BEACH PUBLIC SCHOOL FAIR 2016:

The Avoca Beach Public School is having their annual School Fun Fair on Sunday 21st August 2016, from 10am to 3pm.

It will be a fun filled day in the lovely sunny surrounds of scenic Avoca Beach. Every year we have a large range of rides to suit all ages, cash raffle with first prize $2500, and the biggest and best side-show games on the Coast.

For the foodies there will be Devonshire Teas in a relaxed setting, cake stall, "wicked fruit", BBQ, hot dogs, and our famous veggie burger stand.

Our second-hand book stall is a virtual library, with a vast array of paperbacks and non-fiction available.

There will be live entertainment all day, including performers from the school and other local talent.

Raffles with major prizes and cash to give away will be drawn on the day.

For the kids we have action-packed games, awesome rides, craft, and they can glam it up with face-painting, tattoos, nail art, and funky hair!

Fun for your whole family!

This is our major school fundraiser for the year, so please bring your family, friends and neighbours – everyone is welcome.

21st August 2016
10am to 3pm
Avoca Beach Public School, The Round Drive, Avoca Beach
---

19-TWENTY - BLUES ON THE MOUNTAIN:

Blues on the Mountain presents 19 - Twenty

After a massive year performing at major festivals all over Australia, popular Blues and roots act, 19 - Twenty, are heading to the Central Coast and will be performing a special one of show at the iconic Mangrove Mountain Heritage Hall on Saturday the 10th of September.

This will be a rare opportunity to catch one of Australia's most exciting live acts at such an intimate venue and is also 19-Twenty's only Central Coast show before heading interstate to perform at the Mitchell Creek Rock n Blues Festival.

The band's high energy performances and engagement with their audience has packed festival venues from Woodford Folk festival in Queensland to Blues at Bridgetown in W.A., where the band picked up the festival's people's choice award two years running.
19- Twenty have also performed alongside some of the biggest names in Australian music such as Angus and Julia Stone, Augie March and John Williamson at the Queenscliff Music festival.

Featuring Syd Green (Leonardo's Bride) on Drums, Kane Dennelly - lead guitar/vocals/acrobatic dance moves, and Johnny G's thumping double bass lines, 19 - Twenty are described by premier online music publication, Tone Deaf, as "one of the most exciting riff and groove based blues and roots acts emerging from Australia"

The band has also received airplay on Triple J, for their single "YOLO", and wide spread acclaim for both their debut album "Zion" and recently released self-titled album.

"Last year I drove for 7 hours to catch 19- Twenty's performance at the Great Southern Blues Festival, and I know a lot of fellow Coasties did the same. They have a great following here on the Coast. To be 19-Twenty's first show announced of their upcoming tour, at a time when they are in such high demand, is fantastic and a real credit to the music fans of the Central Coast" Event organiser, Ryan Howard, said.

Supporting 19 - Twenty, on the night, will be 2015 Home Grown Acoustic Award winner, Toby Wells. Toby has supported acts such as Thirsty Merc, with his band Stranger Than Paradise, and also performed as a soloist alongside well known blues and roots musicians, such as Genevieve Chadwick, Grizzlee Train and the PJ O'Brien band to name a few.

Tickets are limited and cost $25 (Adults), $10 (Youth 12-16yrs) with Children under 12yrs, accompanied by a paying adult, free.
Food and refreshments will be available on the night or byo welcome.
Doors open at 6pm.

All profit raised from the night goes towards the upkeep and restoration of Mangrove Mountain Heritage Hall and Fairview Homestead.

On Saturday the 12th of November, Melbourne's sharp dressed men of the blues, Catfish Voodoo, will be bringing their electric blues boogie to the Central Coast for the very first time and will be performing at Blues on the Mountain alongside Jazz and Soul inspired songstress, Dominique Morgan and Central Coast songbirds, the Little Quirks Band

Pre-booking via www.trybooking.com/195016 is recommended.
Ph 0405 416 289 for inquiriesi
---

TAI CHI IN THE PARK 2016:

Free Tai Chi in the Park

Come and join us in the park and experience the wonderful art called Tai Chi, if you've never tried Tai Chi this is the ideal opportunity to experience this wonderful ancient art form, Tai Chi is a set of low impact exercises which are gentle on the body and is suitable for people of all ages.

With regular practise Tai Chi can help many health conditions such as Arthritis, Asthma, Blood Pressure, Obesity, Improve Bone Density, Circulatory System, Improve Balance and many more conditions. No need to book just come along and try it out

Sunday: 12th June 2016 10.00am - 11.30am
Phyllis Bennett Park, Webb Street, East Gosford - Opposite the Japanese Gardens

Sunday: 4th September 2016 10.00am - 11.30am
Phyllis Bennett Park, Webb Street, East Gosford - Opposite the Japanese Gardens

Sunday: 20th November. 10.00am - 11.30am
Phyllis Bennett Park, Webb Street, East Gosford - Opposite the Japanese Gardens
---
---
---


© whatsoncentralcoast.com.au
CKL Web Concepts develops amazing websites in Joomla or WordPress or custom. We cater for small- to medium-sized business site anywhere in Australia, and assure you that your website will look incredible!


Call 0402 027 801
Australian Servers Inexpensive hosting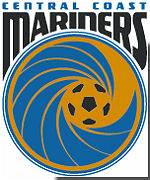 Become a member or just catch up on the latest news on our own
CENTRAL COAST MARINERS
---
---