central coast musicians reviews musos classifieds tuition showcases recording studios stores radio stations pa and lighting Simpson's solicitors

WHERE TO STAY hotels motels bed & breakfast caravan parks backpackers

SHOPPING markets & garage sales bateau bay square erina fair gosford tuggerah

TRANSPORT buses trains cars commuters

BITS n PIECES caterers whats on blog councils community testimonials advertise?

When you call
Triple Zero (000)...
* Do you want Police, Fire or Ambulance?
* Stay calm, don't shout, speak slowly and clearly
* Tell us exactly where to come.
* Give an address or location
MOST RECENT UPDATES


The Latest and most Recent Updates
up to 29th July 2016

* Garage Sales
* Central Coast Markets
* Musos Classifieds
* Central Coast Gig Guides
* Central Coast Musician Directory
* Dining Out
* Live Theatre
* Tuition
* Galleries
* School Holiday Fun

The Next Scheduled Update
is due around 30th July 2016



Whats On Central Coast


Very proudly
Central Coast
and Australian
Owned and Operated

Hosted safely
on Australian Servers



WHATS ON's BLOG
Musings, the biz, & local issues -
* Nobody Takes Me Seriously... Read More >>>

Whats On, whats coming and tid bits.
Read them all or pick a topic from the INDEX list below...

* Ricochet - a Beyond Blue Fundraiser
Read more
* Kariong Youth Centre Term 3 program
Read More
* todayascountry94one Brand New Star 2016
Read More
* Entertainment Industry Update from Dept Industrial Relations
Read More
* Fairhaven Services; Point Clare Op Shop - Best little op shop on the Coast!
Read More
* Whats On at The Youth Arts Warehouse
Read More
* Coast Arts Radio and activities
Read More
* Upcoming Fundraising Events and Volunteer Training Days for the Disabled Surfers Association
Read More

* Stall Holders wanted For Markets and Events

Apply Now


Read more
* New Organic Food Markets at The Entrance
From 23rd July 2016
Read more
* Blue Suede Shoes 25th Anniversary Mask Party
30th July 2016
Read more
* The Central Coast Breaks The Silence Around Violence
31st July 2016
Read more
* Wings and Fins Art Exhibition by Kelly Love
20th June to 1st August
Read more
* Bad Moms Girls Night Out
10th August 2016
Read more
* Autoimmune Resource & Research Centre Cafe Conversation
13th August 2016
Read more
* 16th Annual Central Coast Country Music Festival 2016
13th - 14th August 2016
Read more
* Arj Barker - Coast and Newy events
5th - 20th August 2016
Read more
* Avoca Beach Primary School Fair 2016
21st August 2016
Read more
* CCEnt presents Whole Lotta Love 2016
20th and 26th August 2016
Read more
*Australia's favourite concert pianist David Helfgott is returning to Avoca Theatre
27th August 2016
Read more
* The Annual Gathering of the Clans
3rd September 2016
Read more
* The Escalators at The Lounge Room, Gosford
9th September 2016
Read more
* Blues on the Mountain presents 19 - Twenty
10th September 2016
Read more
* Being a Dad Program Workshops
8th, 15th, 22nd September
Read more
* Liam Burrows and the Rodric White Sextet
30th September 2016
Read more
* Jazz returns to The Pearl Beach Arboretum
2nd October 2016
Read more
* Glenvale Special Needs School Trivia Night Fundraiser
15th October 2016
Read more
* Blue Suede Shoes Chromefest Sockhop
22nd October 2016
Read more
* Chromefest 2016
21st - 23rd October 2016
Read more
* Colour Ya World
12th November 2016
Read more
* Free Tai Chi in the Park 2016
April - November 2016
Read more

REGULARS
Items that are often requested - permanently included.

* Food/Drink Van for your next event

North Gosford Rotary


Read more

* Music Industry Agents

Tried N True Read more
* Simpson's Solicitors
Read More
Specialists in music industry, copyright etc law.
* Pop Archives - Australian Pop Records from the 50's 60's and 70's
Find what you didn't know you were looking for!
Read More
* Celebrants for all occasions.
Weddings, Baby Naming's, Funerals etc Read More
* Central Coast Hobbies & Crafts.
There is so much the mind boggles!
* Family History - Local Historians
GSC Cemetery Search
Read More
* Central Coast Lapidary Club
Contacts and events.

TESTIMONIALS
What our visitors and those we help think of Whats On

COMMUNITY
Community notices and assistance.

nobody takes me seriously :
Are you a muso serious about your career?

How serious are you?

There is a lot of dissent in the ranks regarding the 'lack of work' and I hear it often, yet I re-list so many names regularly in the gig guides... I have found over all these years there are a few pitfalls that some tend to fall into.

Read the full blog on the Whats On Blog Page >>>

---

BRAND NEW STAR 2016:
Who Will Be This Year's Brand New Star?
Another talented young country music performer will win the opportunity of a lifetime in this year's Brand New Star competition, run by todayscountry94one.
Held annually since 2010, Brand New Star aims to foster and encourage emerging country music artists, giving them a platform to showcase their talents and launch musical careers.
With strong backing from sponsors and the country music industry, the quest has gone from strength to strength.
Last year's winner, Adelaide singer/songwriter Angela Easson, took out the title from talented contenders in two keenly contested heats – held at Club Wyong and Everglades Country Club – and at the Grand Final, hosted by Central Coast Leagues Club.
Angela won $3000 courtesy of Central Coast Leagues Club, a one song recording serviced to the media and industry, the opportunity to perform at the Sydney Country Music Festival and ongoing support from todayscountry94one.
Chair of the judging panel, country music stalwart Rod McCormack, said he believed all 2015 finalists could have a future in the music industry.
Since its inception, Brand New Star has discovered and fostered some amazing talent, including previous winners Ash Sheehan, Makaylie Foodey, Bryce Sainty and Emily Markham, all of whom have gone on to develop their careers to wide acclaim.
As in previous years, entrants will face the judges in two heats, with the top acts competing in the Grand Final for an outstanding prize package.
Entry is limited to contestants 16 years and over.
To enter Brand New Star 2016, fill out the entry form
on the website
, email admin@todayscountry94one.com or phone 0243232441
---

EVENTS AT THEYOUTH ARTS WAREHOUSE:
"
CARVINGS THROUGH TIME
"
The Youth Arts Warehouse Playwrite group presents 'Carvings Through Time' an original play about the hieroglyphics at Kariong Hill and its history and mysteries.
Wednesday 20th and Thursday 21st July 2016
7.00 PM to 8.30 PM
$10.00-Door
MUSIC- Song Writing & Recording with Luke Mahler
The Youth Arts Warehouse will be alive with a group of Song Writers & Recording Artists working in our professional recording studio.
These workshops are a great opportunity to explore the process of song writing and production. Students will engage in all phases of the production process, from the very first song idea, mixing their tracks to producing & recording a CD.
They will also get the opportunity to perform their song/composition.
Students DO NOT have to be able to play an instrument, you will learn computer-programmed music & play virtual instruments.
You can book in to the group session on Wednesday's from 4-6pm or one on one mentoring in a time slot of your choice.
Date:
Wednesday 27th July - 21st September
Time: 4.00pm-6.00pm
Age: 12-25 years
Cost: $100
One on One hour sessions can be booked in from 11am to 4pm.....
call Sharon on 43 232374
YOUTH VOICES-PLAY WRITE PROGRAM-Term 3 & 4 2016
Script & Play Development Program
The YAW 'Play Write' group is in it's 5th year and going from strength to strength with a cast of over 20 young theatre makers, you can come along and collaborate together in writing an original script under a leading industry professional from ATYP. Write, direct, be part of the costume making, lighting sets, props design and back stage in this exciting skills development program.
Date:
Tuesday 26th July - 6th December
(two terms)
Time: 4.00pm-6.00pm
Age: 12-25 years
Cost: $100 each term (limited spaces available)
Call Sharon 4323 2374 to register
---
---

EVENTS AT THE HUB:
Registrations now open for major musical contests at The Hub Erina


Registrations are now open for The Hub Erina's most prestigious musical competitions, Battle of the Bands and the SeaFM DISCOVERED Series, both commencing this July.
Battle of the Bands is open to unsigned bands of all genres, with band members aged 12-24 years, and the SeaFM DISCOVERED Series is open to unsigned singer/songwriters and cover version vocalists aged 7-24 years.
Council's Director Community Growth, Judy Jaeger said these contests build on existing programs in the youth sector to provide a platform for young people to showcase their passion and talent.
"These competitions allow talented young people to showcase their skills in an intimate performance space and can provide further opportunities for young performers from our local community.
"With amazing prize incentives, professional development opportunities and the chance to connect with industry professionals, Battle of the Bands and the SeaFM DISCOVERED series offer our aspiring stars a platform to launch their musical careers," Ms. Jaeger said.
Professional development partners include: Macron Music, The Grove Studios, Gina Jeffreys, Rod McCormack Productions, The Music Cellar, Shane Edwards Entertainment, Reservoir Records, Digital Wagon and Musicians Making a Difference (MMAD).
Heats for both competitions will be held from July until September, with semi-finals happening in October and November and grand finals in December to determine the 2016 winners.
Contest entry is free.
| | |
| --- | --- |
| SEA FM DISCOVERED Heats | BATTLE OF THE BANDS Heats |
| 1st July | 15th July |
| 5th August | 19th August |
| 26th August | 16th September |
| Kids 23rd September | Semi Final 1 - 21st October |
| Semi Final 1 - 7th October | Semi Final 2 18th November |
| Semi Final 2 4th November | Grand Final - 16th December |
| Grand Final - 2nd December | |
Registration forms can be found on the forms and downloads page www.thehuberina.com
The Hub Erina is run by Central Coast Council Youth Services. Located at Erina Fair, The Hub Erina Youth Entertainment Venue is a centrally located venue space, with easy access to public transport. The venue offers optimum acoustic comfort for audiences and musicians alike, providing high quality live events.
For more information contact Council's Youth Development Officer Jennifer Dias on 430 47071 or email jennifer.dias@gosford.nsw.gov.au
---

FAIRHAVEN OP SHOP, POINT CLARE:
Established in 2007, the Fairhaven Op Shop is one of the best little op shops on the Central Coast!
Loads of treasures and bargains to be had for the thrifty thrill seeker.
Take a browse through a huge and ever changing range of adults and kids clothing and shoes, including dress ups and designer labels, and lots of jewellery and fashion accessories. Plus toys, games, homewares, crockery, linen, giftware, craft destash and collectables. PLUS! … a fab little second hand book shop that was once an old schoolhouse building and has since been lovingly restored.
Hard cover, paperback, fiction, kids titles, biographies, and more. PLUS!... furniture items, electrical, luggage, things on 2 wheels, 3 wheels, 4 wheels (bikes, prams, scooters), tools, hardware.
Fare Cravin' café is open to quench your thirst after shopping – coffee, sweets, hot new menu, all day breakfast.
Also feel free to donate your old or unwanted goods here at our drop off area. All proceeds go directly to our not for profit organisation, supporting people with disability here on the Central Coast.
Hours: Mon-Fri 9am-4pm, Sat 9am-2pm.
Address: 209 Brisbane Water Drive, Point Clare.
Enquiries: (02) 4323 3566
---
---

25th ANNIVERSARY MASK PARTY:

Have you got your MASK READY? Blue Suede Shoes Dances up a Storm 25th Birthday!

Blue Suede Shoes turns 25 years!!
Saturday 30th July 7pm-11pm
Tickets $25 Only 30 left!!!! Get in quick!!

Central Coast Leagues Club, Dane Drive Gosford Bistro available downs stairs from 5.30pm Come celebrate our Quarter Century Birthday Bash with our Mask Theme!

Promises to be BIG! 2 Bands ... YES!!! Rockabilly 'N' Swing Bands - Hellcat III & Fire Down Below plus DJ Vinnie

This years Charity of choice is Coast Shelter in Gosford.
This year our chosen charity is Coast Shelter Gosford. Feeding and helping thousands of homeless and disadvantaged in the Central Coast district.

We will be raising awareness for this well deserved charity and collecting non perishables, clothing and toiletries at The Mask Party event.

30th July 2016, 7pm $25
Central Coast Leagues Club, Dane Street, Gosfordn

---
---

THE CENTRAL COAST BREAKS THE SILENCE AROUND VIOLENCE:


Inspiring the Coast raises awareness by hosting a White Ribbon and Coast Shelter fundraiser

Inspiring the Coast is a group of local Mums who are dedicated to helping make a difference in the community and focusing on important issues that many parents and families face.

Inspiring the Coast has organised a White Ribbon Family Fun Day to help raise awareness and much needed funds to support White Ribbon Australia's work to end domestic violence.

Funds raised from the raffle will support White Ribbons primary prevention initiatives in schools, workplaces and the broader community

Frontline services such as Coast Shelter turn away approximately 4 in 5 women and children seeking crisis accommodation, many of whom are fleeing domestic violence. There is simply not enough resources on the Central Coast to cope with the numbers who come them for help.

Therefore all entry gold coin donations will go to Coast Shelter.

On the day there will be games, music activities, sausage sizzle, cake stall, face painting and a raffle.

WHEN: Sunday 31st July 2016 29m
WHERE: Bill Sohier Hall, Ourimbah
COST: Gold Coin

---

GIRLS NIGHT OUT:

Join us for our Special Preview Screening of 'Bad Moms' for a Girls' Night Out at HOYTS Erina.

Every Girls' Night Out ticket* includes an exclusive beauty parcel, valued at $50 PLUS the latest issue of Who magazine!

Are you a HOYTS Rewards member? Sign in to access a discounted** ticket!

Seats are limited.

Secure your seats for this special HOYTS Girls' Night Out now.

Each guest will receive 1 x Parcel and 1 x Who magazine on arrival. An online booking fee applies per ticket - $1.20 for General Admission.

Vouchers and discounts are not valid at this event.
DATE: 10th August 2016
WHERE: Hoyts Erina
---
---

AUTOIMMUNE CAFE CONVERSATION:

Central Coast NSW Café Conversation

Lupus, Sjogren's, Scleroderma, Raynauds, Fibromyalgia, Hashimotos, Graves etc

A program of the Autoimmune Resource & Research Centre to bring together people with autoimmune illness in local areas to talk, laugh and support each other.

Family & friends welcome

RSVP
Text Cheryl 0409845856
roycheryl@ozemail.com.au
Next Meeting - Friday 14th October

ARRC is a not-for-profit charity dedicated to improving quality of life through education, support & research.
CFN 22223

www.facebook.com/AutoimmuneAustralia
www.autoimmune.org.au

Saturday 13th August 2016 - 11:30am
Halekulani Bowling Club Bistro
50 Natuna Ave BUDGEWOI

---

ARJ BARKER COAST & NEWCASTLE:

Arj Barker is arguably one of Australia's favourite American comedians, and he's headed back to Newcastle and the Hunter this August with his new show, 'Get In My Head'.

In recent years, Arj Barker has spent more time in our country than his own and has come to understand our culture perhaps better than we understand it ourselves.

His stand-up is both insightful and pointed, like a mind-reading thumb tack, if there was one of those…

Here's what the man himself has to say about his new show: What are you waiting for? Hop on in, and let's ride. There's plenty of room in here.

Join me and together we'll contemplate everything from the social evolution of humanity, to the intriguing and elusive nature of non-sexually derived boners.

I'll even mention fondue at some point, and that's a promise.

So take a load off your mind, and get into mine already! Get in My Head!!

Mingara - Friday 5th August
Cessnock Leagues - Saturday 6th August
Belmont 16s - Friday 19th August
Nelson Bay Diggers - Sat 20th August
---

AVOCA BEACH PUBLIC SCHOOL FAIR 2016:

The Avoca Beach Public School is having their annual School Fun Fair on Sunday 21st August 2016, from 10am to 3pm.

It will be a fun filled day in the lovely sunny surrounds of scenic Avoca Beach. Every year we have a large range of rides to suit all ages, cash raffle with first prize $2500, and the biggest and best side-show games on the Coast.

For the foodies there will be Devonshire Teas in a relaxed setting, cake stall, "wicked fruit", BBQ, hot dogs, and our famous veggie burger stand.

Our second-hand book stall is a virtual library, with a vast array of paperbacks and non-fiction available.

There will be live entertainment all day, including performers from the school and other local talent.

Raffles with major prizes and cash to give away will be drawn on the day.

For the kids we have action-packed games, awesome rides, craft, and they can glam it up with face-painting, tattoos, nail art, and funky hair!

Fun for your whole family!

This is our major school fundraiser for the year, so please bring your family, friends and neighbours – everyone is welcome.

21st August 2016
10am to 3pm
Avoca Beach Public School, The Round Drive, Avoca Beach
---
---

WHOLE LOTTA LOVE 2016:

CCEntertainment's epic, three-hour Led Zeppelin experience returns to Laycock Street Community Theatre, having sold out every show here since 2007.

This concert brings together some of Australia's finest rock singers and musicians for a journey through the back catalogue of the biggest band in rock history.

In 2016, guest vocalists Simon Meli (The Widowbirds), Dallas Frasca, Jimmy Cupples and Tim Meaco (The Lockhearts) will join a nine-piece band, including string section, and big screen visuals to passionately recreate and reinterpret Zep classics including Stairway To Heaven, Black Dog, Kashmir, Ramble On, Kashmir, Going To California, Rock and Roll, and many more.

An unmissable concert for fans old and new, but book early as both shows will sell out yet again.

'Rock tributes don't get any better!'' - Glenn A Baker

Returning for lucky year 13 - experience over 2.5hrs of Led Zeppelin magic with 5 guest vocalists, 9 piece band including string section and big screen visuals. Good seats still available, but be quick.

Saturday 20th August and Friday 26th August at Laycock Theatre, Gosford

See the Whole Lotta Love Facebook page for some more information and some great snippets!
---

DAVID HELFGOTT & YANTRA DeVILDER:

Unbelievable! Inconceivable! Unmissable!

Australia's favourite concert pianist David Helfgott is returning to Avoca Theatre!

David Helfgott is much sought after for piano concerts around the world and yet our friendship brings him back to the Theatre.

Whereas he sometimes performs to 40,000 people at a time, here his concert feels very intimate with an audience of just 300.
Being a small venue, it's a rare opportunity for David to meet his audience personally - he loves to speak with everyone after the concert.

This is an opportunity to get up close to the music and the man who has captivated the world with his extraordinary gift.

Contrasting David's classical piano is Yantra de Vilder's unbridled creativity.

Her long time collaboration with David Helfgott is a unique adventure into the magic of connection.

Yantra will be presenting her latest work - Haiku.

David Helfgott and Yantra de Vilder will perform at The Avoca Beach Picture Theatre on Saturday 27th August from 7:30pm.

Tickets $49 to $69, can be booked by calling the Theatre on 43 821 777u
---
---

GATHERING OF THE CLANS 2016:

The Annual Gathering of the Clans is on at the Norah Head Sports Ground, Bungary Rd in the NSW Central Coast town of Norah Head on Saturday 3rd September 2016.

Throughout the day there will be live entertainment, including pipe band performances, Highland Dancing and Medieval Displays. There will be craft stalls showcasing Scottish and local handicrafts, Clan stalls for those who would like to trace their Scottish heritage and food and drinks available at the Oval.

Danelaw Medieval Re-enactment Group will be there with their Medieval Combat Displays and the Little Knights School teaching the kiddies what it was like to be a knight in days of olde.

The Parade of the Tartans begins at 9.45am on Saturday at Lawson Lane with the Pipe Bands marching into Soldiers Point Drive, continuing into Maitland Road and then through the Clans Castle Facade into the arena where a Mass Pipe Band Display will open the day's celebrations. The bands will also perform individually throughout the day in the Clans Pipe Band Displays.

One of the highlights of the program will be the Highland Games which will be coordinated by Highland Muscle. These traditional Highland Games were originally designed to put young Scottish men through strength challenges as a way of choosing the fittest men for combat. Some of the strongman events at this year's Clans include the Timber Frame carry, the Caber Toss, the Stone Carry up to a weight of 150kgs and the Log Wrestle.

There will also be an opportunity for spectators to show how strong they are!

GATHERING OF THE CLANS http://www.greatertoukley.org.au/
WHERE: Bungary Rd, Norah Head
WHEN: Saturday, 3rd September 2016 from 9:15am - 4:30pm
---

THE ESCALATORS TOUR:

South Coast groovemeisters The Escalators are on a musical mission with a simple mantra: Come Together!

The perfect venue to open the tour is The Lounge Room in Gosford.

"This tour is all about connection," says guitarist Lachlan Mackenzie. "We carefully selected venues whose philosophy we respect, because they enrich their communities through art and culture."

The Lounge Room is a social enterprise and an amazing space that creates community, culture and belonging while supporting the life-changing work of the charity Musicians Making A Difference (MMAD). MMAD is a charity that exists to change young lives through music, empowering them to go on and make their own difference within the community, and this philosophy resonated strongly with The Escalators.
"The Escalators all discovered the power of music in our teenage years – punk, or reggae or jazz – and music has been a positive force in our lives ever since. Those stories will form part of this unique show."

With more grooves than a record store, The Escalators tip their fedoras to the sophistication of Swing, the funk of New Orleans, and the rhythmic pulse of Jamaica.

The Escalators excel at cross-pollinating great jazz standards with groove-driven genres, and grafting original compositions onto their swing, soul and reggae roots.

After hundreds of shows together, The Escalators can hold listeners spell-bound in a 'hear-a-pin-drop' concert, or have the floorboards of a School of Arts Hall heaving under the weight of unhinged dancing.

The gorgeous tone of Jenny Blunden's voice will embrace you & steal your heart. Lachlan Mackenzie's guitar weaves with pick-pocket grace through a rhythmic framework rich in interplay between Bradley Parson's upright bass and the drum kit captained by Hayden Moore.
"The Lounge Room is perfect for artist and audience," says singer Jenny Blunden. "Sharing music with people who have come together, heart and mind, makes it more meaningful & rewarding for everyone." "On this tour we are consciously supporting the venues that we want to see more of, and we can't wait to meet the music lovers of Gosford and surrounds."

Tickets to this intimate show are strictly limited so music fans need to book early at www.stickytickets.com.au.

Venue: The Lounge Room Address: 342 Mann St, Gosford
Date: Friday, 9th September
Time: 7pm for 7.30pm start
Tickets: $20
---
---

BEING A DAD WORKSHOPS:

The Being a Dad program runs over three-sessions and is designed specifically for dads.
It will be hosted by Coast Community Connections in association with Interrelate.

The workshops aim to teach participants how to better connect with their children through recognising the importance of fathering, understanding themselves a a 'dad', setting goals for spending quality time with their children and improving communication skills.

The three session program aims to help fathers gain the skills necessary to build closer relationships with their children. It covers the following topics
•How to Connect with your children
•Discipline constructively
•Understand the special role of a father in a child's life
•Father from the inside –out
•Understand why it's important to being a better dad

The sessions will be held from 6.30pm to 9.30pm on Thursday 8th, 15th and 22nd of September, participants will work with the relationship professionals at Interrelate to gain a more holistic understanding of the important role a father plays in a child's life.

Registration to the workshop is essential and the cost is just $20 or $15 for a concession.

Contact 02 4341 9333 to register or for more information. Or ...

Visit the website for more

BEING A DAD WORKSHOPS at the Peninsula Leisure Centre, Woy Woy
---

LIAM BURROWS AT AVOCA THEATRE:

Liam Burrows and the Rodric White Sextet

Liam Burrows (2015 winner of the National Generations in Jazz Vocal Scholarship, Semi-Finalist in the 2015 Thelonious Monk Jazz Vocals Competition Los Angeles, Australia's Got Talent Finalist) is one of the great success stories of the Central Coast Conservatorium.

Liam, who enjoys a brilliant career as a national and international performer, will appear with Rodric White (piano), Warwick Alder (trumpet & flugal horn), Luke Gallen (alto & tenor saxophones), Lawrie Pardy (trombone), John Conley (bass) and Toby Hall (drums).

Friday 30th September at 7:30pm
Avoca Beach Picture Theatre
Tickets : $34.90
---

JAZZ IN THE ARBORETUM 2016:

Hetty Kate Quintet presents an Afternoon of Jazz Delights

Hetty Kate Quintet presents an Afternoon of Jazz Delights. Join Hetty and her outstanding band, John Harkins piano; Sam Rollings guitar; Brendon Clarke double bass and Andrew Dickeson drums as they weave a magic web of beautiful vintage music.

Hetty Kate has a classic, clear sound reminiscent of the vocalists from the 1940s and 50s, and is often compared to a young Peggy Lee or Doris Day. Known for her pure tone, diction, faultless rhythm and swing, as well an effortless ease on stage, Hetty has fast become one of the busiest jazz vocalists in Australia. Settle back and enjoy an afternoon of music magic in the beautiful Crommelin Native Arboretum.

2pm – Setting the scene take a step back in time with 'The New Empire Ballroom Ragtime Dance Orchestra' is unique among young Australian orchestras playing authentic 1920s and early 30s hot dance band arrangements of "the jazz era", this ensemble successfully summons-up the nostalgia and ambience associated with the legendary Great Gatsby, in a truly entertaining manner. "This is an orchestra full of young people: vibrant, alert, and cheeky."

3pm – John Harkins Trio are three of Australia's most respected jazz musicians, performing and recording with the world's leading jazz artists. John Harkins is one of the most sought-after jazz pianists in Australia, majoring in classical piano at the prestigious Manhattan School of Music in New York City and working with many well-known American jazz musicians.

Performing together for many years – with Brendan Clarke on double bass and Andrew Dickeson on drums – the Trio bring you some of the best-loved standards, with songs like The Look Of Love, Green Dolphin Street, and You'd Be So Nice To Come Home To.

4pm – For this special performance in the Arboretum, Hetty Kate and her Quintet will perform a smooth selection of songs from her most recent releases, such as "In the Still of the Night", "The Thrill is Gone", and "Cry me a River". Enjoy re-imagined music from the songbooks of Peggy Lee, June Christy and Julie London (featured in her acclaimed CD for ABC Jazz, Dim All The Lights), alongside popular classics that you know and love, and curios from the swing era included on her newest swing album with the Dan McLean Hot Six, The Umbrella Man.

Come early, bring a picnic, and enjoy a unique experience in the beautiful Pearl Beach Arboretum.
Raffle tickets will be available with proceeds to the Pearl Beach Volunteer Rural Fire Brigade.

2pm Sunday 2nd October 2016 - Book now to avoid disappointment!

Ticket cost: $40 children (under 15) $25
Group bookings of ten or more tickets are $36 each ticket
BOOKINGS: 4343 1455 or 4341 6004
(credit card $4 per transaction)
www.pearlbeach.net.au
---
---

TRIAVIA NIGHT FUNDRAISER:

Glenvale Special Needs School Trivia Night Fundraiser

Each year we hold a major fundraiser and in the past we have held our annual School Fair but this year we have decided to try something new and different by hosting a Trivia Night.

It will be on Saturday 15th October at Mingara Recreation Club Tumbi Umbi. Please spread the word and try and get tables of 10 together.
Tickets are $20 per person.

Trivia Nights are always a fun night out. Perhaps your workmates, sport group, family and friends would be interested?
Perhaps you could put up the flyer in your work break room?
Funds raised will go towards keeping our 3 mini buses on the road and their upkeep.
A portion also goes towards saving for a new bus so when it comes to replacing our oldest bus we have the money. The balance is added to the rest of the year's fundraising efforts and used for other school needs.
This year we are starting to raise money to upgrade all the classrooms and bathrooms, as well as purchase more iPads and Smart Boards.
As at any school we need the help of our Glenvale families to bring together this great event. Our first request for help is to ask for donations of prizes for the Silent Auction.
Perhaps you have a business that could donate an item or would like to sponsor the Trivia Night.
Prizes can also be Vouchers or Gift Cards.
Any donations would be very much appreciated.
If you are able to donate something please call or email Katherine or Michelle. Prizes are needed by Friday 7th October so we can finalise the prizes ready for the 15th October
Glenvale Special Needs School Trivia Night Fundraiser
15th October 2016
, Mingara Recreation Club
Doors open at 6:30pm
$20 each - Tables of 8 to 10 available
For bookings, please call Michelle 0431869892
Club food available for purchase; cash bar; prizes; gold coin games; silent auction; 18+ event
---

19-TWENTY - BLUES ON THE MOUNTAIN:

Blues on the Mountain presents 19 - Twenty

After a massive year performing at major festivals all over Australia, popular Blues and roots act, 19 - Twenty, are heading to the Central Coast and will be performing a special one of show at the iconic Mangrove Mountain Heritage Hall on Saturday the 10th of September.

This will be a rare opportunity to catch one of Australia's most exciting live acts at such an intimate venue and is also 19-Twenty's only Central Coast show before heading interstate to perform at the Mitchell Creek Rock n Blues Festival.

The band's high energy performances and engagement with their audience has packed festival venues from Woodford Folk festival in Queensland to Blues at Bridgetown in W.A., where the band picked up the festival's people's choice award two years running.
19- Twenty have also performed alongside some of the biggest names in Australian music such as Angus and Julia Stone, Augie March and John Williamson at the Queenscliff Music festival.

Featuring Syd Green (Leonardo's Bride) on Drums, Kane Dennelly - lead guitar/vocals/acrobatic dance moves, and Johnny G's thumping double bass lines, 19 - Twenty are described by premier online music publication, Tone Deaf, as "one of the most exciting riff and groove based blues and roots acts emerging from Australia"

The band has also received airplay on Triple J, for their single "YOLO", and wide spread acclaim for both their debut album "Zion" and recently released self-titled album.

"Last year I drove for 7 hours to catch 19- Twenty's performance at the Great Southern Blues Festival, and I know a lot of fellow Coasties did the same. They have a great following here on the Coast. To be 19-Twenty's first show announced of their upcoming tour, at a time when they are in such high demand, is fantastic and a real credit to the music fans of the Central Coast" Event organiser, Ryan Howard, said.

Supporting 19 - Twenty, on the night, will be 2015 Home Grown Acoustic Award winner, Toby Wells. Toby has supported acts such as Thirsty Merc, with his band Stranger Than Paradise, and also performed as a soloist alongside well known blues and roots musicians, such as Genevieve Chadwick, Grizzlee Train and the PJ O'Brien band to name a few.

Tickets are limited and cost $25 (Adults), $10 (Youth 12-16yrs) with Children under 12yrs, accompanied by a paying adult, free.
Food and refreshments will be available on the night or byo welcome.
Doors open at 6pm.

All profit raised from the night goes towards the upkeep and restoration of Mangrove Mountain Heritage Hall and Fairview Homestead.

On Saturday the 12th of November, Melbourne's sharp dressed men of the blues, Catfish Voodoo, will be bringing their electric blues boogie to the Central Coast for the very first time and will be performing at Blues on the Mountain alongside Jazz and Soul inspired songstress, Dominique Morgan and Central Coast songbirds, the Little Quirks Band

Pre-booking via www.trybooking.com/195016 is recommended.
Ph 0405 416 289 for inquiriesi
---
---

COLOUR YA WORLD:

The Colour Ya World is coming to The Entrance

This hugely popular event has already stopped off at all corners of Australia and on Saturday 12 November 2016 it's time for the whole family to party!

The Colour Ya World is coming to The Entrance and party animals of all ages, shapes and sizes will be running, dancing and singing across 5k of colour.

We are Unique with our volunteers coating participants with powders AND gels of blue, green, pink, purple, and yellow until their faces, shirt and body come out silkscreened like a tie-dyed hippie on the other side.

Each section of the run adds a new explosion of colour until peeps cross the finish line, with the fun not ending there!

Enter into the main event, our epic DJ dance and colour throw party where participants will celebrate finishing 5k's and dance, party and sing to a DJ playing the latest tunes whilst throwing packets of colour into the air!

Entry includes a Colour Ya World T-shirt, colour pack and a Colour Ya World Headband. You can enter as an Individual, a Family or a team, so it is a great way to get your kids outdoors and active! This event is not timed, and focuses on participation, Health and Fun!

Event Name: Colour Ya World
Event Dates and Times: Saturday 12th November start time TBC
Early Bird prices start at $25 for kids, and under 6 run for free.
Website Link: http://colouryaworld.com.au/location-wyong/
---

TAI CHI IN THE PARK 2016:

Free Tai Chi in the Park

Come and join us in the park and experience the wonderful art called Tai Chi, if you've never tried Tai Chi this is the ideal opportunity to experience this wonderful ancient art form, Tai Chi is a set of low impact exercises which are gentle on the body and is suitable for people of all ages.

With regular practise Tai Chi can help many health conditions such as Arthritis, Asthma, Blood Pressure, Obesity, Improve Bone Density, Circulatory System, Improve Balance and many more conditions. No need to book just come along and try it out

Sunday: 12th June 2016 10.00am - 11.30am
Phyllis Bennett Park, Webb Street, East Gosford - Opposite the Japanese Gardens

Sunday: 4th September 2016 10.00am - 11.30am
Phyllis Bennett Park, Webb Street, East Gosford - Opposite the Japanese Gardens

Sunday: 20th November. 10.00am - 11.30am
Phyllis Bennett Park, Webb Street, East Gosford - Opposite the Japanese Gardens
---
---
---


© whatsoncentralcoast.com.au
CKL Web Concepts develops amazing websites in Joomla or WordPress or custom. We cater for small- to medium-sized business site anywhere in Australia, and assure you that your website will look incredible!


Call 0402 027 801
Australian Servers Inexpensive hosting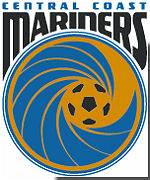 Become a member or just catch up on the latest news on our own
CENTRAL COAST MARINERS
---
---