central coast musicians reviews musos classifieds tuition showcases recording studios stores radio stations pa and lighting Simpson's solicitors

WHERE TO STAY hotels motels bed & breakfast caravan parks backpackers

SHOPPING markets & garage sales bateau bay square erina fair gosford tuggerah

TRANSPORT buses trains cars commuters

BITS n PIECES caterers whats on blog councils community testimonials advertise?

When you call
Triple Zero (000)...
* Do you want Police, Fire or Ambulance?
* Stay calm, don't shout, speak slowly and clearly
* Tell us exactly where to come.
* Give an address or location
MOST RECENT UPDATES


The Latest and most Recent Updates
up to 27th February 2017

* Central Coast Gig Guides
* Musos Classifieds
* Garage Sales
* Central Coast Musician Directory
* Central Coast Markets
* Galleries
* Live Theatre
* Beaches

The Next Scheduled Update
is due around 28th February 2017




Whats On Central Coast


Very proudly
Central Coast
and Australian
Owned and Operated

Hosted safely
on Australian Servers



Whats On, whats coming and tid bits.
Read them all or pick a topic from the INDEX list below...

* GARGE SALES - See the list or List your's for FREE
Read more
* The Street Lounge: Pop-Up MMADness coming your way
Read More
* Fairhaven Services; Point Clare Op Shop - Best little op shop on the Coast!
Read More
* Whats On at The Youth Arts Warehouse
Read More
* Coast Arts Radio and activities
Read More
* Fairhaven and Perform Ability - Drama And Dance for people with disability on the Coast
Read More
* Upcoming Fundraising Events and Volunteer Training Days for the Disabled Surfers Association
Read More

* Stall Holders wanted For Markets and Events

Apply Now


Read more
* Brisbane Water Historical Society presents 'Surf's Up
1st Dec 16 - 28 Feb 2017
Read more
* Terra Chronos - An exhibition of landscape and seascape photography by Michael Blyde
9th Jan - 5th March 2017
Read more
* Girrakool Blues Festival and BBQ
4th - 5th March 2017
Read more
* Central Coast Music & Record Fair
5th March 2017
Read more
* Concertante Ensemble - 'Gypsy'
5th March 2017
Read more
* Horror Movie Campout 2017
11th March 2017
Read more
* Hardys Bay Community Fair
18th March 2017
Read more
* ENTRIES NOW OPEN - 2017 Suzuki Central Coast Beach Fest
18th - 19th March 2017
Read more
* Battlefield Challenge - Operation Blackhawk – Gosford
18th - 19th March 2017
Read more
* Alive - Plant Based Festival
25th March 2017
Read more
* Nitro Circus Live in Gosford
1st April 2017
Read more
* The Unseen World Exhibition
13 Feb - 7th April 2017
Read more
* Henry Kendall Cottage and Historical Museum Heritage Festival Open Day
22nd April 2017
Read more
* Blues on the Mountain May edition
13th May 2017
Read more
* Inagural Mangrove Mountain Mothers Day Picnic
14th May 2017
Read more
* The Animals Love at the Doylo
19th May 2017
Read more
* "Names Upon a Stone" exhibition
1st March - 31st May 2017
Read more
* Plant Lovers Fair
23 -24 September 2017
Read more

REGULARS
Items that are often requested - permanently included.

* Food/Drink Van for your next event

North Gosford Rotary


Read more

* Music Industry Agents

Tried N True Read more
* Simpson's Solicitors
Read More
Specialists in music industry, copyright etc law.
* Pop Archives - Australian Pop Records from the 50's 60's and 70's
Find what you didn't know you were looking for!
Read More
* Celebrants for all occasions.
Weddings, Baby Naming's, Funerals etc Read More
* Central Coast Hobbies & Crafts.
There is so much the mind boggles!
* Family History - Local Historians
GSC Cemetery Search
Read More
* Central Coast Lapidary Club
Contacts and events.

TESTIMONIALS
What our visitors and those we help think of Whats On

COMMUNITY
Community notices and assistance.

nobody takes me seriously :
Are you a muso serious about your career?

How serious are you?

There is a lot of dissent in the ranks regarding the 'lack of work' and I hear it often, yet I re-list so many names regularly in the gig guides... I have found over all these years there are a few pitfalls that some tend to fall into.

Read the full blog on the Whats On Blog Page >>>

---

MMAD STREET LOUNGE:
The Street Lounge: Pop-Up MMADness coming your way.
!
Imagine a café, a venue and a community centre – all on wheels.
You're imagining the Street Lounge. It's all those things – and more. It's our way of making MMAD's social enterprise space, The Lounge Room, accessible for people everywhere.
When you hire the Street Lounge to bring entertainment and coffee to your event, function, festival or market you're also helping to support the ongoing creative mentoring of vulnerable people in our community.
Thanks to the generous support of the Central Coast Council, we will be bringing the MMAD flavour through the Street Lounge to six events in six months, with the costs fully subsidized.
That means a mobile stage fully decked out with PA gear, hosting musicians and spoken word poets, while serving some of the finest coffee around.
We are looking for a variety of spaces and places across the Central Coast.
From festivals to markets to community events and everything in between.
This is an amazing opportunity (normally valued at $1,000+) to get a taste of what the Street Lounge could bring to your organization/event in the future!
To register your interest for one of these pop-up spots, just fill out our
online booking form
and tell us why we should bring the Street Lounge to your event!
For further information and enquiries contact:
Will Small - Creative Facilitator – The Lounge Room
will@mmad.org.au
0423 657 105
MMAD HQ: 342 Mann Street, Gosford
---

EVENTS AT THE YOUTH ARTS WAREHOUSE:
PLAY WRITE PROGRAM-Term 1 & 2 2017
Script & Play Development Program
Script & Play Development Program
The YAW 'Play Write' group is in it's 6th year and going from strength to strength with a cast of over 20 young theatre makers, you can come along and collaborate together in writing an original script under a leading industry professional from Australian Theatre for young People ATYP. Write, direct, be part of the costume making, lighting sets, props design and back stage in this exciting skills development program.
Date:
Tuesday 14th February to 27th June 2017
(two terms)
Time: 4.00pm-6.00pm
Age: 12-25 years
Cost: $100 each term (limited spaces available)
Call Sharon 4323 2374 to register
MUSIC-Song writing and recording-Electronic Music Production
CLUB WELD Central Coast Disability Music Program
The Youth Arts Warehouse will be alive with a group of Musicians, Song Writers & Recording Artists working in our professional recording studio in 2017.
These workshops are a great opportunity to explore the process of song writing and production. Participants will engage in all phases of the production process, from the very first song idea, mixing their tracks to producing & recording a CD.
They will also get the opportunity to perform live at an event at The Youth Arts Warehouse contemporary Music venue.
To fill in an EXPRESSION OF INTEREST please contact sharon on 43232374 limited spaces available
Starts Feb 15th
2.30pm-6.00pm 2017
You can book in to the group session on Wednesday's or one on one mentoring in a time slot of your choice.
Date:
Wed 15th february - 28th June 2017
Time: 2.30pm-6.00pm
Age: 12-25 years
Cost: $100
Call Sharon 4323 2374 to register
MUSIC LESSONS
:
One on One hour sessions can be booked in from 9am to 2pm at $40 p hr
call Sharon on 43 232374
---
---

FAIRHAVEN OP SHOP AND MORE!!:
Established in 2007, the Fairhaven Op Shop is one of the best little op shops on the Central Coast!
Loads of treasures and bargains to be had for the thrifty thrill seeker.
Take a browse through a huge and ever changing range of adults and kids clothing and shoes, including dress ups and designer labels, and lots of jewellery and fashion accessories. Plus toys, games, homewares, crockery, linen, giftware, craft destash and collectables. PLUS! … a fab little second hand book shop that was once an old schoolhouse building and has since been lovingly restored.
Hard cover, paperback, fiction, kids titles, biographies, and more. PLUS!... furniture items, electrical, luggage, things on 2 wheels, 3 wheels, 4 wheels (bikes, prams, scooters), tools, hardware.
Fare Cravin' Café
is open to quench your thirst after shopping – coffee, sweets, hot new menu, all day breakfast.
Also feel free to donate your old or unwanted goods here at our drop off area. All proceeds go directly to our not for profit organisation, supporting people with disability here on the Central Coast.
Hours: Mon-Fri 9am-4pm, Sat 9am-2pm.
Address: 209 Brisbane Water Drive, Point Clare.
Enquiries: (02) 4323 3566
Vintage Fair, 209 Brisbane Water Drive, Point Clare
To book or enquire call (02) 4323 3566 or email enquiries@fairhaven.org.au
Fairhaven centre-based lifestyle activities at Point Clare
Our activities have been designed to develop skills, promote self-confidence and build social networks for people with disability.
Activity programs in 2017
:
Perform-ability Drama & Dance class:
Thursdays
10am-11am ($12)
Line Dancing:
Thursdays
11.30am-12.15pm ($10)
Drumming with The Rhythm Hut:
Thursday
1pm-2pm ($13)
Jake's Rock & Jam Session:
Fridays
10am-12pm ($20)
Location: Community building, Fairhaven Services, 209 Brisbane Water Drive, Point Clare.
To book your place call (02) 4323 3566 or email enquiries@fairhaven.org.au
---

GIRRAKOOL BLUES FESTIVAL & BBQ:

The Central Coasts Very Own Annual World-Class Music Festival.

Girrakool Blues Festival & BBQ named after the nearby waterfalls, and quite befittingly is Aboriginal for "Place of still water" ie Muddy Waters, will be held on the first weekend in March every year.

In a New Orleans styled theme, the Festival will feature a wonderful weekend of quality, international, national and local blues and roots acts, within the beautiful surrounds of Mt Penang Garden Parklands, in a family friendly, relaxed atmosphere.

Patrons can bring their rugs and chairs to enjoy the world-class music, and soul food from our selectively picked stalls, including a unique American Southern style BBQ, and local artist stalls.

The main "Girrakool Stage" will be nestled among the trees in front of the creek, easily seen by all patrons. While the "Wondabyne Stage" will be located amid the Wonderbyne Sculptures at the other end of the gardens.

Apart from the music it will have a strong Aboriginal content, with indigenous bands, Welcome to Country Ceremony, Womens activities and with the potential of short tours to the Girrakool waterfalls and engravings.

A UNIQUE WEEKEND AWAY
Girrakool Blues Festival & BBQ is the Central Coasts own world class music festival for all the community who loves music, fine food, culture and a great relaxing day out.

This festival is for Families and music lovers from the Central Coast and beyond who are looking to see live music at a reasonable price, where they know they will have a great time; within beautiful surrounds; where the children are welcome; the acts are of high quality; with great food and value for money.
The beauty of music is that it's a universal language for all and we expect patronage will consist of the very young spaning to the considerably older folk of the Central Coast, due to the easy accessability of the Mt Penang Gardens.
Males, females, families, lovers, music lovers, event stalkers (socialities), from the struggling to the affluent, from the artistic to the intellectuals, will all enjoy the Girrakool Blues Festival.

Girrakool is bound to meet everybody's needs Culturally, spiritually and musically – whether it's the gardens and the surrounds; whether families would like a day out or whether music lovers are looking to see quality music.

LOCATION
Mt Penang Gardens is the perfect place for a day of fun and music. Situated conveniently between Newcastle and Sydney, and only a 2 minute drive from the M1 Motorway. It is also just short trip from either the Woy Woy (15 mins) or Gosfords (10 Mins ) Train Station.

The Fesitval will be held within the amphitheatre section of the beautiful 12 hectare gardens. The gardens are surrounded by cascading waterfalls and 12 different "garden rooms", which during the summer days of march will lend themselves to a lovely day out for all of the family.

ABORIGINAL CULTURE
It is important to us at Girrakool BF & BBQ to have our aboriginal brothers and sisters represented along side us.
Since the Central Coast is rich in tradition, engravings and dreamtime stories, we welcome their inclusion into the festival.
Set among the Bottle Tree section of the gardens, patrons will be able to immerse themselves in our first peoples heritage and ceremonies.
Not only that, we are more than excited to have high profile indigenous artists performing at Girrakool.

Entertainment:
Girrakool Blues Festival 2017 Lineup: Hot 8 Brass Band (USA) - Eugene Hideaway Bridges (USA) - 19-Twenty - Chasin the Train - Lachy Doley Group - Cyril B Bunter Band with Mal Eastick - Harper and Midwest Kind (USA) - Phil Wiggins (USA) & Dom Turner - Hat Fitz and Cara (Qld) - Anthony Ackroyd (MC) - Blue Eyes Cry (VIC) - Grizzlee Train - Foreday Riders - Wards Xpress - Christina Crofts - Cass Eager & The Velvet Rope - Mescalero - Kristen Lee Morris - Darren Jack (Solo) - Gawurra - Rivershack Blues Band - Yella Cats (Vic)


Girrakool Girrakool Blues Festival & BBQ
4th - 5th March 2017
Mt Penang Garden Parklands
---
---

CENTRAL COAST MUSIC & RECORD FAIR:

Get excited folks, The Crate Diggers Collective are descending upon the Gosford RSL Club with 40 specialist traders from all points of the compass to enlighten & entertain everyone in the region.

Best of all, this is more than just a record fair, it's more like a mini-music festival, this will be the biggest one-stop music shop ever staged on the Central Coast !!!

During the day, you'll be able to look over & purchase new release and vintage vinyl, music & concert DVD's, CD's, merchandise and memorabilia, concert and album art (framed or unframed), LP's & 45's, new and used turntables and stereo's, stereo supplies and repairs, gig and band posters (framed or unframed), band and concert t-shirts, rarities and collectibles, rock - music autobiographies and histories.

Doors open at 12noon, plenty of free parking onsite, food & drinks available in the bistro plus there will be plenty of great live entertainment

You will be treated to live DJ sets across the day from some local radio presenters interspersed with live acoustic sets from some top-shelf local muso's.

We have already signed up local bluesman Johnny Devilseed who will deliver a stunning set with his partner in crime Old Man Rubes. BluesAngels and more to be announced. We will give you more names on the performance roster as we get closer to the event (gotta keep you guessing till then).

We won't be back for another 12-months so put this in your diary now to make sure you don't miss out on this.

Don't be shy, invite all of your friends too.

Stall enquiries are welcomed, please call 0403-552288 for further information and we'll get you sorted out very quickly.

Gosford RSL Club
Sunday 5th March 2017 12 noon

---

CONCERTANTE ENSEMBLE 'GYPSY':

Karina Moss-Hollands and Concertante Ensemble open their exciting 2017 Subscription Series Concerts with 'Gypsy,' an eclectic mix of traditional and classical music from Eastern and Central Europe.

Thrill to the sultry sounds of Romani Gypsy violin! Dramatic virtuosity meets soulful expression with Ravel's "Tzigane", Monti's "Czardas", Hubay " Hejre Katy", Dinicu "Hora", Slavonic and Hungarian Dances by Dvorak and Brahms, and Bartok's rousing Romanian Dances.

Join popular violin soloists Tinel Dragoi, renowned Romanian born performer of traditional Roma and folk music of the Balkans, Hungary and Russia, along with Wendy Kong, talented young performer and Sydney Symphony Orchestra member.
Bookings on www.concertante.com.au
Concertante Ensemble - 'Gypsy'
5th March 2017 2.30pm
Greenway Chapel, Green Point
---

HORROR MOVIE CAMPOUT:

The craziest HORROR festival is back and bigger than ever, after a year of touring the country

Lock in Saturday the 11th of March in the haunted hills of Mt Penang Parklands, on the Central Coast.
Don't miss the most unique, overnight, horror, camping experience of 2017!

Immersive scare actors roam the site, DJ Beats and art punk rockers "Destrends" (Melb) blast out on the main stage as you test your courage braving the "death chamber" scare maze - will you survive? An array of horror entertainment guaranteed to keep you amused until nightfall.

As darkness falls the massive outdoor cinema fires up with intense short horror flicks and two movie headliners as voted on by campers prior to the event. HMC is partnered with the world's top horror movie distributors, with a mission to deliver the most unique and horrifying film experience of your life. WARNING: You will be on edge with immersive entertainment throughout the night, fear lurks from every shadow and your mummy is 45 minutes away!

The "Horror Bar" will keep you fuelled with beverage options, along with a delicious dinner spread from a variety of local food trucks.

An "Event ticket" includes full access to the festival, a carpark and camping space where you can pitch your tent or roll out your comfy swag.

Feeling LAZY? Can't be bothered with the camping hassle?
Purchase a VIP "Lazy Camper" package, additional to your event tickets.
Each VIP "Lazy camper" package includes 1x pre-set up dome tent (2100x2100 in size) for your accommodation, and reserved seating space in front of the cinema. You still need to bring your camping mattress, sleeping gear and cinema chair.
This package can be used for up to 3 people, given you are all happy to share 1x tent.

Grab a group of friends, a torch and a clean pair of underwear, and prepare yourself for "The HORROR movie campout 2016". Horror costume attire is also strongly encouraged!

Strictly 18+
More details @www.moviecampout.com.au

Horror Movie Campout 2017
11th March - 12th March
Mt Penang Parklands, Kangoo Road, Kariong NSW
---
---

HARDYS BAY COMMUNITY FAIR:

Hardys Bay Club is proud to announce it will host the "Hardys Bay Community Fair

Bringing together the vast talent from the Killcare Peninsula, this good old-fashioned community fair will have something for everyone from food to live music, art, craft, fun for the kids and of course a tasty tipple or two for the thirsty!

Craft Street - local craft and clever creators showcasing their talents and products

The Produce Market - saucy sauces, sweets and beautiful local produce to try and buy.

Thirsty Square – taster bar featuring Young Henrys, Six Strings Brewing Company and Block & Tackle.

Good Cause Corner - local community groups including Killy Cares and Wildlife and Seabird Rescue will be present, raising awareness for their great causes. A gold coin donation collected upon entry will be distributed to these groups.

Art – visit the new gallery curated by Brendon and Jude Weston from Fine Art Photography Australia plus kids under 18 can enter a photography competition.

For The Kids - magical sensory trail of weird and wonderful surprises! Plus face painting.

It wouldn't be a Hardys Bay Club celebration without an incredible and diverse line up of local musicians, across three different stages making the most of the expansive surroundings.

The Chapel – Performing among the trees in our idyllic 'Bush Chapel' will be Chelsea Berman, Molly Millington, Jessie O'Neill Hutchin and Brandon Duff all thanks to Fairplay Entertainment.

The Deck – Jump and jive to the famous 'Royal River Rats' and 'The 5 Buck Blues Band'

The Pergola Party - Three awesome DJ's to keep the party going and toes tapping! All ex-Sydney DJ's who now call the Coast home will mix up a bit of jazz, laidback funk and vintage American music.

Saturday 18th March
12pm – 6pm
Hardys Bay Club
---
---

OPERATION BLACKHAWK:

Proudly supporting Autism Spectrum Australia.

The Battlefield Challenge is 7km's long with military style obstacles.
The event is suitable for every level of fitness from first time mud runner/obstacle racer couch potato, to seasoned weekend warriors!

Designed and led by Soldier Dan you will take part in a genuine military themed obstacle course. Above all the course is a lot of fun and the perfect way to spend the day getting down and dirty with your mates. We even provide you the clothes to get dirty in.

Don't let the Army gear scare you, this event is not timed and perfect for first timers looking for a fun day out with their mates through to elite weekend worriers. It's not about how fast you complete the course but how much fun you have along the way. This is a 14yo+ event

For the Kids, there is KiddyHawk.
KiddyHawk is based on a mini version of the adult Battlefield Challenge, KiddyHawk is ran on the same days as the Battlefield Challenge.

Suitable for kids 3 to 13 the course is around 1km long. There's waves run throughout the weekend so adults have time to run the main course before or after their little tackers.

Course lasts up to 1 hour and each child is issued a 'Certified Tough' Dog Tag.
Its seriously MUD FUN! Go on, book them in and win parent of the year!

To get a FREE ticket in exchange for volunteering 7am to 2pm please email Elle for more details: elle@operationblackhawk.com

Event name - Battlefield Challenge - Operation Blackhawk – Gosford
Dates- 18th - 19th March 2017
Location - Gosford Racecourse, 6 Racecourse Road, West Gosford
Booking URL – http://www.operationblackhawk.com/

See the Facebook page for more

---

ALIVE FESTIVAL:


Alive is Food Festival like no other and the first of its kind on the Central Coast.

We aim to be environmentally friendly and sustainable; while promoting a lifestyle to heal mother Earth.

The festival aims to be uplifting, positive and a fun event for the whole family.

Completely plant based and delicious.

Alive - Plant Based Festival
25th March 10am
Kibble Park

Any stall holders wishing to take part, please email with your interest.
uminabeachmarkets@gmail.com

---

OPERA IN THE ARBORETUM 2017:

Australia's leading Opera stars to perform at Pearl Beach in 2017

David Hobson, one of Australia's best known tenors is proving to be a big drawcard. Supporting him, we welcome back Sally-Anne Russell, a talented mezzo-soprano, who last entertained us in 2008.

With Michaele Archer soprano and Andrew Jones baritone we have a great line up of talent for your enjoyment with a special selection of Celtic songs.

Special guest Sally Maer a truly great 'cello diva' will be performing a number of well known pieces accompanied by the Central Coast Chamber Orchestra under the baton of Patrick Brennan.

Tickets are selling fast!
Tickets: Adults $70.00 / Senior $67.00 / 10 or more tickets $63.00
High School students $36.00 Primary School Free
Venue: Crommelin Native Arboretum Pearl Beach Central Coast NSW
Bookings: (02) 4342 8183 - (02) 4342 3593 - (02) 4341 6004

Saturday, 25th March 2017
3.00pm to 5.30pm
---
---

NITRO CIRCUS:

Nitro Circus Comes To Gosford.

Direct from sell out shows across the globe, the world's greatest action sports show, Travis Pastrana's Nitro Circus Live, is coming back to Australia.

Featuring 30 of the world's best extreme athletes in freestyle motocross, BMX and Skate, plus a host of ridiculous contraptions being launched 50ft into the air by the crazy Nitro daredevils.

Expect to see the world's biggest and most dangerous stunts, in a fully choreographed, actions sports, theatrical spectacular!

More than 60 world 1sts were performed at the Nitro World Games in 2016 and you can expect to see the majority of them perform for the first time ever in Australia, on the Regional Rampage Tour.

Do not miss this once in a lifetime opportunity to see the biggest action and extreme sports tour on the planet.

Saturday, 1st April 2017 4pm
Central Coast Stadium, Gosford
Cost to be advised
---

BLUES ON THE MOUNTAIN:

Blues on the Mountain returns to Mangrove Mountain Heritage Hall on Saturday the 13th of May, featuring one of Australia's hottest live Rhythm and Blues acts, The Swamp Stompers, plus multi-award winning singer songwriter and guitarist, Toby Wells.

The event has featured some amazing performances from some of Australia's most awarded blues and roots musicians together with the best up and coming talent and has made Blues on the Mountain a musical evening not to be missed!

Now in its 5th year, the event has also raised much needed funds for the restoration and upkeep of our local heritage buildings, Fairview Homestead and Mangrove Mountain Heritage Hall.

The Swamp Stompers have performed at major music festivals all around Australia, including Byron Bay Bluesfest, Wollombi Music Festival, and Blues at Bridgetown (W.A.) to name a few.
The Swamp Stompers combine slide and electric guitar, didgeridoo, bass and drums with catchy lyrics to bring together a high energy vibe that's impossible not to dance to. Lead vocalist and guitarist, Corey Legge, is one of only a handful of artists to be endorsed by Cole Clarke guitars, and has been described by guitar legend, Lloyd Spiegel as "A creative and highly skilled professional, he has all the talent, hunger and attitude to become one of Australia's best ". After a massive national tour, on the back of their highly acclaimed "Suspended Sun's " EP, The Swamp Stompers are ready to make Mangrove Mountain Heritage Hall come alive to their unique style of Rhythm and Blues.

Toby Wells is undoubtedly one of the Central Coast's finest young talents, an excellent songwriter, talented guitarist and exceptional vocalist.

Since winning the 2015 Home Grown Acoustic Award, Toby has supported acts such as Thirsty Merc, 19 Twenty and the multi-award winning, PJ O'Brien band, to name a few and has seen the young talent booked to perform at major festivals such as Wollombi Music Festival, Mitchell Creek Rock n Blues Festival (Qld) and Folk in Broke.

We can't wait to welcome Toby Wells back to perform at Blues on the Mountain on Saturday the 13th of May.

Tickets for the night cost $25 (Adult), $10 (Youth 12-16 years), children under 12 yrs, free, and are available via www.trybooking.com/245448. Food and refreshments will be available on the night, or byo welcome.
Doors open 6pm with music until late.

Blues On The Mountain
Saturday 13th May 2017 6pm
Mangrove Mountain Heritage Hall

For enquiries, please contact event organiser, Ryan Howard on 0405 416 289
---
---

MOTHERS DAY PICNIC:

Set amongst picturesque parkland in the grounds of the historic Mangrove Mountain Union Church (circa 1912), and featuring live music by Central Coast songbirds, The Little Quirks Band, the inaugural Mother's Day Picnic, on Sunday the 14th of May 2017, is the perfect way to relax with the family and celebrate Mum's special day.

A country style morning and afternoon tea, will be available on the day, with byo picnic lunch and picnic rug/chairs.

So bring the family and come and join us this Mother's Day, Sunday the 14th of May, from 11am till 2pm, and spoil Mum with a beautiful day out in the country, fine live music and a relaxing picnic underneath the gumtrees in the grounds of the historic Mangrove Mountain Union Church.

Tickets cost just $5 pp or $10 for a family ticket and all funds raised from the event goes towards the upkeep of the historic Mangrove Mountain Union Church. To book visit www.trybooking.com/255364

The Mother's Day Picnic is an all weather event.

14th May 2017 11am
Mangrove Mountain Union Church Grounds

In the case of rain or inclement weather on the day, the event will be held inside the historic church, with lunch and morning/afternoon tea at the church hall.
For enquiries please Ph 0435 197 827
---

THE ANIMALS:

Australia is in for a treat when original members John Steel and Mick Gallagher along with Danny Handley and Scott Whitley bring The Animals live experience down under.

The Animals boasts some of the greatest songs in popular music history – The House of The Rising Sun, We've Gotta Get Out of This Place, Don't Let Me Be Misunderstood, Its My Life, Don't Bring Me Down and Boom Boom (as featured in the James Bond movie "Skyfall") to name a few.

Friday, 19th May 2017
Doors open 7.30pm, show commences 8.30pm.
Tix $55 available at Club reception or by phoning the Club on 02 4390 0622
---

PLANT LOVERS FAIR 2017:

Over 40 Specialist Plant Exhibitors offering fabulous rare and unusual plants for your garden plus quality garden products.

Refreshments available.
Come and visit for a great day out!

Plant Lovers Fair
23rd -24th September 2017
Kariong Mountains High School
9 am - 4 pm
Entry $12 Adult, Children frees
---
---
---


© whatsoncentralcoast.com.au
CKL Web Concepts develops amazing websites in Joomla or WordPress or custom. We cater for small- to medium-sized business site anywhere in Australia, and assure you that your website will look incredible!


Call 0402 027 801
Australian Servers Inexpensive hosting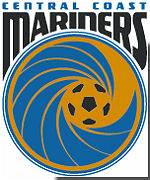 Become a member or just catch up on the latest news on our own
CENTRAL COAST MARINERS
---
Welcome to
Whats On

You are visitor number


---