central coast musicians reviews musos classifieds tuition showcases recording studios stores radio stations pa and lighting Simpson's solicitors

WHERE TO STAY hotels motels bed & breakfast caravan parks backpackers

SHOPPING markets & garage sales bateau bay square erina fair gosford tuggerah

TRANSPORT buses trains cars commuters

BITS n PIECES caterers whats on blog councils community testimonials advertise?

When you call
Triple Zero (000)...
* Do you want Police, Fire or Ambulance?
* Stay calm, don't shout, speak slowly and clearly
* Tell us exactly where to come.
* Give an address or location
MOST RECENT UPDATES


The Latest and most Recent Updates
up to 10th December 2016

* Galleries
* New Years Eve Gig Guide
* Central Coast Gig Guides
* Christmas 2016
* Central Coast Markets
* Live Theatre
* Musos Classifieds
* Garage Sales
* Central Coast Musician Directory
* Kids

The Next Scheduled Update
is due around 12th December 2016



Whats On Central Coast


Very proudly
Central Coast
and Australian
Owned and Operated

Hosted safely
on Australian Servers



WHATS ON's BLOG
Musings, the biz, & local issues -
* Nobody Takes Me Seriously... Read More >>>

Whats On, whats coming and tid bits.
Read them all or pick a topic from the INDEX list below...

* GARGE SALES - See the list or List your's for FREE
Read more

NEW YEARS EVE Major Events and the New Years Eve Gig Guide

can be found on the

Whats On Central Coast


NEW YEARS EVE

page

Christmas Carols, Events, Raffles, Trees, Street Lights and more

can be found on the

Whats On Central Coast

CHRISTMAS PAGE

* The Street Lounge: Pop-Up MMADness coming your way
Read More
* Fairhaven Services; Point Clare Op Shop - Best little op shop on the Coast!
Read More
* Whats On at The Youth Arts Warehouse
Read More
* Coast Arts Radio and activities
Read More
* Fairhaven and Perform Ability - Drama And Dance for people with disability on the Coast
Read More
* Upcoming Fundraising Events and Volunteer Training Days for the Disabled Surfers Association
Read More

* Stall Holders wanted For Markets and Events

Apply Now


Read more
* Upcoming Green Living Workshops
9th Oct - 10th Dec 2016
Read more
* Central Coast Potters Society's Xmas exhibition and sale
2nd - 14th Dec 2016
Read more
* 'Three Points of View' pop up art exhibition
26th Dec 16 - 1st Jan 2017
Read more
* Brisbane Water Historical Society presents 'Surf's Up
1st Dec 16 - 28 Feb 2017
Read more
* Girrakool Blues Festival and BBQ
4th - 5th March 2017
Read more
* Battlefield Challenge - Operation Blackhawk – Gosford
18th - 19th March 2017
Read more
* Nitro Circus Live in Gosford
1st April 2017
Read more
* Plant Lovers Fair
23 -24 September 2017
Read more

REGULARS
Items that are often requested - permanently included.

* Food/Drink Van for your next event

North Gosford Rotary


Read more

* Music Industry Agents

Tried N True Read more
* Simpson's Solicitors
Read More
Specialists in music industry, copyright etc law.
* Pop Archives - Australian Pop Records from the 50's 60's and 70's
Find what you didn't know you were looking for!
Read More
* Celebrants for all occasions.
Weddings, Baby Naming's, Funerals etc Read More
* Central Coast Hobbies & Crafts.
There is so much the mind boggles!
* Family History - Local Historians
GSC Cemetery Search
Read More
* Central Coast Lapidary Club
Contacts and events.

TESTIMONIALS
What our visitors and those we help think of Whats On

COMMUNITY
Community notices and assistance.

nobody takes me seriously :
Are you a muso serious about your career?

How serious are you?

There is a lot of dissent in the ranks regarding the 'lack of work' and I hear it often, yet I re-list so many names regularly in the gig guides... I have found over all these years there are a few pitfalls that some tend to fall into.

Read the full blog on the Whats On Blog Page >>>

---

MMAD STREET LOUNGE:
The Street Lounge: Pop-Up MMADness coming your way.
!
Imagine a café, a venue and a community centre – all on wheels.
You're imagining the Street Lounge. It's all those things – and more. It's our way of making MMAD's social enterprise space, The Lounge Room, accessible for people everywhere.
When you hire the Street Lounge to bring entertainment and coffee to your event, function, festival or market you're also helping to support the ongoing creative mentoring of vulnerable people in our community.
Thanks to the generous support of the Central Coast Council, we will be bringing the MMAD flavour through the Street Lounge to six events in six months, with the costs fully subsidized.
That means a mobile stage fully decked out with PA gear, hosting musicians and spoken word poets, while serving some of the finest coffee around.
We are looking for a variety of spaces and places across the Central Coast.
From festivals to markets to community events and everything in between.
This is an amazing opportunity (normally valued at $1,000+) to get a taste of what the Street Lounge could bring to your organization/event in the future!
To register your interest for one of these pop-up spots, just fill out our
online booking form
and tell us why we should bring the Street Lounge to your event!
For further information and enquiries contact:
Will Small - Creative Facilitator – The Lounge Room
will@mmad.org.au
0423 657 105
MMAD HQ: 342 Mann Street, Gosford
---

EVENTS AT THE YOUTH ARTS WAREHOUSE:
YOUTH VOICES-PLAY WRITE PROGRAM-Term 3 & 4 2016
Script & Play Development Program
The YAW 'Play Write' group is in it's 5th year and going from strength to strength with a cast of over 20 young theatre makers, you can come along and collaborate together in writing an original script under a leading industry professional from ATYP. Write, direct, be part of the costume making, lighting sets, props design and back stage in this exciting skills development program.
Date:
Tuesday 26th July - 6th December
(two terms)
Time: 4.00pm-6.00pm
Age: 12-25 years
Cost: $100 each term (limited spaces available)
Call Sharon 4323 2374 to register
---
---

EVENTS AT THE HUB:
Registrations now open for major musical contests at The Hub Erina


Registrations are now open for The Hub Erina's most prestigious musical competitions, Battle of the Bands and the SeaFM DISCOVERED Series.
Battle of the Bands is open to unsigned bands of all genres, with band members aged 12-24 years, and the SeaFM DISCOVERED Series is open to unsigned singer/songwriters and cover version vocalists aged 7-24 years.
For over six years the SeaFm DISCOVERED vocal competition has helped discover and deliver professional development and career opportunities to some of our region's finest talent in singing.
SeaFm DISCOVERED is a professional development program that continues to discover, reward and provide career opportunities to emerging singers under the age of 24yrs. With the first semi-final on Friday 07 October, the first week of the school holidays saw the Gina Jeffreys vocal teachers present a vocal masterclass to assist young people in the series to develop their performances, further.
Since 2009 aspiring singers and singer/songwriters have competed in the Sea Fm DISCOVERED prize pool with over $30 thousand in Macron Music money and scholarships, as well as invaluable career opportunities and professional introductions within the music community and industry
The SEAFM DISCOVERED Awards, Prizes and Opportunities are:
3 x Awards (13- 24 yrs.) |1st. | 2nd. | 3 rd.
1 x Award (7-12yrs.) KIDS DISCOVERY; and
1 x Encouragement/Outstanding Award
$3000 in Macron Music Money | 1st |Macron Music and Central Coast Council Youth Services, The Hub Erina
$1000 in Macron Music Money | 2nd |Macron Music and Central Coast Council Youth Services, The Hub Erina
$500 in Macron Music Money | 3rd |Macron Music and Central Coast Council Youth Services, The Hub Erina
$500 in Macron Music Money | KIDS Discovery| Macron Music and Central Coast Council Youth Services, The Hub Erina
1 x 4 day Conference ticket $1000 value| The Australian Songwriters Conference
1 x Digital release package $2000 value| Digital Wagon
1x 12 month Development contract |Reservoir Records
1 x Single studio recording | The Music Cellar Studios
1 x Term scholarship | Gina Jeffreys Singing and Performance Workshops
1 x Development package tailored to the recipient| Edwards Entertainment
2 x Development packages tailored to the recipient| MMAD .
The SeaFM Discovered series is presented by Central Coast Council Youth Services, The Hub Erina Youth Entertainment Venue and SeaFM
Professional development partners include: Macron Music, The Grove Studios, Gina Jeffreys, Rod McCormack Productions, The Music Cellar, Shane Edwards Entertainment, Reservoir Records, Digital Wagon and Musicians Making a Difference (MMAD).
Heats for both competitions will be held from July until September, with semi-finals happening in October and November and grand finals in December to determine the 2016 winners.
Contest entry is free.
Shows - Generally 7pm and $5 entry
| | |
| --- | --- |
| SEA FM DISCOVERED Heats | BATTLE OF THE BANDS Heats |
| 1st July | 15th July |
| 5th August | 19th August |
| 26th August | 16th September |
| Kids 23rd September | Semi Final 1 - 21st October |
| Semi Final 1 - 7th October | Semi Final 2 18th November |
| Semi Final 2 4th November | Grand Final - 16th December |
| Grand Final - 2nd December | |
Registration forms can be found on the forms and downloads page www.thehuberina.com
The Hub Erina is run by Central Coast Council Youth Services. Located at Erina Fair, The Hub Erina Youth Entertainment Venue is a centrally located venue space, with easy access to public transport. The venue offers optimum acoustic comfort for audiences and musicians alike, providing high quality live events.
For more information contact Council's Youth Development Officer Jennifer Dias on 430 47071 or email jennifer.dias@gosford.nsw.gov.au
---
---

FAIRHAVEN OP SHOP AND MORE!!:
Established in 2007, the Fairhaven Op Shop is one of the best little op shops on the Central Coast!
Loads of treasures and bargains to be had for the thrifty thrill seeker.
Take a browse through a huge and ever changing range of adults and kids clothing and shoes, including dress ups and designer labels, and lots of jewellery and fashion accessories. Plus toys, games, homewares, crockery, linen, giftware, craft destash and collectables. PLUS! … a fab little second hand book shop that was once an old schoolhouse building and has since been lovingly restored.
Hard cover, paperback, fiction, kids titles, biographies, and more. PLUS!... furniture items, electrical, luggage, things on 2 wheels, 3 wheels, 4 wheels (bikes, prams, scooters), tools, hardware.
Fare Cravin' Café
is open to quench your thirst after shopping – coffee, sweets, hot new menu, all day breakfast.
Also feel free to donate your old or unwanted goods here at our drop off area. All proceeds go directly to our not for profit organisation, supporting people with disability here on the Central Coast.
Hours: Mon-Fri 9am-4pm, Sat 9am-2pm.
Address: 209 Brisbane Water Drive, Point Clare.
Enquiries: (02) 4323 3566
Vintage Fair, 209 Brisbane Water Drive, Point Clare
To book or enquire call (02) 4323 3566 or email enquiries@fairhaven.org.au
---

FAIRHAVEN AND PERFORM ABILITY:

Fairhaven Services teams up with Perform-ability

Two leading local disability service providers, Fairhaven Services and Perform-Ability, have joined forces to offer a new supported performance activity, "Drama And Dance", to bring the joy of movement and music to people with disability on the Central Coast.

The new one hour class will help to build life skills such as gaining confidence, learning to work as a team and practicing social skills in a safe environment.

Fairhaven's Life Skills Program Coordinator, Maria Watson, says it makes perfect sense to partner up with Perform-ability, who have grown from a single dance class in 2010 to a multi performance program running 24 classes a week in 16 locations between Newcastle and Sydney.

"Fairhaven has a long history of providing person-centred supports and services to people with disability across the greater Gosford and Wyong areas. Our team of qualified support staff are highly skilled professionals who value and respect peoples abilities, and encourage clients to achieve personal goals.

The team of staff at Perform-ability are experienced dance teachers, drama teachers, primary school teachers and speech therapists who are passionate about working with people with special needs and disabilities.

We share a belief that everyone should have the opportunity to enjoy life to their full potential. Together we can help build a healthy, engaged community that promotes access and inclusion for everyone." Maria said.

Fairhaven Services already delivers a high standard of supported programs that provide people the opportunity to increase their independence and become better connected within their communities.

Overall the organisation has five classes operating from their Point Clare and Tuggerah sites which have been designed to develop skill, promote self-confidence and build social networks.

Our classes are ideal for people whose goals and aspirations are to achieve greater social participation."

The current schedule of activities includes:
* Eco Warriors (Tuggerah)
* Boxing Fitness (Tuggerah)
* Line Dancing (Point Clare)
* Drumming and Rhythm (Point Clare)
* Rock 'n' Jam Sessions (Point Clare)

The new "Drama And Dance" class will commence this week and continue to run each Thursday from 10am to 11am at Fairhaven Services in the Community Building, 209 Brisbane Water Drive, Point Clare, cost is $12.

To book a spot in any of Fairhaven's activities contact Maria Watson on (02) 4323 3566 or 0409 446 193

---
---

GREEN LIVING WORKSHOPS:

The free workshops are held at various locations around the Coast until the end of the year.

We are also giving a free compost bin or worm farm to each attending household that completes the compost and worm farm workshop.
October:
Monday 17 October:
Organic Gardening, 12pm - 2.30pm, Peninsula Leisure Centre

Tuesday 18 October:
Health and the Use of Australian Bush Flower Essences, 10.30am, Lake Haven Shopping Centre

Saturday 22 October:
Compost and Worm Farming, 10am - 12.30pm, East Gosford Training Centre, 9 Russel Drysdale St, East Gosford

November
Monday 7 November:
Love Food Hate Waste, 11am - 12.30pm, Wyoming Community Centre

Wednesday 9 November:
Upcycle Kitchen Garden, 10am - 1pm, Kincumber Library

Saturday 12 November:
Wicking Bed Construction, 9am - 11am, Woy Woy Community Garden

Saturday 12 November:
Op Shop Hop, 9.30am - 12.30pm, Woy Woy Op Shops, meeting at Woy Woy Train Station

Sunday 13 November:
Keeping Backyard Chickens 9am - 12pm, Erina Fair Meeting Space 3
Compost and Worm Farming, 1pm - 4pm, Erina Fair Meeting Space 3

Monday 14 November:
Variety of workshops at Wyong Lakes Festival, from 9am, Buttonderry Waste Management Facility
o Your Recycled Kitchen Garden, 9am
o Worm Farming/Composting, 9.30am
o Sustainable Eating, 12.30pm
o Living with Less Chemicals, 12.45pm

Wednesday 16 November:
variety of workshops at Wyong Lakes Festival, from 9am, Buttonderry Waste Management Facility
o Create a No Dig Garden, 9am
o Worm Farming/Composting, 9.30am
o Gardening in Small Places, 12.45pm

December
Wednesday 7 December:
Sustainable Eating, 6pm - 8.30pm, Erina Fair Meeting Space 3

Saturday 10 December:
Compost and Worm Farming, 9am - 12pm, The Coast Christian School

Saturday 10 December:
Practical Backyard Permaculture 12.30pm - 3.30pm, The Coast Christian School
---

GIRRAKOOL BLUES FESTIVAL & BBQ:

The Central Coasts Very Own Annual World-Class Music Festival.

Girrakool Blues Festival & BBQ named after the nearby waterfalls, and quite befittingly is Aboriginal for "Place of still water" ie Muddy Waters, will be held on the first weekend in March every year.

In a New Orleans styled theme, the Festival will feature a wonderful weekend of quality, international, national and local blues and roots acts, within the beautiful surrounds of Mt Penang Garden Parklands, in a family friendly, relaxed atmosphere.
Patrons can bring their rugs and chairs to enjoy the world-class music, and soul food from our selectively picked stalls, including a unique American Southern style BBQ, and local artist stalls.

The main "Girrakool Stage" will be nestled among the trees in front of the creek, easily seen by all patrons. While the "Wondabyne Stage" will be located amid the Wonderbyne Sculptures at the other end of the gardens.

Apart from the music it will have a strong Aboriginal content, with indigenous bands, Welcome to Country Ceremony, Womens activities and with the potential of short tours to the Girrakool waterfalls and engravings.

A UNIQUE WEEKEND AWAY
Girrakool Blues Festival & BBQ is the Central Coasts own world class music festival for all the community who loves music, fine food, culture and a great relaxing day out.

This festival is for Families and music lovers from the Central Coast and beyond who are looking to see live music at a reasonable price, where they know they will have a great time; within beautiful surrounds; where the children are welcome; the acts are of high quality; with great food and value for money.
The beauty of music is that it's a universal language for all and we expect patronage will consist of the very young spaning to the considerably older folk of the Central Coast, due to the easy accessability of the Mt Penang Gardens.
Males, females, families, lovers, music lovers, event stalkers (socialities), from the struggling to the affluent, from the artistic to the intellectuals, will all enjoy the Girrakool Blues Festival.

Girrakool is bound to meet everybody's needs Culturally, spiritually and musically – whether it's the gardens and the surrounds; whether families would like a day out or whether music lovers are looking to see quality music.

LOCATION
Mt Penang Gardens is the perfect place for a day of fun and music. Situated conveniently between Newcastle and Sydney, and only a 2 minute drive from the M1 Motorway. It is also just short trip from either the Woy Woy (15 mins) or Gosfords (10 Mins ) Train Station.

The Fesitval will be held within the amphitheatre section of the beautiful 12 hectare gardens. The gardens are surrounded by cascading waterfalls and 12 different "garden rooms", which during the summer days of march will lend themselves to a lovely day out for all of the family.

ABORIGINAL CULTURE
It is important to us at Girrakool BF & BBQ to have our aboriginal brothers and sisters represented along side us.
Since the Central Coast is rich in tradition, engravings and dreamtime stories, we welcome their inclusion into the festival.
Set among the Bottle Tree section of the gardens, patrons will be able to immerse themselves in our first peoples heritage and ceremonies.
Not only that, we are more than excited to have high profile indigenous artists performing at Girrakool.

First Band Announcement:
Harper (Usa) - Chasin The Train - Lachy Doley Group - Foreday Riders - 19twenty

2nd Band Announcement:
Phill Wiggins (Usa) & Dom Turner - Hat Fitz & Cara (Qld) - Cyril B Bunter Band With Mal Eastick - Gawurra (Nt) / Blue Eyes Cry (Vic) - Darren Jack Solo / Christina Crofts - Mescalero / Wards Express - Cass Eager & The Velvet Rope - Rivershack Blues Band - With Roaming Festival Band Yella Cats (Vic)
---

OPERATION BLACKHAWK:

Proudly supporting Autism Spectrum Australia.

The Battlefield Challenge is 7km's long with military style obstacles.
The event is suitable for every level of fitness from first time mud runner/obstacle racer couch potato, to seasoned weekend warriors!

Designed and led by Soldier Dan you will take part in a genuine military themed obstacle course. Above all the course is a lot of fun and the perfect way to spend the day getting down and dirty with your mates. We even provide you the clothes to get dirty in.

Don't let the Army gear scare you, this event is not timed and perfect for first timers looking for a fun day out with their mates through to elite weekend worriers. It's not about how fast you complete the course but how much fun you have along the way. This is a 14yo+ event

For the Kids, there is KiddyHawk.
KiddyHawk is based on a mini version of the adult Battlefield Challenge, KiddyHawk is ran on the same days as the Battlefield Challenge.

Suitable for kids 3 to 13 the course is around 1km long. There's waves run throughout the weekend so adults have time to run the main course before or after their little tackers.

Course lasts up to 1 hour and each child is issued a 'Certified Tough' Dog Tag.
Its seriously MUD FUN! Go on, book them in and win parent of the year!

To get a FREE ticket in exchange for volunteering 7am to 2pm please email Elle for more details: elle@operationblackhawk.com

Event name - Battlefield Challenge - Operation Blackhawk – Gosford
Dates- 18th - 19th March 2017
Location - Gosford Racecourse, 6 Racecourse Road, West Gosford
Booking URL – http://www.operationblackhawk.com/

See the Facebook page for more

---

NITRO CIRCUS:

Nitro Circus Comes To Gosford.

Direct from sell out shows across the globe, the world's greatest action sports show, Travis Pastrana's Nitro Circus Live, is coming back to Australia.

Featuring 30 of the world's best extreme athletes in freestyle motocross, BMX and Skate, plus a host of ridiculous contraptions being launched 50ft into the air by the crazy Nitro daredevils.

Expect to see the world's biggest and most dangerous stunts, in a fully choreographed, actions sports, theatrical spectacular!

More than 60 world 1sts were performed at the Nitro World Games in 2016 and you can expect to see the majority of them perform for the first time ever in Australia, on the Regional Rampage Tour.

Do not miss this once in a lifetime opportunity to see the biggest action and extreme sports tour on the planet.

Saturday, 1st April 2017 4pm
Central Coast Stadium, Gosford
Cost to be advised
---

PLANT LOVERS FAIR 2017:

Over 40 Specialist Plant Exhibitors offering fabulous rare and unusual plants for your garden plus quality garden products.

Refreshments available.
Come and visit for a great day out!

Plant Lovers Fair
23rd -24th September 2017
Kariong Mountains High School
9 am - 4 pm
Entry $12 Adult, Children frees
---
---
---


© whatsoncentralcoast.com.au
CKL Web Concepts develops amazing websites in Joomla or WordPress or custom. We cater for small- to medium-sized business site anywhere in Australia, and assure you that your website will look incredible!


Call 0402 027 801
Australian Servers Inexpensive hosting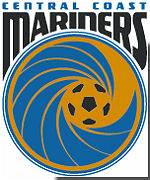 Become a member or just catch up on the latest news on our own
CENTRAL COAST MARINERS
---
Welcome to
Whats On

You are visitor number


---