central coast musicians reviews musos classifieds tuition showcases recording studios stores radio stations pa and lighting Simpson's solicitors

WHERE TO STAY hotels motels bed & breakfast caravan parks backpackers

SHOPPING markets & garage sales bateau bay square erina fair gosford tuggerah

TRANSPORT buses trains cars commuters

BITS n PIECES caterers whats on blog councils community public internet cafes testimonials advertise?

ALBUM: Whiskey Dance


ARTIST: Lucy De Soto and the Handsome Devils
LUCY DE SOTO: vocals, piano
PETE WELLS: guitar and slide
ROB GROSSER: drums


MIXED AND MASTERED: Disgracelands by R Grosser.
CONTACTS:
KMP Consultants
Website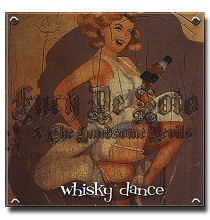 THE CD


Whiskey Dance - Lucy De Soto and the Handsome Devils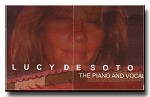 From 'The Living Daylights' to the 'Peter Wells Band' and a strong solo career in between Lucy De Soto entertains us yet again with such excellent support in Rob Grosser and Pete Wells.
Whiskey Dance is a cd chock-o-block with the talents of all three artists in both arrangements and performance.
Lucy's raw and gutsy recitation enhance the emotive bluesy breed of each song. Lyrically interesting and entertaining this album has some tales to tell in the true blues tradition.
This CD would be a blues lovers treasure chest. The vocal effects are an interesting treat, while that signatory guitar work from Pete is predictably awesome. The track listings are...


1. Bullfrog

6. Flip, Flop and Fly

11. Rolling & Tumbling

7. Spoonfull

12. Raise Your Window

3. Mean Old World

8. Blues With A Feeling

13. Watch Yourself

4. Ain't Got You

9. Two Trains Running

14. Keys To The Highway

5. Man She Done

10. Talk To Me Baby

15. Killing Floor
The presentation of the CD is very captivating. The artwork previews the feel of the music and lyric content before you play it. Although you don't know that until you do. There is feeling surrounding this album inside and out. If you are a blues fan you will not be disappointed in "Whiskey Dance"

Review by DL; Contact DL at What's On Central Coast

Back to reviews
---
The What's On Central Coast Gig Guides are the most comprehensive guides to cover live music available on the Central Coast of New South Wales. If your favourite artist or venues aren't listed with us yet pass the word.. we don't mind
---
~

THE GALLERY

~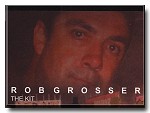 Rob Grosser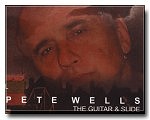 Pete Wells