central coast musicians reviews musos classifieds tuition showcases recording studios stores radio stations pa and lighting Simpson's solicitors

WHERE TO STAY hotels motels bed & breakfast caravan parks backpackers

SHOPPING markets & garage sales bateau bay square erina fair gosford tuggerah

TRANSPORT buses trains cars commuters

BITS n PIECES caterers whats on blog councils community testimonials advertise?

DEXTER MOORE - BIO/PROFILE

ARTIST:


Dexter Moore

GENRE:
Soul

CONTACT: Website

Dexter Moore (AKA Dexter Morph)

SINGER - SONGWRITER - PERFORMER

ENGINEER- ARRANGER - PRODUCER - MULTI-INSTRUMENTALIST

DEFINITIVE VOICE - INNOVATIVE GUITAR STYLE

A CATALOGUE OF OVER 120 SONGS

Dexter Moore has supported the following artists

| | |
| --- | --- |
| DIZZY GILLESPI | AC / DC ( BRITISH TOUR 26 DATES ) |
| JIMMY BARNES X2 | CROWDED HOUSE |
| MIDNIGHT OIL ( NZ ) | RENEE GEYER X 6 |
| TOMMY EMANUELLE | JAMES MORRISON |
| JOHN BUTLER TRIO | DIESEL X 2 |
| DIG X 3 | IOTA X 6 |
| RICK PRICE X 3 | WENDY MATHEWS X 3 |
| DARYL BRAITHWAITE X 2 | ROSS WILSON X 2 |
| JENNY MORRIS X 7 | SKUNKHOUR |
| DIANA AH NAID | DAVE DOBBYN |
| JOHN PAUL YOUNG | GRACE KNIGHT X 2 |
| VIKA AND LINDA BULL | THE SHARP |

In Dexter's words...
I love that Beatles song "The long and winding road". Apart from bringing back memories, it also applies to my life and how music has shaped and continues to shape it. I was brought up thinking of career and success in terms of fame and fortune, but what has transpired is something far more valuable indeed.

I was 18 when I walked away from a major record deal in London, and I've kept my distance from the industry ever since. Two reasons being that the mainstream music industry is not known for it's expansive views on the psychology of art and human evolution, and I'm not known for being a yo-yo.

Our cultures need art to stay connected to it's initial inspiration. Why lower your values to comply with mediocrity when you can raise spirits through the expression of your own unique TRUE NATURE.

Our societies have a lot of evolving to do before the true value of true art is fully recognized and respected. Ironically it is art that must surely play a major part in our cultures growth.
So, keep your art free. Let it be what is right for you, not what anybody else thinks it should be. If your honest with yourself and you work hard, it will come together and resonate with all kinds of people. They will derive what they choose out of it and you will be an artist in the true sense of the word.

So the fidelity I have sought may not have yet brought mountains of cash or the red carpet stretch limo watusi, and even though I'm sure that can be fun I have all that I ever really need anyway - inside."

---

DEXTER MOORE: Terrigal Country Club, March 4, 2006:

After all this time the opportunity arose to catch this local performer live and as the saying goes .."all good things...".

With Dexter's new CD, Romantica due for release next week it was a great preview as to what to expect from this multi-talented artist.

Dexter was an affable and charismatic performer, his audience was priority number one while he was at ease and seemingly enjoying himself as well.

Dexter did some covers of classics such as Superstition, And I Love Her and A Whiter Shade Of Pale to name a few. These were a great reflection of Dexter's laid back, soulful style.

His originals From Nowhere To Somewhere, Magic Carpet Ride (from Romantica) and Moving Breeze were also an insight into the sensitivity and almost tangible peaceful nature of this man.

I had to leave but I left with a calm happy smile from some beautiful songs and music and I still carry a monumental curiosity as to the other songs I missed.

I will be getting a copy of Romantica for sure and I'm guessing all my Michael Franks, Lionel Ritchie and the likes will gather some dust while Dexter's new CD fills that void.

---

---

DEXTER MOORE: ROMANTICA:

Hey guys. If you ever needed a reason to throw out those sleazy Barry White LP's here it is.

Dexter has encompassed love and the trimmings in a CD!

I was listening to the first play of this thinking what a lovely CD this was. I could picture, the candle lit dinner, the glass of wine, the company, the rose, the anticipation of a new or true love, the candles - move over Mr Gibson - Dexter does know what women want.

He has struck a very agreeable chord with both the lyrics and the music. I would be sexist saying this is a chicks CD as I have met so many guys that have some romantic bones in their bodies - Dexter obviously is one of those.

There is no intent to dump this CD in the "romantic night only" category. Dexter Moore's talents are quite well known. This CD is a prime example of that. The composition, the production and engineering and the artwork concepts are all Dexter's.

From funk to a tinge of calypso - this CD has a catchy tune and some great lyrics from start to finish. It is exceptional in it's presentation with a booklet of lyrics enclosed as well.

This CD will not satiate the cravings of heavy metal punk screamers of course but it will go well to entertain the mainstream music lovers, even those that are planning a romantic interlude. More importantly it will make you smile in appreciation for this most pleasant piece of art.

Thanks to Dexter for the CD and the opportunity to recall ....
---

© whatsoncentralcoast.com.au

---

---


Whats On Central Coast
is run by a true local, born in Gosford so it is very proudly Central Coast and Australian owned and operated.

An extensive knowledge and a love of the area plus a genuine interest to promote all it has to offer sets Whats On Central Coast apart from the other 'local' sites.

So if you are looking for holiday, temporary, or permanent Central Coast accommodation, a spot of Central Coast shopping, some brilliant Central Coast entertainment, a dip in one of the many pristine Central Coast Beaches followed by some fish and chips or maybe 5 star cuisine from one of the many Central Coast restaurants or take-away's you have definitely arrived at the right place.

Check the links above and find all you'll need to enjoy a night out on the town or a whole holiday!
Welcome to my home town.

---
THE GALLERY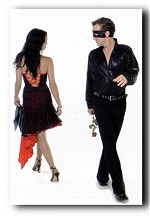 Dexter Moore
©