central coast musicians reviews musos classifieds tuition showcases recording studios stores radio stations pa and lighting Simpson's solicitors

WHERE TO STAY hotels motels bed & breakfast caravan parks backpackers

SHOPPING markets & garage sales bateau bay square erina fair gosford tuggerah

TRANSPORT buses trains cars commuters

BITS n PIECES caterers whats on blog councils community testimonials advertise?

ARTIST: DOCTOR GOODVIBE - QUICKLINKS

BIO - ARTIST: DOCTOR GOODVIBE

MEMBERS:


EDU VALK: Vocals, Guitar
CHRISTIAN MARSH: Harmonica

GENRE:
Soul Blues Jazz Funk Fusion;



DISCOGRAPHY:

Remedies
She

DR GOODVIBE:

ALL INFORMATION AND IMAGES SUPPLIED BY Dr GOODVIBE.

Goodvibe is a Central Coast-based band that plays their own brand of acoustic soul, blues, jazz, funk fusion! The core of the band are; singer/songwriter Edu Valk and, the harmonica player extraordinaire, Christian Marsh.

Edu is a unique and diverse singer songwriter whose philosophical and often satirical commentary on life openly elucidates his heart.

The eternal optimist, EDU's music is raw and honest and uplifting, with comparisons as diverse as David Grey, Jack Johnson Dave Graney, Van Morrison, Lou Reed and JJ Cale - just to name a few.
"People have trouble trying to categorise my music," says Edu Valk, "So I coined the term 'acoustic soul' to try to provide an appropriate box for them to place me in."

Christian's playing will open your mind to the versatility of the harmonica. Christian's trademark is a particularly pure and sweet tone, which he weaves through simple melodies to create lively and complex musical arrangements. This tone is so effective that some of Christian's more emotive works have on several occasions moved members of the audience to tears!

He has played every idiom, from country and blues to jazz and classical, playing with many of the top artists in the music industry. Highlights of his career include a national tour with the hit stage musical "Big River", three national "Gold Harmonica" awards, two of his own CD's and performing as a guest artist on twenty more. He has distilled his unique sound from this wide experience. His current work "The Sketch" is jazz, but other than that, hard to label.

Their debut album "Dr. Goodvibe", is an eclectic mix of songs and will be available at their shows or visit the DOCTOR GOODVIBE website..
---
---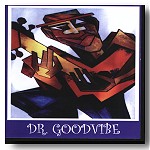 REMEDIES: Dr GOODVIBE: Take two tracks and you won't need to call in the morning! :
Feeling a little blue? Have I got a remedy for you! Get a copy of this CD, put it on repeat and just keep doing what you were doing. Subliminal rectification of the blues.

With tracks titled, Feel Good Revival, Simple Things and Manana you tend to pick up on the theme of the album before you hit the play button. This is pure feelgood stuff. Positive, happy and so easy to listen to. The styles.. well, a little funky, some a little rocky and some with a reggae tinge. A variety of instruments and some well placed harmonies and backing vocals also lend to it's unique sound.

Edu Valk is the man responsible for this uplifting elixir and he had some help from some wonderful supporting musicians and vocalists.
This would be a live act that would have you leaving with a smile that goes all the way to your soul.

If you are a venue operator or just want some great entertainment for a function this is the man to call. Edu is currently working on the second album "Acoustica Eclectica" and the sneak preview now playing in the background indicates that this will be another audible remedy from the good-vibe Doctor himself.

More on Doctor Goodvibe soon. I can't wait to see this artist live..
---
---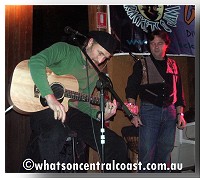 DR GOODVIBE: August 19 2005, Kincumba Mountain
Good things! NO, great things came to those who waited. Finally a chance to catch Doctor Goodvibe live and what a perfect venue and environment to do so.

BRACKETS AND JAM is well known for the sense of peace and friendship that just is on the mountain.

Doctor Goodvibe just happened to enhance that somewhat with words and music that have a core of love and peace without being a force feeding of conversion.

On stage were the core Dr. Goodvibe, Edu Valk on guitar and vocals, Christian Marsh on harmonica and regular special guest, Phil King (King Rhythm) on drums.

The interest and comments this trio generated were creedence to initial thoughts that this singer/songwriter has got it all together. Different than the CD there were no bass guitars, keyboards or kit drums but the live gig lost nothing.

The sheer intimacy of the room more enhanced by just the trio playing and playing exceptionally well. It was Edu's first trip to the mountain and he reflected the thoughts of others when he pondered why he hadn't been playing there earlier.

The nature and versatility of Doctor Goodvibe could have a stage and an audience in any venue or Festival, large or small. If there is any justice you WILL hear and see this band more often around the Central Coast.
---
---
Dr GOODVIBE: Bateau Bay Hotel; Guests of Ron Sinclair and King Rhythm:

After the send off party for Phil (the BOP party) on Friday night, a few more folks were introduced to the wonderful, magical sounds of Dr Goodvibe.

Their infectious charm and style worked a treat as per usual and when Dr Goodvibe took to the stage at the Bateau Bay hotel people took notice.

The soulful and emotive playing of Christian Marsh (Christian Marsh has a talent for breathing a life into his harps that is a spine tingling experience...) coupled with the penmanship and vocals of Mr Edu Valk (life is a good place when Edu has finished with you!) have been captivating audiences and growing quite a large fan base.
King Rhythm has been beefing out Dr. Goodvibe's sound at a few gigs of late and they all fit together so well.

An interesting sideline for me being at a Dr Goodvibe gig is to watch the reactions of those who are first time listeners. It is almost a magical, mesmerising transformation. If they could bottle Dr Goodvibe it would be the best anti-wrinkle/frown lotion on the market today!

And it does get better... Dr Goodvibe is due to release the new CD "SHE' at a launch at Lizottes on May 19.
All who pay and attend will receive a free CD!
Does the good vibe with these gentleman ever stop?

---

---

TRACK LISTINGS:
1) Hard To Understand
2) Holding Diamonds
3) Stronger
4) Passing Time
5) Right Here
6) She
7) Interconnected
8) El Dibujo (the sketch)
9) The Nun in the Backseat
10) The System
11) Deep Blue
12) Five Islands
13) Humans

14) VIDEO CLIP: CD ROM
The Nun in the Backseat

MUSICIANS:
EDU VALK: Vocals Guitars Bass (except 3&5) Hand percussion
CHRISTIAN MARSH: Chromatic Diatonic and Bass Harmonicas
MERCEDES TOMINEZ: Backing vocals Spanish clapping
PARRIS McCLOUD: Piano Keys Bass (5)
JOHN STUART: Congas (2 & 8 )
PHIL KING: Bongos Djembe (4)
DAVE ADAMS: Backing Vocals (13)
MADS MICHELSON: Drums (c/- Groove Masters) 2 4 5 6 10
NIEL CONTI: Drums (c/- Funky Drums from Hell) 3 13
CLYDE STUBBLEFIELD: Drums (c/-DNA Beat Blocks) 9 11
ARMANDO BORG: (c/-DNA Beat Blocks) 10

DR GOODVIBE: SHE

We can listen to the radio every day and hear multi platinum records from some far off voice and wonder - how?

We can also pop on Dr. Goodvibe's latest medicinal therapy and wonder How?

How come this music isn't topping charts worldwide? Most folks will answer the "right place, right time" syndrome and they are probably right.

So folks, consider yourself the lucky ones; you have the chance to have what the rest of the world needs - the ability to get your hands on this CD.

As the musicians roll call will show there a some well respected names on the assist list here.

Although this is essential Goodvibe the added depth of the fuller music is like the difference between chocolate sponge cake and glorious mud cake.
Although I have heard a few of the tracks on a demo CD I have been flogging to death, the songs on She are hauntingly improved.
Again my most loved song (possibly of all time) has to be 'Right Here'. The new tracks have such an added scope of feel. Deep Blue has to be up there with the most favoured as well.

With tinges of Big Things Flying, this song will have you on the ocean without a care. Parris has added much feeling to the overall ambience of this CD with some expert emotive playing. You can almost feel that cool crystal drop of water waiting to quench the thirst of sun warmed flesh. Brilliant stuff.

With the superlative harmonica of Christian Marsh some of these songs are more than likely to give you goose bumps. Edu's lyrics again forming the baseline for our dreams, our emotions, our love and our senses.

I could, as per usual, rave about the inadequacies of justice that the talent on the Coast is so underestimated and unrecognised but with the likes of Scott Levi from ABC Central Coast and our local community station 2CCC giving our artists a go, I guess it is up to us to support those who support our locals.
Talk with your ears folks and let the pretend local stations know they need us more than we need them.

---

---

DR GOODVIBE: THE NEW BOHEMIA:

One of the very first bands I was to get excited about when Whats On Central Coast started was Dr. Goodvibe after hearing a rough demo and I have been promoting, supporting and shouting from the roof tops ever since about them. If you haven't had a chance to catch them recorded or live you are surely missing some uplifting, groovy, quirky, bluesy, positive and funky music therapy.

This is the third Goodvibe album and it is still just what the doctor ordered. From 2004 to now, this dynamic and talented duo have simply aged with grace, skill, and an amazing connection, and style.

This album lacks nothing and is Impressively complete with some of our best local musicians such as; Sean Steele (Psycho Taiko), Craig Morrison (kids On Congas) Wu Pu-Yu, Craig McMullen, King Rhythm Nick Baron, Greg Cole and more accompanying the base duo of Ed (Edu) Valk and Christian Marsh.
This album contains well written and intelligent original songs and deals with some of life's moments, and nuances from the point of view of a well centred content, happy and positive loving soul. It also has a moving and imaginative version of Sting's 'Roxanne'.

Have fun with Morris, take a moment to chill and enjoy the Steal Your Moments instrumental, love the associations in magazines and.....

If you are already a Goodvibe fan you will love this album just as much as the others; it's entertaining, thought and emotion provoking, as is usual with Dr Goodvibe, but this one has that extra raw-sugary lyrical and musical content that also sets it aside in a different way. The long term association with Ed Valk and Christian Marsh appears to have melded the minds of the writer and the hauntingly wonderful harp musician.

Hear some of the music from the new album from the Dr Goodvibe Website and see for yourself.

This is the best fun and most inexpensive heart, body, mind and soul therapy you will ever have.


---

© whatsoncentralcoast.com.au

---

---


Whats On Central Coast
is run by a true local, born in Gosford and is very proudly Central Coast & Australian owned and operated.

An extensive knowledge and a love of the area plus a genuine interest to promote all it has to offer is what sets Whats On Central Coast apart from the others.

So if you are looking for holiday, temporary or permanent Central Coast accommodation, a spot of Central Coast shopping, some brilliant Central Coast entertainment, a surf report before a dip in one of the many pristine Central Coast Beaches or a round of Golf followed by some fish and chips or maybe 5 star cuisine from one of the many Central Coast restaurants or take-away's you have definitely arrived at the right place..
We also have the resources to help with your wedding plans too!
Check the links above and also to the left and find all you'll need to enjoy a night out on the town or a whole holiday!

Welcome to my home town
---
~ THE GALLERY ~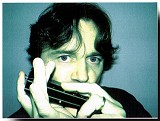 CHRISTIAN MARSH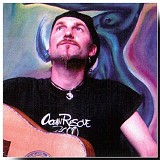 EDU VALK