central coast musicians reviews musos classifieds tuition showcases recording studios stores radio stations pa and lighting Simpson's solicitors

WHERE TO STAY hotels motels bed & breakfast caravan parks backpackers

SHOPPING markets & garage sales bateau bay square erina fair gosford tuggerah

TRANSPORT buses trains cars commuters

BITS n PIECES caterers whats on blog councils community public internet cafes testimonials advertise?

DETAILS - EYE ON YOU

EYE ON YOU - BIO


Eye On You:
EYE ON YOU have a Full cover show and generally do three brackets of 45 mins.

EYE ON YOU also do an Original show and have headlined and supported some great rock bands.

Some of the venues we have played at include the Annandale, Sandringham, Landsdowne, Avoca Beach hotel, Catho pub (Saturday night and Sunday shows quite often) Bateau Bay Hotel on numerous occasions, Grand hotel, Woy Woy Hotel, Orana hotel, Hamilton Station and Wickham Park Hotels amongst others.

We are a Rock band from the Sunny Central Coast and will travel anywhere for a gig. Our cover show bring together songs from the Classic rock bands of the 70's and 80's and blends them in with the rock bands of the 90's. Some of these bands listed below AC/DC, ANGELS, SCREAMING JETS, ROSE TATTOO, LED ZEPPELIN, BLACK SABBATH, DEEP PURPLE, FREE, BAD COMPANY, FOO FIGHTERS, GUNNS AND ROSES, SEX PISTOLS, ZZ TOP, QUEEN amongst others.

If a nuclear blast levelled Australia tomorrow, its likely that along with cockroaches, pub rock may be the only living thing to survive. Such is the appeal across generations x, y and beyond that pub rock continues to deliver when others genres have wilted and died.
And wearing the pub rock survivor tag proudly are the experienced locals who make up Eye On You.

Boasting an extensive and varied rock pedigree, the boys came together 5 years ago and have been gigging up and down the coast ever since. Their high energy riff driven rock echoes influences from Gunners, Fooies, Led Zepplin, Black Sabbath and Deep Purple, however they refuse to sit still.
Since recording their popular debut CD Scream at East Street Studio three years ago, they continue to evolve.

After a 2 year break, the return to the fold of original thumping bass player Trevor Yates was most welcome. Trevor who co wrote & played on their first studio album "Scream" has reunited with the boys and it's like he never left!
The rhythm section has just heated up a few notches.

Next time you notice the plates vibrating off the shelf, its not an earthquake. It means Eye On You have landed at your local pub and are delivering the goods like only they can.

The new 5 song EP is due out in October so Get into it.

You can find heaps of information on you tube - just type in "eyeonyou rock" or from the EYE ON YOU WEBSITE.

MICK DODD BENEFIT with Eye On You:
The cosmos was working well on Saturday 13th October 2012.

A band I have been eager to catch, at the Long Jetty Hotel, a venue I am happy to go to (it has coffee for after dinner and for non-drinkers) for a cause I was more than happy to support; perfect alignment!

Our local venue operators are pretty cluey and know a good thing - so when I am regularly listing a band in the gig guides I can be fairly certain they are at the very least pretty good.

Eye On You aren't pretty good - they were exceptionally good.

For the rock generation they play all those classic and favoured songs from the likes of Deep Purple, Black Sabbath, Led Zep, the Gunners and more - for the generation raised by the rock generation they again play all those classic tunes - can you see where I am going with this? This is the return of classic pub rock and it is still alive and kicking live music back into the hearts of punters.

These guys are well seated with each other; the driving rhythms from Glenn and Trevor, some well placed lead guitar from Al and the vocals and showmanship of Daryl make this band one well suited to any live gig, event or venue that calls for rock loving bums on seats and entertained and returning patrons.

From a reviewers point of view and an industry survival must, the band were well self promoted with a large banner/logo in place; you knew the name of the band. Don't ever take this for granted - I have seen a few performers/bands in my time and think hell they are great but who are they? No banner, not even an A4 piece of paper with the name in large bold font on it.
Not a good way to get a fan base started unless you just want your family and friends to be those fans alone.

Eye On You also had good sets of lighting for ambience, mood setting and dance floor activity not to mention great pics.
The set list was well planned and very effective too. I had to leave a little early and I will wonder until I get to catch a full gig just what awesome favourites I missed in the last set when the first ones had the dance floor busy from the start.
This band also looks like they have the right to play covers rock too. This is NOT a band just playing rock because it might be popular and to score an occasional gig - they do it well and they 'fit' it well. This will make more sense to you when you see them.

I must admit I do read many bios and the line in the bio of this band about the cockroaches and pub rock surviving a nuclear blast was catchy; little did I know how true it became watching and listening to this band; if they have anything to do with it, those rock classics and pub rock will not only never die but with a bit of luck be seen, heard and felt at a few more venues who may be a little unsure about who to hire for guaranteed results of punter satisfaction for many years to come.

Eye On You also do originals. Their debut CD 'Scream' from all reports is also a must have for the collection. I will have more on that at a later date.

An update on the results of the Mick Dodd benefit day/night will be posted as soon as it comes in. The days activities went really well, the kids had a ball and it was a full house in the evening.
---

© whatsoncentralcoast.com.au

---

---


Whats On Central Coast
is run by a true local, born in Gosford so it is very proudly Central Coast and Australian owned and operated.

An extensive knowledge and a love of the area plus a genuine interest to promote all it has to offer sets Whats On Central Coast apart from the other 'local' sites.

So if you are looking for holiday, temporary, or permanent Central Coast accommodation, a spot of Central Coast shopping, some brilliant Central Coast entertainment, a dip in one of the many pristine Central Coast Beaches followed by some fish and chips or maybe 5 star cuisine from one of the many Central Coast restaurants or take-away's you have definitely arrived at the right place.

Check the links above and find all you'll need to enjoy a night out on the town or a whole holiday!
Welcome to my home town.
---
~ THE GALLERY ~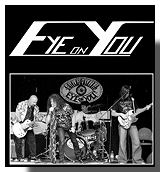 Eye On You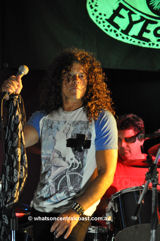 Daryl Granger from
Eye On You