central coast musicians reviews musos classifieds tuition showcases recording studios stores radio stations pa and lighting Simpson's solicitors

WHERE TO STAY hotels motels bed & breakfast caravan parks backpackers

SHOPPING markets & garage sales bateau bay square erina fair gosford tuggerah

TRANSPORT buses trains cars commuters

BITS n PIECES caterers whats on blog councils community testimonials advertise?


artist: bio - FENDER BENDERS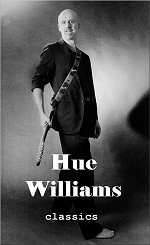 THE BIO


THE FENDER BENDERS:
The FENDER-BENDERS are an exiting band comprising two musicians who, over the years have performed with local and international acts too numerous to name.

In their own right, they have been working clubs and pubs all over the greater sydney area with great success.

Sep Martin convincingly sings the eagles, the doobie brothers, stevie wonder, rock standards, and plays rhythm guitar.
Hue Williams is lead guitarist and belts the crap out of the great pivotal guitar instrumentals, as well as howling and growling his way through major blues songs, rock and roll, funk, and carlos santana tunes.

The FENDER-BENDERS are also known for their spontaneous sense of humour.

They are not a stock car racing team: FENDER is the brand name of the quintessential rock guitar, played by HANK MARVIN of the SHADOWS, JIMI HEMDRIX, DEEP PURPLE, MARK KNOPFLER, and many others...

This band is not to be missed: they will knock your socks off!

Hue Williams also does a lot of solo work.



Some of the music:


rock
blues
funk
reggae
disco
latin
rockabilly
guitar instrumentals

Call Hue on 0412 838 403 or EMAIL HUE

Whats On Central Coast
is run by a true local, born in Gosford and is very proudly Central Coast & Australian owned and operated.

An extensive knowledge and a love of the area plus a genuine interest to promote all it has to offer is what sets Whats On Central Coast apart from the others.

So if you are looking for holiday, temporary or permanent Central Coast accommodation, a spot of Central Coast shopping, some brilliant Central Coast entertainment, a surf report before a dip in one of the many pristine Central Coast Beaches or a round of Golf followed by some fish and chips or maybe 5 star cuisine from one of the many Central Coast restaurants or take-away's you have definitely arrived at the right place..
We also have the resources to help with your wedding plans too!
Check the links above and also to the left and find all you'll need to enjoy a night out on the town or a whole holiday!


Welcome to my home town.
---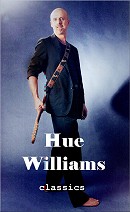 ~ Hue Williams~
FENDER BENDERS