central coast musicians reviews musos classifieds tuition showcases recording studios stores radio stations pa and lighting Simpson's solicitors

WHERE TO STAY hotels motels bed & breakfast caravan parks backpackers

SHOPPING markets & garage sales bateau bay square erina fair gosford tuggerah

TRANSPORT buses trains cars commuters

BITS n PIECES caterers whats on blog councils community testimonials advertise?

DETAILS

THE JACK DERWIN BIO

JACK DERWIN:


Australian Contemporary, Blues/Roots & Acoustic Artist

Jack Derwin is an original performer. He delivers music with drive and passion. His trademark is his timbered vocals, slide and percussive guitar, stomp box and haunting harmonica.
Based in Sydney, Jack has played at a variety of Blues and folk festivals, as well as touring extensively over the eastern coast of Australia, in both coastal and rural regions. He has toured Germany, USA, New Zealand and ASIA. He has a sound and style that seems to appeal to both the country folk, the sea dwellers and city folk alike. This appeal comes from the rawness and "roots" of his music. Jack solo, is as good as with any combo. The music is raw and stripped to its bare necessities; vocals, guitar, slide, blues harp and stomp box; synchronized together.
In addition to an accessible mix of originals, Jack stamps his own mark on songs by legendary artists. He has recorded several independent CDs, with airplay on country and Sydney radio stations.
Other performances have include Sydney's premier venue, The Basement for "Club Acoustica". Nominated twice for the "Chain Awards" for Australian blues vocalist of the year.
Visit the Jack Derwin Website for more information.

JACK DERWIN RELEASES ALBUM "COVERED ALL IN BLUE"
• Blues & Roots/Acoustic
• Location: AUSTRALIA-OCEANIA; Australia; New South Wales
• Record Label: Blue Pie Records
• Website: www.jackderwin.com.au

Jack Derwin's latest release "Covered All in Blue" fuses elements of folk, pop, rock and a little oldschool blues, yet is true to the proud Australian sound. It is an eclectic acoustic collection, inspired by travels with a guitar, woman, blue's harp and never wanting to get caught in the mainstream.

Songs such as Jonson Street, is descriptive and atmospheric about meandering along the beautiful walkways of Byron Bay and meeting its engaging characters. There is another song about the charisma and charm of the "The Rails"; a railway station with no train, but a bar with vibrant, alternative music lovers. Also added is "Covered all in Blue" the title track. This quintessential love song is about the relationship of two artists; the artistic garden designer and the musician. The haunting, Take me Back Home, is reflective of life in a harsh yet beautiful area of Australia and a yearning and need to revisit and connect with the spirit of this land inhabited originally by the Kamilaroi people. Walkabout Blues describes being caught between flooding plains and the nearest town; being "stuck in mud where there should be grass, the relentless sky just buckets down".

Fueled with passion and filled with all styles of instrumentation, you will be blown away by the musicality of harmonicas, slide guitar and saxophone accompanied with chords by keyboard and guitar by accomplished musicians. Jack's stomp box adds a percussive sense to the album alongside the acoustic guitars, which are used as a multi-lingual instrument throughout the album, a talent which is executed by Jack to the finest degree..

Whats On Central Coast
is run by a true local, born in Gosford and is very proudly Central Coast & Australian owned and operated.

An extensive knowledge and a love of the area plus a genuine interest to promote all it has to offer is what sets Whats On Central Coast apart from the others.

So if you are looking for holiday, temporary or permanent Central Coast accommodation, a spot of Central Coast shopping, some brilliant Central Coast entertainment, a surf report before a dip in one of the many pristine Central Coast Beaches or a round of Golf followed by some fish and chips or maybe 5 star cuisine from one of the many Central Coast restaurants or take-away's you have definitely arrived at the right place..
We also have the resources to help with your wedding plans too!
Check the links above and also to the left and find all you'll need to enjoy a night out on the town or a whole holiday!

Welcome to my home town
---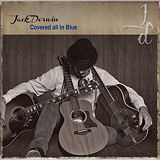 Jack Derwin
Covered All In Blue