central coast musicians reviews musos classifieds tuition showcases recording studios stores radio stations pa and lighting Simpson's solicitors

WHERE TO STAY hotels motels bed & breakfast caravan parks backpackers

SHOPPING markets & garage sales bateau bay square erina fair gosford tuggerah

TRANSPORT buses trains cars commuters

BITS n PIECES caterers whats on blog councils community testimonials advertise?

BIO - ARTIST .. ROCWATER

MEMBERS:
DUANE MARNELL: Vocals, guitar
SIMON MELNYK: Keyboards, trumpet, percussion, vocals
BRENT MURPHY: Guitar, harp, vocals
DAVID TRAINA: Drums, Percussion
ANDY FELTON: Bass

GENRE:
Soul Country Jazz Reggae; Originals

THE BIO

ROCWATER:
Rocwater, an original band from the Central Coast of NSW, is based around the songs, vocals and guitar of Duane Marnell.

Rocwater's sound features 3 part vocal harmonies, a blend of acoustic & electric guitars, keys, trumpet, mandolin and harmonica, all driven by a tight force of drums, bass and percussion.

Combining the traditional elements of Americana & alternate country, funk, blues, soul, and folk with the sounds and appeal of popular contemporary songs, Rocwater can't really be pigeon-holed into any one genre. Their music is fresh and friendly, creating a concoction of new musical blends which work so effortlessly, that the resulting songs have a timeless feel about them.

Late '05 Rocwater performed at the 1st Coastfest at the Gosford Showground's and the Peats Ridge festival where they launched their home-recorded EP 'Happy at Home'.

'06 / '07 has seen the band working locally at The Beachcomber, Davistown RSL, Brackets & Jam, Cambridge Hotel, Avoca Theatre (benefit show), Key Largo, Kantara House, Laycock St. Theatre 'Supper Club', a full house at Lizotte's Restaurant, Kincumber and Main Stage at the 2nd Coastfest and the Peats Ridge Festival, as well as performing 'live to air' on ABC 92.5 with Scott Levi, StarFM and 2CCC.

In October '06 Rocwater picked up the 'Central Coast Broadcaster's Choice' award at the 1233 ABC Newcastle Music Awards and performed a special live to air for the StarFM Breakfast Crew from Westfield Tuggerah.

They now have over 40 original songs, with more constantly brewing, and a live show that encompasses all the elements of the Rocwater experience. From a tender acoustic interlude......to tongue in cheek piss-takes & ad lib theatrical storytelling......through to rockin' funkin' booty shakin' grooves....... Rocwater never fail to entertain.

The band are currently recording their debut full length CD and are planning for a Feb '08 release and tour to coincide.

If u like the sounds of.......The Band, Ben Harper, Ryan Adams, Gomez, The Beatles, Jeff Buckley, Crowded House, Pete Murray, John Mayer, Jack Johnson & Paul Simon...then u will love the sounds of Rocwater.

Rocwater are:
Duane Marnell lead vocal & guitars
Simon Melnyk keyboards / trumpet / percussion & vocals
Brent Murphy guitars / mandolin / harmonica & vocals
David Traina drums & percussion
Andy Felton bass

MEDIA QUOTES:
"Following on from Missy Higgins and The Waifs - Rocwater - the next big ABC discovery."
Scott Levi - ABC Central Coast.

"Rocwater - Central Coast's secret find and I predict the next big act to explode on the Australian Music Scene. The songs on their debut album 'Happy at Home' are so dangerously addictive - you can't stop singing them - they stick to the roof of your mouth like peanut butter."
Brian Lizotte - Live @ Lizotte's

"[Rocwater's] album has been on my mind since I first heard it.
A relaxed but confident debut album; Duane Marnell's appealing vocals, the uncluttered arrangements and the use of trumpet and harp add to its inventiveness. Rocwater is one of my happy discoveries of 2006."
Jaslyn Hall - Limelight Magazine.

"Rocwater's music is some of the best new music I have heard in that it actually has a definitive structure. This differs wonderfully from other modern music which seems to have a short paraphrase repeated seemingly endlessly."
Michael Brophy(15) - Gosford High

"…they're not really Roots, Americana or Alternate Country, yet there are elements of all of the above in their gentle rock sensibility, mixed in with a strong sense of melody and even a touch of funk swirling in the back of the edgy 'Cheats and Lies'…from the lazy 'Happy at Home'…to the achingly poignant 'Repeating the Circles'. It's just a great bunch of songs from a group of players with the sensitivity to deliver them with the intelligence they deserve.
Michael Smith - CD Review Drum Media 2/5/06.

---
HAPPY AT HOME

TRACK LISTING

1) Happy At Home

2) Beautiful As You

3) Good Day

4) Cheats & Lies

5) Winding Down

6) Repeating The Circles

7) Playin' On The Town

8) Goodbye My Love

9) Candy - bonus track

All songs written by Duane Marnell except 'Candy, written by Simon Melnyck

ROCWATER - HAPPY AT HOME:

You know that feeling when you wake in the morning and your head is a melting pot of thought… well I woke the other morning to the words and music of Rocwater's 'Baby I Love You' in my head. Surprised, yes but on reflection, little wonder really.

I have been so excited with this new band and its talents that the CD is often on repeat for most of the day, it really is THAT good.

I took the CD to a fellow music industry veteran and long time friend for him to share the excitement and was not dumbfounded to learn he had seen two of these guys (Duane and Simon) in the early days of last year at a small gig and thought then they really had something great on the boil. He picked the same tracks I had as commercially viable tracks and thought that the 'bonus track' was a definite candidate for triple J and a number one spot on their charts.

The Rocwater 'Happy At Home' CD shows an enormous amount of potential for greatness. The maturity, the vocals and the music all combine for a brilliant little package of what a first time listener would be forgiven for thinking was an already charted album.

The added bonus with Rocwater is the sheer enjoyment of their live performances as well. They are entertaining as well as being entertaining. Just to catch a great band live on stage is fantastic but these guys also have a knack for grabbing your focus and like a tenacious pup with a bone won't let it go….

It's wicked really, but when so much enjoyment stops it leaves you wanting more.

Whats On Central Coast
is run by a true local, born in Gosford and is very proudly Central Coast & Australian owned and operated.

An extensive knowledge and a love of the area plus a genuine interest to promote all it has to offer is what sets Whats On Central Coast apart from the others.

So if you are looking for holiday, temporary or permanent Central Coast accommodation, a spot of Central Coast shopping, some brilliant Central Coast entertainment, a surf report before a dip in one of the many pristine Central Coast Beaches or a round of Golf followed by some fish and chips or maybe 5 star cuisine from one of the many Central Coast restaurants or take-away's you have definitely arrived at the right place..
We also have the resources to help with your wedding plans too!
Check the links above and also to the left and find all you'll need to enjoy a night out on the town or a whole holiday!


Welcome to my home town.
---
~ THE GALLERY ~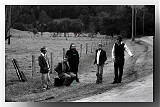 ROCWATER
(Image by Ryan Heywood)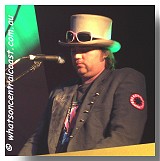 SIMON MELNYK