central coast musicians reviews musos classifieds tuition showcases recording studios stores radio stations pa and lighting Simpson's solicitors

WHERE TO STAY hotels motels bed & breakfast caravan parks backpackers

SHOPPING markets & garage sales bateau bay square erina fair gosford tuggerah

TRANSPORT buses trains cars commuters

BITS n PIECES caterers whats on blog councils community testimonials advertise?

BITS n PIECES caterers whats on blog councils community public internet cafes testimonials advertise?

OTHER PROJECTS OF THIS PERFORMER
ARTIST: BIG RHYTHM

GENRE:
Rhythm, Soul and Blues

BAND MEMBERS:
PETER HEALY: Vocals, guitar, harp.
PHIL KING: Hand drum & percussion
DAVID UNDERWOOD: Keyboards
BILL ROBINSON: Bass

GIG REVIEW

Memorial Park Stage - Water Festival


The biggest recent installment yet that I have seen of Peter Healy's BIG RHYTHM, in fact it was huge rhythm!

At one time there were seven performers giving their all. The line-up for this exceptional version of big rhythm included the mercurial Peter Healy on guitar, and vocals; Phil King on djembes and rhythm percussion; Bill Robinson on bass; Dave Ward on sax; Lenny Sawyer on drums and the effervescent David "Krusty" Underwood on keyboards.

It would be remiss not to give a special mention also an excellent vocal performance by Mr. Sawyer Senior on the song "Train" with Peter Healy.

Wonderful entertainment. We are so blessed to have these guys on our own doorstep.

REVIEW - CD: FRESH - BIG RHYTHM

Fresh © Peter Healy Music (except + © P. Healy / S Smillie)
BIG RHYTHM
Peter Healy; Bill Robinson & Phil King

TRACKS:

| | | |
| --- | --- | --- |
| 1) Blood and Wine | 2) Lucky Country | 3) Cold Heart |
| 4) Black Car* | 5) Hurricane* | 6) Whatcha?* |
| 7) Air to Breathe* | 8) Moondog Blues*+ | 9) Sally* |


GUEST PERFORMERS:
Phil Manning (guitar, track 8)
Julia Parker (vocals, guitar; tracks 4 6 7 8)
Peter Thams (bass and drum loops, keyboards) *
Dave Ward (saxophone) *
Terry Cousens (djembes) *
Joanne Heldon (vocals) *
Karen Court (vocals) *
Lisa Aston (vocals) *
Beth Hamilton (vocals) *
Tracks 1 -3 recorded at Skylab Studios, SYDNEY; P & E by Dave Russell
* Mastered at Sherwell Studios, GOLD COAST; P & E by Peter Thams.




OUR THOUGHTS:
The name says it all. The music is punchy with no TKO'S and the rhythms will stay in your head for ages. The lyrics are an interesting mix of love, views and life.

Award-winning writer Peter Healy has penned an interesting collection to say the least! Some are thought provoking, some funny and there are some that will remind you of your own life.

Overall the album is easily entertaining. No tracks there to skip … you'll want to hear them all. Currently back in the studios in SYDNEY the next little gem is on the way - and these little ears can't wait!

---

BIG RHYTHM - NEW YEARS EVE 2004- REVIEW

Yesterday is another word for memories.

This is what NYE celebrations were at The Entrance on Friday - a mixture of hope, support, compassion and entertainment.

The day started early for many, 6am to be exact. The sound guys, maintenance people, the stall holders busily prepared for the day and night ahead; the police and security officers went over plans and tactics. All the while most of us were either waking up, sleeping in or working our normal lives.

Friday was also a day filled with amusement rides, eateries, stalls, clowns and laughter echoing across the parks.

Read more on BIG RHYTHM from the New Years Eve 2004 review.
---

© whatsoncentralcoast.com.au

---

---


Whats On Central Coast
is run by a true local, born in Gosford and is very proudly Central Coast & Australian owned and operated.

An extensive knowledge and a love of the area plus a genuine interest to promote all it has to offer is what sets Whats On Central Coast apart from the others.

So if you are looking for holiday, temporary or permanent Central Coast accommodation, a spot of Central Coast shopping, some brilliant Central Coast entertainment, a surf report before a dip in one of the many pristine Central Coast Beaches or a round of Golf followed by some fish and chips or maybe 5 star cuisine from one of the many Central Coast restaurants or take-away's you have definitely arrived at the right place..
We also have the resources to help with your wedding plans too!
Check the links above and also to the left and find all you'll need to enjoy a night out on the town or a whole holiday!

Welcome to my home town.
---
~ THE GALLERY ~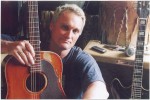 Peter Healy
Lenny, Krusty, Bill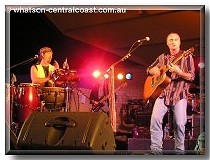 Phil & Peter

Dave

Lenny