central coast musicians reviews musos classifieds tuition showcases recording studios stores radio stations pa and lighting Simpson's solicitors

WHERE TO STAY hotels motels bed & breakfast caravan parks backpackers

SHOPPING markets & garage sales bateau bay square erina fair gosford tuggerah

TRANSPORT buses trains cars commuters

BITS n PIECES caterers whats on blog councils community testimonials advertise?

What can we do in the School Holiday's on the Central Coast?
Too Easy!
The 2017 Spring School holiday:

23rd September to 8th October
information is being updated as it arrives;
please check back for updates


BOOKMARK
this page to keep up to date for the School Holidays
as this page is updated as the information comes in!
SCHOOL HOLIDAYS ALL YEAR ROUND

There is so much fun to be had and things to do for families and kids on the Central Coast all year round.
In the holidays you may just need a few more choices to keep them entertained

Some of these are open all year round!

---

SLOTZ-A-FUN :
Everybody loves Slot Cars!

Slotz-A-Fun is a family run business specialising in creating a family friendly environment.

We pride ourselves on providing a safe, fun and entertaining atmosphere for people of all ages to come and enjoy slot cars.

We have 4 Tracks, a total 26 Lanes.
The two largest tracks have full computerised lap timing and all four tracks have professional hand controllers

We encourage our customers to test their skills on all 4 tracks.

We have a large range of hire cars available or you are welcome to bring your own - 1/32 scale slot cars.
We also have a fully stocked shop with all the major leading brands of slot cars, sets, accessories and spare parts. These include : Scalextric, Ninco, Carrera, Fly , SCX. Our spare parts include: tyres, motors, gears, axles and wheels, magnets, braid etc.

Drinks, chips and confectionery are available for sale - or tea and coffee are available free of charge.



School Holiday special! print out the above coupon and take it to the friendly staff at Slotz-A-Fun for a very special price on your visit


* Inernet Explorer; Right click the image - press print picture
* Firefox: Right click the image - press Copy then print the Image
* Chrome: Right click the image - press View in new tab then print the picture

The Slot Car Centre is a great place to hold your next birthday party, kids functions, group activity or corporate event - see here for more details - You can even print off your OWN invitations.

Address 9/8 O'Hart Close, Charmhaven
Phone 0243924162

---

GOSFORD HOBBIES A BIG WORLD OF FUN FOR EVERYONE:
Gosford Hobbies for things they love to do!

Be prepared for the holidays or just grab the perfect gift for a friend or loved one who has a hobby, from Gosford Hobbies.

Gosford Hobbies have been on the front line of the hobby world since 2002 and love thier hobbies, and their customers obviously feel the same as they come back time and time again. They not only sell hobbies, but also help customers enjoy them with their Modelling Club.

So pop in and see them when you need some hobby gear, or if you cannot make it to the beautiful NSW Central Coast, check out the Online Hobby Shop where you can peruse the entire range from the brands they sell.

---

CHITTY CHITTY BANG BANG :
WMTC presents Chitty Chitty Bang Bang

Originally written for his son, Ian Fleming's book became the much loved 1968 film Chitty Chitty Bang Bang.

A sensational score by the renowned Sherman Brothers (Richard and Robert) includes such unforgettable songs as "Truly Scrumptious", "Toot Sweets", Hushabye Mountain", and of course the Oscar-nominated title song, "Chitty Chitty Bang Bang"

SEPTEMBER
22nd - 7.30pm
23rd - 1pm & 7.30pm
26th - 10.30am
27th - 10.30am
29th - 7.30pm
30th - 1pm & 7.30pm

---

THE ENTRANCE SCHOOL HOLIDAY FUN:
The Entrance Waterfront - All from 10am to 1pm

Waterfront Plaza

Monday 25th and Tuesday 26th September
Pop Up City - Wannabees

Wednesday 27th September
Bricks 4 Kids - Lego activity

Thursday 28th September
Dreamworks Trolls - Memorial Park
Show 11am and 1pm
Meet and Greet 12 noon

Friday 29th September
Radleys Petting Zoo

Monday 2nd October
Bricks 4 Kids - Lego activity

Tuesday 3rd October
Science Show - Rock Sloth

Wednesday 4th October
Jo Jo's Party Hire Roving Magician

Thursday 5th October
Bubbly Life Monster Bubbles - Memorial Park

Friday 6th October
Radleys Petting Zoo

---

WELCOME TO WONDERLAND:
Deluxe Art is having an Event that will surely impress.

From lollies to cupcakes to whimsical artworks created by profound Australian Artists!

Transform your kids room into something spectacular, whilst also entertaining them during the school holidays!

The Event will benefit the Central Coast Kids in Need foundation! For every wall art purchase 5% will go towards the local charity!

So head down to our Erina Store to provide for a great cause!!??

Location: Unit 1/160 The Entrance Rd, Erina New 2250
Phone: (0)2 4342 4993
3rd to 8th October

---

CLUB UMINA SCHOOL HOLIDAY FUN:
Club Umina has some School Holiday fun for the lidlets in September and October
Wednesday 27th September
Kids Movie

Friday 29th September
Friday 6th October
Kids Bingo

Wednesday 4th October
Kids Disco

---

ERINA FAIR SCHOOL HOLIDAY FUN:
Baby Animal Nursery & The Snaketails Show
Animal encounters - The Baby Animal Nursery

From Monday the 25th to Friday the 29th of September - 11am to 3pm daily
Get up close and personal with a host of furry friends!

The Snaketails Show
The 25th and the 26th of September - 10am, 12pm and 2pm
Join Bob for a snake handling adventure as he builds an understanding of reptiles in our environment.

Monday 25 September: 11:00am - 3:00pm
Tuesday 26 September: 11:00am - 3:00pm
Wednesday 27 September : 11:00am - 3:00pm
Thursday 28 September : 11:00am - 3:00pm
Friday 29 September : 11:00am - 3:00pm

Pot of Colour Craft and Plasterfun
Pot of Colour Craft
Monday 2nd to Friday the 6th of October - 11am – 2pm daily
Kids can paint a terracotta pot and fill it with a plant-full-of-colour to take home and help it bloom

Plasterfun
Thursday 5th to Saturday the 7th of October - 9:30am-2:30pm daily
Choose from a large variety of moulds to enjoy. Fun for young and old
Centre Court

Monday 02 October : 12:noon
Tuesday 03 October : 12:noon
Wednesday 04 October: 12:noon
Thursday 05 October : 12:noon
Friday 06 October: 12:noon
Saturday 07 October: 12:noon


---

SCHOOL HOLIDAY CAMPS:
Sterntaler Equestrian Services School Holiday Camps

Enjoy a ½ day ($55), Full Day($85), 2 Day ($230) or 5 Day ($575) camp these school holidays at Sterntaler.

Come and brush and feed the horses, learn to saddle up the ponies and have 2 riding lessons a day in a group.

We play games, learn to ride and jump.
Bring your swimmers and jump in the pool.

For the 5 day camp we take the horses to the beach for 1 day.
Overnight stays and all food included.

We are open every day and also offer ½ hour ($45)and 1 hour ($65) private lessons.
For more info call/text 0412220388.

WEEKEND STAY PROGRAM
We also offer a Weekend Stay Program, perfect for mums and dads getaway to the vineyards and drop the kids of at Sterntaler on the way.

We can do 2 nights (drop off Friday afternoon/night or one night drop /off Saturday morning) and pick up the kids on the way home.

This is the perfect experience for any child to:
Enjoy living on a farm and the healthy atmosphere of the stable Interact with the animals – horses, chickens, dogs, cats and geese Make friendships

Enjoy learning in a friendly environment with experienced instructors Learn - to ride, jump, feed and tack the horse

Sterntaler has been in business for over 15 years in the Hunter Valley.

Sterntaler Equestrian Services
814 Buchanan Road, Buchanan
Phone – 0412 220 388

---

SCHOOL HOLIDAY ACTIVITIES:
PCYC - a fun and safe environment

Events for Winter Holidays to be advised

PCYC Umina Beach
101 Osborne Ave
Ph 4344 7851 or email Martin Eddy - MEddy@pcycnsw.org.au

---

AMAZEMENT FARM AND FUN PARK: Good old fashioned fun in the outdoors:
The School Holidays are here... Amazement will be Open Every Day (Weather Permitting) of the holidays, so for some good old fashioned fun in the outdoors come on out and visit our cute varied farm animals, mazes, kids playground, lots of activities and sporting games and more.

It's a place to cherish the moments we all get to spend together.

---

ARCHERY TAG: Armstrong Tag Archery

Archery Tag is the newest and hottest family friendly combat sport that can be played indoors or out and utilises archery with patented foam-tipped arrows to play the game. The game is played with two opposing teams. The object is to knock out all of the targets in the oppositions field or elimitate all opposing players by hitting them with an "Archery Tag" arrow.

Armstrong Tag Archery is the first business in Australia to conduct Archery Tag games.

We are located in NSW on the Central Coast at Tumbi Umbi. We are approximately 1 hour north of Sydney. We do conduct regular Saturday open days from 10am.

We will travel to your events fetes, parties, corporate bonding days, school sports etc. Or book our playing field.

Address: Adelaide St Tumbi Umbi NSW 2261
Phone: 02 4389 2606
Email: info@armstrongtag.com.au

The Entrance Town Centre

MORE FUN

HORSE RIDING CAMPS:
School Holiday Horse Riding Camps
During school holidays, Glenworth Valley's horse riding camps offer children aged 5-18 years the opportunity to see what it is like to own their own horse.

Glenworth Valley's camps are graded so as to maximise enjoyment of all participants. Our camps are extremely popular and cater for the complete beginner to the advanced pony club rider. The camps offer various sessions each day with each session in accordance with a training plan that includes grooming, saddling, ground control, walking, trotting and cantering, jumping, sporting, mounted games and scenic trail rides through rock pools and rainforests. As riders advance we will progress to lateral movement, rounding and collecting.

Children are required to bring their own food, drinks, sunscreen, a sun hat, suitable sun wise riding attire (such as a long sleeve shirt), waterproof rain jacket and a warm jumper for the day.

Swimmers and a towel are also recommended for summer camps.

TREE TOP ADVENTURE PARK:
Within the beautiful site of Ourimbah State Forest.
Enjoy a unique experience high in the trees.

Tree Top Adventure Park consists of 76 challenges in the tree tops, where participants can slide down Flying Foxes, move from tree to tree on suspension bridges and enjoy many other exciting activities up to 15 metres above the forest floor!

Ourimbah State Forest
1 Red Hill Road, Wyong Creek
Phone: 02 4025 1008 (Please keep trying the phone is not disconnected)

Email

for more information!

---

AQUA FUN ON AVOCA LAKE:


Whether you are visiting the Central Coast or are a resident, a wonderful day on the lake is to be had at Avoca!

aquafun have a huge selection of exciting and modern watercraft including;
•Pedal-Boats - Single, Double or Quadruple!
•Kayaks - Single, Double, sit-in or sit-on. Quality & Stability.
•Surf Ski's - Zippy, fun and incredibly easy for kids to learn on.
•NEW - They now hire Stand Up Paddle Boards

They cater for all ages, levels of fitness and experience.

With safety a priority, our crafts are stable and lifejackets are provided free of charge. Complimentary sun-screen is also available.

Their qualified and accredited kayak instructor is available to show you everything you need to know to have a great safe day out on the water.

See the aquafun Website for more information

---

THE AUSTRALIA WALKABOUT WILDLIFE PARK:


The Australia Walkabout Wildlife Park is home to most of Australia's wildlife, from dingoes to devils, and wombats to flying foxes, and so many more.

There are daily animal interactions and bush lessons. You can visit the parks ancient Aboriginal sites and learn how to connect with the land.
There is a Mini Farmyard and they do birthday parties too!

9am to 5pm Every day all year round (except Christmas Day)

Australia Walkabout Wildlife Park
2375 Peats Ridge Road & Darkinjung Road
Calga NSW
Phone: (02) 43751100
E-mail: info@walkaboutpark.com.au
Website

---

LASER BLAST LASER-TAG:
LASERBLAST is the Central Coast's Hottest & Biggest Laser-Tag Entertainment Centre.

At LASERBLAST, you and your friends will be tested as you combat each other with the latest State of the Art – World Beating Phasers and Vests as well as the huge ever-changing, multi-level, purpose-built, hi-tech arena. You will need all of your survival skills..

We are available for: Birthday Parties – Sporting Groups – Great Holiday Fun - Staff Functions - Casual Play - Fundraising

• We have the Largest Arena in NSW outside of Sydney. The arena has 2 genuine storeys of about 600 square metres of playing space. Ground Floor of about 350m2, 1st Floor about 250m2 + 3 Ramps. It's also the ONLY 2 storey arena on the Central Coast. More challenging & More Fun!
• Up to 30 people can play at one time.
• Up to 9 Teams with 9 different colours can play at one time.
• Seriously good looking Phasers - Not toys!
• Personalised Real Time Score Screens on Every Phaser, tracking your every shot.
• Large Public Real Time Score Screen and 8 Arena Cameras track and monitor play.
• Large carpeted public space and have housed over 130 people inside, under cover.
• Membership with awesome benefits. Over 1700 Members can't be wrong!
• Junior and Senior Member Nights.
• Over 25 different challenging Game Types, and growing.
• Best Fun Parties! We have cared for over 1400 Parties in our 4 distinctive Party Rooms.
• Wheel Chair Friendly. We cater for people of all levels of ability.
• Easy Parking right outside for over 50 cars. Bus/coach friendly street access.
• Excellent venue for School Sport, Vacation Care and Team Building Groups.
• Fully Air-conditioned for all year round fun.
• Wyong Council Approved Venue - Certification for DA & CC.
• NO Waiver required to be Signed - A Very Safe Venue
• The best Family Friendly staff & venue.

Just bring your friends and family and we will look after you from start to finish.

Enjoy our friendly service. We look forward to seeing you soon.
Bookings are Encouraged on 4392 5278
Unit 6 132 Chelmsford Rd Charmhaven

AND DON'T FORGET ABOUT THESE...

Aside from the regular family entertainment at The Entrance Waterfront there is also Pelican feeding happening daily at 3:30pm




The regular activities Umina Beach and Bateau Bay PCYC have on the roster are;
gym sessions, tiny tots, boxing circuits, junior and senior boxing, school sports, traffic education, drama and discovery.
.......


The Central Coast PCYC's are located at:

101 Osborne Avenue,

Umina Beach

. Enquiries Tim - 4344 7751.

The Entrance Road

Bateau Bay.

Enquiries Jonathan

4332 7000

..........

More Useful Links

What's On Kids page -
Things to do and see
and play all year round




Need food?
Find a restaurant here
© whatsoncentralcoast.com.au

---

Slotz-A-Fun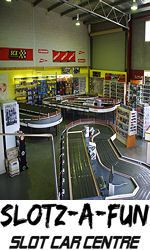 Print out the coupon to the left for a very special price on your School Holiday visit
---

GOSFORD HOBBIES
Your Central Coast Hobby Specialist Store
Gosford Hobbies is one of Australia's leading shops specialising in a huge range for the hobby enthusiast; from model auto sports to doll houses
---