central coast musicians reviews musos classifieds tuition showcases recording studios stores radio stations pa and lighting Simpsons solicitors

WHERE TO STAY hotels motels bed & breakfast caravan parks backpackers

SHOPPING markets & garage sales bay village erina fair gosford tuggerah

TRANSPORT buses trains cars commuters

BITS n PIECES caterers whats on blog councils community public internet cafes testimonials advertise?

DETAILS

TWANG THE DRUM - THE REVIEW

TIM GAZE AND ROB GROSSER:




| | |
| --- | --- |
| 1. A Life Gone By | 6. Being Alive |
| 2. On A Roll | 7. Reason To Cry |
| 3. North Of The Border | 8. Don't Torture Me This Way |
| 4. Smugglin' Joe | 9. New Days Old Ways |
| 5. Never Too Late | 10. Desert Lies |



TWANG THE DRUM - All songs Gaze/Grosser.

Recorded at DisgraceLands Studios, Sydney.

This from the Big Rock Catalogue;...
"Tim Gaze & Rob Grosser - Twang the Drum BRCD/Dist23 $25.00
Tim Gaze and Rob Grosser have gone back to their roots of rock. Not too long after finishing their last album, (The Hoochie Coochie Men's "Danger White Men Dancing", featuring Jon Lord (Deep Purple), Ian Gillan (WhiteSnake), Bob Daisley (Ozzy Osbourne), Jimmy Barnes and Jeff Duff), Tim and Rob started to write a new batch of songs, resulting in their latest release, "Twang The Drum". The guys went back to basic, Tim cranking up his Marshall amp and playing his Les Paul guitar, and Rob getting the most from his various acoustic and electronic drum kits. The end result is a rock album of high energy with some great emotive playing."

With the semi demise of BANDS playing in many our pubs and clubs in comparison to the brilliant pub rock of the 80's this album picked me up and sent me back to a place of such good memories and the reminder of a wanting for the same to return;
Great, gritty, gratifying, genuine, gutsy rock. Ahh…

From the 'GOTCHA' first notes, this album is a mix of rock – some ballads, some gutsy, some bluesy, some in between but consider it granite - solid as!

With two such accomplished, sought after and extremely talented musos, this album was going to be a hit from its earliest conception. It is a must for those lovers of good ole Aussie Rock.

This album is laden with such brilliant drum and guitar riffs you are unable to forget that these two gentlemen are the basic virtuoso's in their field.

The gutsy first track, 'A life Gone By' is a clincher that keeps the aural avenues open to the following tracks that are varied both lyrically and musically. The 'roots' of Tim and Rob are both evident and well appreciated in this collaboration on this album.

It is no wonder they are sought after by (and have collaborated with) so many national and international stars.
Not to mention being members of successful bands such as Rose Tattoo, Tamam Shud, Ariel, The Aliens, Jeff St John Band and so many more.

If you want to do a favour for a friend or yourself - grab this album - it will be money very well spent!

Whats On Central Coast
is run by a true local, born in Gosford and is very proudly Central Coast & Australian owned and operated.

An extensive knowledge and a love of the area plus a genuine interest to promote all it has to offer is what sets Whats On Central Coast apart from the others.

So if you are looking for holiday, temporary or permanent Central Coast accommodation, a spot of Central Coast shopping, some brilliant Central Coast entertainment, a surf report before a dip in one of the many pristine Central Coast Beaches or a round of Golf followed by some fish and chips or maybe 5 star cuisine from one of the many Central Coast restaurants or take-away's you have definitely arrived at the right place..
We also have the resources to help with your wedding plans too!
Check the links above and also to the left and find all you'll need to enjoy a night out on the town or a whole holiday!

Welcome to my home town
---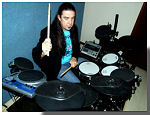 Rob Grosser