central coast musicians reviews musos classifieds tuition showcases recording studios stores radio stations industry news & issues Simpsons solicitors

WHERE TO STAY hotels motels bed & breakfast caravan parks backpackers

SHOPPING markets & garage sales bay village erina fair gosford tuggerah

TRANSPORT buses trains cars commuters

BITS n PIECES caterers whats on blog councils community public internet cafes testimonials advertise?

REVIEW - ARTIST - HIP SISTER

MEMBERS:
NARELLE
JILL
CAROLYN

GENRE:
Pop Rock covers

THE REVIEW

HIP SISTER: Bateau Bay Hotel:

21.11.2004:
Myself and a good friend ventured to, yet again, the old Bateau Bay Hotel, on a Sunday afternoon. The band to be playing was mentioned on a prior occasion by another old friend, Andy Mac. My sincere appreciation goes to him and his great taste!

Hip Sister. This is a duo trio combo of Narelle, Carolyn and Jill. We caught the Narelle and Carolyn duo on Sunday afternoon and were lured to the scene by what was a great rendition of a Norah Jones song. We became instantly aware of the Hammond XB2 and knew we were in for a treat.

I appreciated the enthusiastic talents of Carolyn on her keyboards and was even more impressed when Krusty gave her the big thumbs up as well! No small praise coming from the 'master'! Even if he was a tad shy in accepting the invite from Carolyn for a boogie duo on the keys! Didn't she get them going!!!

The girls were excellent. Narelle has a beautiful and passionate voice and sings a variety of songs from the Zombies to Rikki-Lee Jones. They play and sing with real feeling which is a bonus to us on the other side of those fold backs. It gets you involved, interested and keeps you entertained. We missed the first set and most of the original works but the girls threw in some wonderful words and music from the heart and soul of Carolyn.


Whats On Central Coast
is run by a true local, born in Gosford and is very proudly Central Coast & Australian owned and operated.

An extensive knowledge and a love of the area plus a genuine interest to promote all it has to offer is what sets Whats On Central Coast apart from the others.

So if you are looking for holiday, temporary or permanent Central Coast accommodation, a spot of Central Coast shopping, some brilliant Central Coast entertainment, a surf report before a dip in one of the many pristine Central Coast Beaches or a round of Golf followed by some fish and chips or maybe 5 star cuisine from one of the many Central Coast restaurants or take-away's you have definitely arrived at the right place..
We also have the resources to help with your wedding plans too!
Check the links above and also to the left and find all you'll need to enjoy a night out on the town or a whole holiday!

Welcome to my home town.

---
~ THE GALLERY ~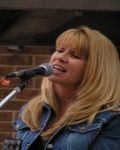 NARELLE