artists + bands reviews musos classifieds music tuition recording studios stores radio stations

WHERE 2 STAY hotels motels b & bs caravan parks backpackers

SHOPPING bay village erina fair gosford tuggerah

TRANSPORT buses trains cars

BITS n PIECES caterers real estate agent councils testimonials advertise?

ARTIST BIO AND REVIEW - KIM DEWAR




ARTIST NAME :


KIM DEWAR- Singer Songwriter
GENRE: Contemporary/Folk/Jazz

DISCOGRAPHY:
A wretch Like Me

WEBSITE
KIM DEWAR - MYSPACE



KIM DEWAR - THE BIO

KIM DEWAR - THE STORY :

Hailing originally from Melbourne, Kim Dewar now resides on the Central Coast of New South Wales.

In 2007 Kim graduated from Wesley Institute, coming out with a Bachelor of Music. 2007 also meant a CD release and acceptance into the Harbour Agency.

Kim likes animals, running around, people watching, gory operations, bugs and pretending to be cool.

Kim's musical childhood, or lack there of, consisted of being spoon fed music from bands such as Toto, Dire Straits, Queen, Rickie Lee Jones and Elton John, just to name a few. A father's taste in music is always so essential to the development of a child…

Kim has an eclectic taste in music, a few examples being Evanescence, The Waifs, Kristin Berardi, George, Damien Rice, The Dresden Dolls and Rickie Lee Jones.

The music of Kim Dewar is emotive and contemplative. Solo acoustic guitar and voice means a raw and bare sound, which brings out her melodies. Kim is all for her lyrics and sings to tell a story and provoke emotion in her listeners.

KIM DEWAR - THE REVIEW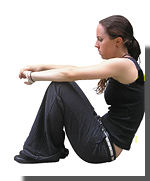 KIM DEWAR - CD REVIEW:
A most welcome and blessed improvement in the patient has granted this carer a most precious opportunity to catch up on a few overdue reviews.
Kim Dewar's CD was at the top of that list.

A visit from family had a guessing game on - Is it Dido? Is it Rikki-Lee, Judy Tzuke? (I woudn't have thought they would have remembered HER!). Is it... on and on they went. Our own little trivia afternoon.

Such are the skills of this young lady. The majority of the tracks on this CD are just wonderful in their composition, production and performance.

The songs are presented in a soulful, often quirky and acoustic format and are likely to hit a similar life scenario with a variety of listeners, adding to the 'connection' twixt performer and listener.
Others are tales that, possibly, as they are well written and structured, are
almost enchanting.
The vocal deliverance is also a cog in the delivery of these songs.
Kims vocal inflections and withdrawwls, enhance the emotive deliverance of the songs.

Kim is on the books at the Harbour Agency in Sydney so the chance to catch her at a local performance may be slim but one which I hope I may be afforded.

You can sample some of Kim's music from the KIM DEWAR MYSPACE PAGE

My recommendations would be 'Build A House', 'My Sweet Darling' and 'Little Old Me'.


Whats On Central Coast
is run by a true local, born in Gosford and is very proudly Central Coast & Australian owned and operated.
An extensive knowledge and a love of the area plus a genuine interest to promote all it has to offer is what sets Whats On Central Coast apart from the others.
So if you are looking for holiday, temporary, or permanent Central Coast accomodation, a spot of Central Coast shopping, some brilliant Central Coast entertainment, a dip in one of the many pristine Central Coast Beaches followed by some fish and chips or maybe 5 star cuisine from one of the many Central Coast restaurants or take-aways you have definitely arrived at the right place..
Check the links above and also to the left and find all you'll need to enjoy a night out on the town or a whole holiday!
Welcome to my home town.
---
~ THE GALLERY ~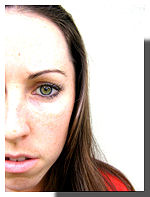 KIM DEWAR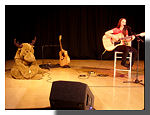 KIM DEWAR