artists + bands reviews musos classifieds music tuition showcases recording studios stores radio stations

WHERE 2 STAY hotels motels b & bs caravan parks backpackers

SHOPPING bay village erina fair gosford tuggerah

TRANSPORT buses trains cars

BITS n PIECES caterers real estate agent councils testimonials advertise?

REVIEW - LIL SUGAR

ARTIST:
Li'l Sugar


BAND MEMBERS:
Christine Kelleher - Vocals
Neil Kelleher - Vocals, guitar
Ian Smith - Guitar, vocals
Michael Cernoy - Guitar, backup and vocal harmonies.*

* Temporary fill in for Ian Smith

REVIEW - LIL SUGAR

LIL SUGAR - How Sweet It Is:



Those venturing to the Kendall Bar in the Central Coast Leagues Club on Friday nights are in for a change.

Open now for bands, the Kendall Bar was home on Friday night (21 January) for local trio Li'l Sugar.

Filling in for Ian Smith, who is still mending a broken arm, was local guitar icon, Michael (Mojo) Cernoy.

Neil and Christine played from their vast repertoire of songs and Michael fitted in exceptionally well.

This trio oozes style, talent, charm, humour and such a comfort ability with their audience that you almost feel part of the family. There were a few regulars from the Li'l Sugar fan club in the audience that will agree with me on this.

The ability of Neil and Christine to entertain has never been an item of debate. The sky is blue, water is wet and Neil and Christine both have amazing vocal capabilities.

Those who have had the opportunity to hear Neil sing have been awestruck by the way he holds that one steady succinct note for the length of time he does. Can he sing underwater?

Christine was right at home covering songs from the likes of J-LO, Kylie and Gloria Gaynor. She has a powerful voice and has that sexy girl-next-door stage presence.
Surprising were the notes Michael was covering in his back ups and harmonies.
"Gob smacked" would be the only word I could use to describe the look on the face of a long-time friend (and joint member of a previous band of Michael's) when he heard some of he notes he was singing.

Neil was often found on the dance floor doing an up close and personal with the happy crowd, one of his trademarks. He just goes walkabout and there he will be. Really funny is when an unsuspecting punter turns to the voice over his/her shoulder.

Li'l Sugar is a professional and totally entertaining outfit.
With both extremely talented male and female lead vocalists they obviously have an extensive set list. Where in the one gig will you find songs from Kylie, Robbie Williams, Tom Jones, JLO, Anastasia etc etc? They can cover them all.

Many thanks go to the Central Coast Leagues Club for giving us yet another venue for live music.

NOTE: Bob Keating can still be found in the club playing wonderful piano in his signature innovative style. Check our gig guides to find where Li'l Sugar and Bob Keating are playing each week..


Whats On Central Coast
is run by a true local, born in Gosford and is very proudly Central Coast & Australian owned and operated.
An extensive knowledge and a love of the area plus a genuine interest to promote all it has to offer is what sets Whats On Central Coast apart from the others.
So if you are looking for holiday, temporary or permanent Central Coast accommodation, a spot of Central Coast shopping, some brilliant Central Coast entertainment, a surf report before a dip in one of the many pristine Central Coast Beaches or a round of Golf followed by some fish and chips or maybe 5 star cuisine from one of the many Central Coast restaurants or take-away's you have definitely arrived at the right place..
We also have the resources to help with your wedding plans too!
Check the links above and also to the left and find all you'll need to enjoy a night out on the town or a whole holiday!
Welcome to my home town.
---
~ THE GALLERY ~
Neil Kelleher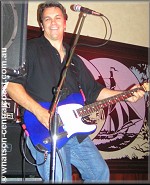 Mike 'Mojo' Cernoy