central coast musicians reviews musos classifieds tuition showcases recording studios stores radio stations pa and lighting Simpsons solicitors

WHERE TO STAY hotels motels bed & breakfast caravan parks backpackers

SHOPPING markets & garage sales bay village erina fair gosford tuggerah

TRANSPORT buses trains cars commuters

BITS n PIECES caterers whats on blog councils community public internet cafes testimonials advertise?

BIO - ARTIST - LOREN KATE

ARTIST:
Loren Kate

GENRE:
Contemporary Folk

EMAIL:
LOREN

THE BIO

LOREN KATE:


Whats others have said...

'Engaging, sensitive and impossible not to fall in love with'
- RTRFM (Perth).

"Loren Kate's delicate storytelling style... was lapped up by an audience that would stay hooked for the entire night. Her mixture of finger picking and strumming laid the foundation for a set that, while featuring solemn meaningful songs, was delivered with humour and a balanced unguardedness."
-Drum Media

"Winner of the emerging artist award for 2008, Loren Kate truly is a rising star. The best new talent i've seen in ages."
- Phaedra Watts, Nannup Music Festival Co-ordinator.

"....Loren Kate, a star of the future."
- ABC South West WA.

"Loren Kate's music has an uplifting effect on you that is infectious. Her happy go lucky melodies and clever lyrics are a recipe that puts you in a good mood and everyone needs more of that now and then!"
- Brian Lizotte.

"I threw a lot of tantrums as a kid. Now my outbursts have become songs, and music, my therapy." – Loren Kate.

When Loren Kate finished high school she set out in search of adventure. Armed with only a guitar and backpack, she jumped on the train and headed north to Byron Bay. With only a few dollars in her pocket she began busking for her food and shelter and learning about life and music from the local street folk...

Six years later, Loren has developed her own unique sound and has become a well-established independent artist and songsmith. Life so far has been all about learning, becoming conscience of the ways of the world and releasing her deepest fears, emotions and beliefs through song...

Over the last few years, Loren has travelled extensively around Australia, taking her music from the deserts to the seas and all the little corners in between. She has performed at countless venues and festivals around the country including Woodford Folk Festival (QLD), Peats Ridge Folk Festival (NSW), Fairbridge Festival (WA), Fleurieu Folk Festival (SA), Tamar Valey Folk Festival (Tas), Earthdance (WA), Alice Springs Desert Festival (NT), Oenpelli Open Day (NT) and was awarded most promising emerging artist at the Nannup Music Festival (WA) last year.

Loren has also shared the stage with such fine musicians as Tim Freedman (The Whitlams), Lior, Vika and Linda Bull (The Black Sorrows), folk legend Eric Bogle, iOTA, Epicure, Tinpan Orange, Saritah, Rob Sawyer, Wild Marmalade, the list goes on... .

Whats On Central Coast
is run by a true local, born in Gosford and is very proudly Central Coast & Australian owned and operated.

An extensive knowledge and a love of the area plus a genuine interest to promote all it has to offer is what sets Whats On Central Coast apart from the others.

So if you are looking for holiday, temporary or permanent Central Coast accommodation, a spot of Central Coast shopping, some brilliant Central Coast entertainment, a surf report before a dip in one of the many pristine Central Coast Beaches or a round of Golf followed by some fish and chips or maybe 5 star cuisine from one of the many Central Coast restaurants or take-away's you have definitely arrived at the right place..
We also have the resources to help with your wedding plans too!
Check the links above and also to the left and find all you'll need to enjoy a night out on the town or a whole holiday!

Welcome to my home town!
---
~ THE GALLERY ~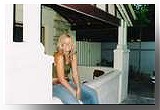 LOREN KATE