artists + bands reviews musos classifieds music tuition recording studios stores radio stations

WHERE 2 STAY hotels motels b & bs caravan parks backpackers

SHOPPING bay village erina fair gosford tuggerah

TRANSPORT buses trains cars

BITS n PIECES caterers real estate agent councils testimonials advertise?
REVIEW - ARTIST - SOUL CONNECTION

MEMBERS:Base Band
LENNY SAWYER: Vocals - Drums
TIM SMITH: Vocals Guitar
PAUL RUTTER: Bass guitar
GUEST ARTIST:
ZAC TOOMBS: Keyboard Vocals

GENRE:
Soul

VENUE:
Iguana's

THE REVIEW - SOUL CONNECTION

SOUL CONNECTION - IGUANAS April 28 2006:
This was the gig that I have been waiting to get to for such a long time; finally it happened. I have been robbing myself for this amount of time? What kind of sausage am I?

Iguanas had such a laid back ambience to it and The Soul Connection just added to the vibe of stressless calm. This was just what the doctor would have ordered.

Soul Connection is a band base of three most talented musicians, Tim Smith, Lenny Sawyer and Paul Rutter. They invite other performers to sit in on the night and I have heard they have had some exceptional guests taking them up on the offer. Tonight was no different.

Zac Tombs is a young man with a keyboard, a wonderful voice and a style that fitted so well here tonight. His Stevie Wonder style was a perfectly fitting piece in the picture.
The vocals were shared between the band members and with songs made hits by greats such as Lou Reed, Bob Marley, Michael Franks, The Beatles and Stevie Wonder there was no way the word monotonous could have entered the equation here tonight.

Each and every song is performed with balance. Nothing is overdone and every note had it's place.

Soul Connection has a residency at Iguanas and they are not about to let them go I am sure but if you don't get the chance to catch the odd gig at another venue, make the trip to Gosford. The venue is great and the music is the balm to give you back your souls connection.

Thanks to the staff at Iguanas also. The coffee was perfect, the food delicious, the security ever present and amicable and the place was packed with happy couples, families and groups of friends.

I'm a definite convert.


Whats On Central Coast is run by a true local, born in Gosford and is very proudly Central Coast & Australian owned and operated.
An extensive knowledge and a love of the area plus a genuine interest to promote all it has to offer is what sets Whats On Central Coast apart from the others.
So if you are looking for holiday, temporary, or permanent Central Coast accomodation, a spot of Central Coast shopping, some brilliant Central Coast entertainment, wedding plan assistance, a dip in one of the many pristine Central Coast Beaches or a round of Golf followed by some fish and chips or maybe 5 star cuisine from one of the many Central Coast restaurants or take-aways you have definitely arrived at the right place..
Check the links above and also to the left and find all you'll need to enjoy a night out on the town or a whole holiday!
Welcome to my home town.
---
~ THE GALLERY ~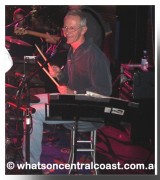 LENNY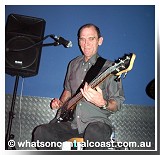 PAUL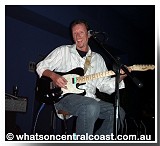 TIM