artists + bands reviews musos classifieds music tuition recording studios stores radio stations

WHERE 2 STAY hotels motels b & bs caravan parks backpackers

SHOPPING bay village erina fair gosford tuggerah

TRANSPORT buses trains cars

BITS n PIECES caterers real estate agent councils testimonials advertise?
REVIEW - ARTIST .. TONGUE 'N' CHEEK




MEMBERS:


KAZ ANDERSON: Vocals
GEOFF ANDERSON: Guitar, vocals
CHRISTINE CLARKE: Vocals
CLINTON LOWE: Vocals

GENRE:

Satiric/Comedic/Show Band


VENUE: Bateau Bay Bowling Club

CONTACT:
here

THE REVIEW

TONGUE 'N' CHEEK: Bateau Bay Bowling Club;
February 5, 2005:
It was definitely a case of Lights Camera and Action at the revamped Bateau Bay Bowling Club on Saturday February 5.

Tongue 'n' Cheek as the name so deftly implies, is as entertaining a show in it's sheer difference as I have seen yet.
The band has done some thinking and come up with a unique show that is humourous, side splittingly funny, visually enticing and completely entertaining.

This review cannot do the trio justice as it was only the duo of Kaz and Geoff playing tonight and the audio levels, unfortunately, controlled by the traffic light meter.

But what I heard I enjoyed. I can only imagine how much fuller the sound will be when I finally catch up with the complete trio on stage. The mind boggles as to what antics a third person will bring trio the show.
Another highlight and special treat is the audience participation. If Mohammed wont come to the mountain...

These guys obviously love their work and that is a refreshing start. Live entertainment has taken a bit of a beating at the enforced introduction of the magic box but there are a few bands out there doing their very best to still provide a higher class of entertainment for the patrons who take the time to come and see them.

I will do a more in depth review when I finally catch up with the trio.

I am also eager to hear some of the original work done and performed by their alter ego - Novacain. I will bring you up to speed when I find out more.

I will endeavour to be at the Tuggerah Lakes Memorial Club gig on the 18th of this month to catch the band again.

Many thanks go to the wonderful staff at the Bay Bowlo. Lukas in particular behind the bar was a refreshing change in his beaming nature. The club looks terrific now. If you haven't visited for a while you'll be in for a great surprise.


Whats On Central Coast is run by a true local, born in Gosford and is very proudly Central Coast & Australian owned and operated.
An extensive knowledge and a love of the area plus a genuine interest to promote all it has to offer is what sets Whats On Central Coast apart from the others.
So if you are looking for holiday, temporary, or permanent Central Coast accomodation, a spot of Central Coast shopping, some brilliant Central Coast entertainment, wedding plan assistance, a dip in one of the many pristine Central Coast Beaches or a round of Golf followed by some fish and chips or maybe 5 star cuisine from one of the many Central Coast restaurants or take-aways you have definitely arrived at the right place..
Check the links above and also to the left and find all you'll need to enjoy a night out on the town or a whole holiday!
Welcome to my home town.
---
~ THE GALLERY ~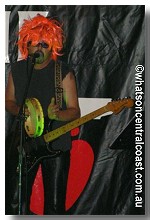 Geoff Anderson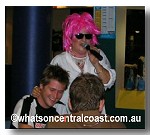 Kaz Anderson