central coast musicians reviews musos classifieds tuition showcases recording studios stores radio stations industry news & issues Simpsons solicitors

WHERE TO STAY hotels motels bed & breakfast caravan parks backpackers

SHOPPING markets & garage sales bay village erina fair gosford tuggerah

TRANSPORT buses trains cars commuters

BITS n PIECES caterers whats on blog councils community public internet cafes testimonials advertise?
BIO & REVIEW - ARTIST .. THE SOUL SOUND

MEMBERS:
LENNI JOSEPH:Vocals, Guitar
ALOYSIUS GALLEN: Brass vocals
'MASTER' MIKE: Rhodes keys
CONRAD HARRIS: Jazz Guitar
ANDY FELTON: Percussion
STEWI MCKAY: Drums
GENRE:
Funk Reggae Hip Hop Groove
DISCOGRAPHY:
Like Now
CONTACT:
Here




THE BIO

THE SOUL SOUND:
ALL INFORMATION AND IMAGES SUPPLIED BY THE SOUL SOUND PROJECT.
The Soul Sounds Project is a band formed of various artists from the East Coast of Oz.

After the band was formed by Lenni Joseph and Aloysius Gallen in the Spring of 2004, Soul Sounds has continued to strengthen their vibes.

Now with up to a seven piece live line up the music is a unique blend of Reggae, Hip-Hop, funk and peaceful melodies.

The Soul Sounds Studio - 'Indian Head Land' was the home foundation of the first album, Like Now, which has been praised for it's organic flavour, deep-rooted style and natural sound.
With gig support and air-play by local Central Coast radio stations, Star FM, Sea FM and Triple J. To date the Project have completed their album in their 'Den' studio at their home with all tracks written and recorded by Lenni Joseph and Aloysius Gallen.

Their shows captivate audiences of all ages with what has been described as the 'New York Funk Reggae' sound alive and well in OZ. Featuring the one-of-a-kind 'phat' horns and vocals of Mr Aloysius and one of the most unique live vocal sounds to come out of the Oz independent scene to date, Lenni Joseph. The Jazz guitar of Conrad Harris, Master Mike on funky Rhodes keys, percussion by Mr. Andy the-felt-tip Felton bringing the joy with the hip hop rhythms of Stewi Mckay on the kit.

The project strives to create a loving and peaceful vibe and never fails to bring a powerful and positive groove to any environment. With a live show bringing such energy and deep routed groove and the Like Now LP's raw, natural and independent sound, the Soul Sound Project is a musical force of funk to be reckoned with!

REVIEW GIG


THE SOUL SOUND PROJECT -Kincumba Mountain 19.08.2005: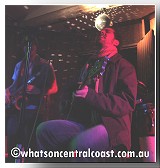 After the punters being warmed by a toasty, cosy Doctor Goodvibe, it was time for the Soul Sound Project.

With only four members playing tonight I thought it would lose too much for the boys to make the great impression they had made when I first saw them rehearsing a few weeks ago.

How wrong I would be. I was so pleased to hear so many voices saying so many positive things about the Soul Sound on my wanderings for a good photo.

Even with two players unavailable the boys still showed the reason for the anticipation and the excitement of this new band.

That haunting Rhodes so eloquently played by Mike was just one of the conversational comments to the unique sound of these guys.

Lenni and Aloysius up front and soulful also led the crowd on an experience they will not easily forget. Andy was giving his all but the sound was not there. Had he been miked up it would have added just that bit more to the all over appreciation of all who were mesmerised.

REVIEW CD - LIKE NOW


THE SOUL SOUND PROJECT - LIKE NOW:
My dad used to say 'telephone, telegraph or tell a woman' if you want news to spread.

Well, I guess he was right except he didn't have the knowledge back then of this wonderful medium either!

I was recently invited to a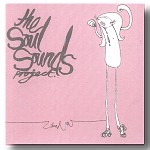 rehearsal session of.. "a group of mid 20 year old professional musicians that have heaps of potential '.. I believe were the enticing words used.

Potential is possibly a talk down as far as these guys are concerned. Awesome is a more fitting piece of language.

The Soul Sound have a flavour along the lines of Jamiroquai, Michael Frente, possibly a hint of ARS, a dash of reggae and some hip-hop to top it off.

The lyrics are more mature and deeper than one would expect from a group so young in their time and the music is as varied but not over or under done.

The backing vocals and harmonies are well placed and executed so as not to overtake the actual point of the song and the vibe of peace, harmony and love from the band.

Close your eyes and you would think you were listening to a much older, world wise and well seasoned group of musicians.

Classically trained, experienced and talented Aloysius has his name in the credits of a few projects that I have been fortunate enough to see and hear.

The whole band is a solitary unit of affable and like minded souls who have a passion and enthusiasm for the words, music and demeanour they portray. I got all this from just a rehearsal session and an unmastered CD.

I am a bundle of anticipation waiting for the chrysalis to reveal it's true potential.

If you hear of these guys playing or being pre announced on the radio, have a listen. You will understand the enthusiasm that surrounds this exciting new band.

Whats On Central Coast
is run by a true local, born in Gosford and is very proudly Central Coast & Australian owned and operated.
An extensive knowledge and a love of the area plus a genuine interest to promote all it has to offer is what sets Whats On Central Coast apart from the others.
So if you are looking for holiday, temporary, or permanent Central Coast accommodation, a spot of Central Coast shopping, some brilliant Central Coast entertainment, wedding plan assistance, a dip in one of the many pristine Central Coast Beaches or a round of Golf followed by some fish and chips or maybe 5 star cuisine from one of the many Central Coast restaurants or take-away's you have definitely arrived at the right place..
Check the links above and also to the left and find all you'll need to enjoy a night out on the town or a whole holiday!
Welcome to my home town.
---
~ THE GALLERY ~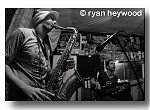 ALOYSIUS AND LENNI